Prada Fall Winter 2022 Menswear Show
January

17

,

2022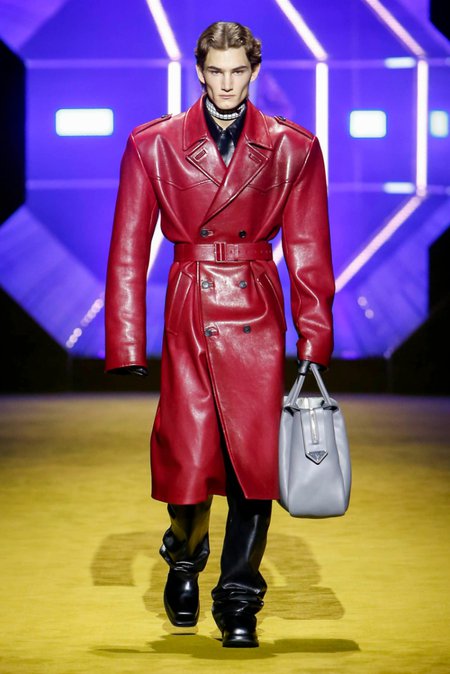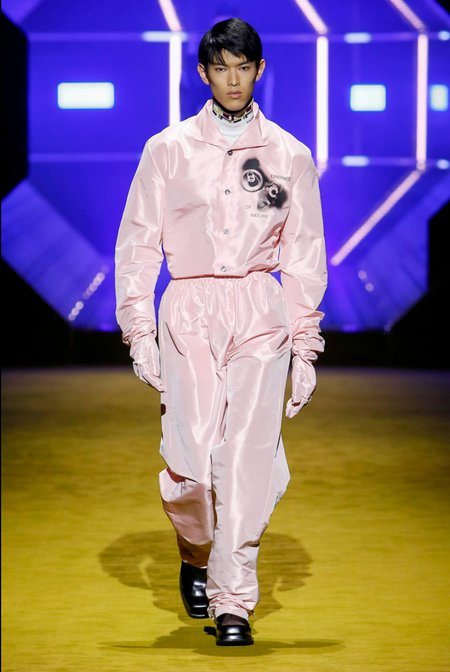 Relive the Prada Fall Winter 2022 Menswear Show.
The Collection
Eschewing hierarchy, a dignity is proposed to pragmatic clothing, uniforms of reality, rematerialized in precious leather and silk tech as a mark of respect and value. These are laid alongside the language of sartorial tailoring, a formality which confers an importance. Pragmatism can affect elegance - sartorial construction methods are applied to knitwear, bomber jackets and parkas, formalising these examples of universal clothing. Elegance becomes a means of celebration, of imparting significance.

Garments exemplify a constructed modernism, their inherent architecture serving to define shape and form. The body is given emphasis, shoulders and waist delineated through traditional tailoring, a silhouette then transmuted to everyday garments, the two disciplines not only juxtaposed but brought together as one. Through fabrication and methodology, an equal gravity is given to each genre of clothing - every facet of reality is offered significance, a sophistication and esteem, a lasting value.
The Showspace
Designed by AMO, a bare concrete tunnel that blends with the materiality of the Fondazione Prada's Deposito leads to the spacious olive gree-hued room where the Prada Fall Winter 2022 Menswear show takes place. Sci-fi-like tunnels of metal grating lit with neon light take the models into the large and soft showspace. Inside, olive green theatre chairs organized according to an orthogonal grid create a zig-zag runway space, as spotlights follow the models emphasizing the uncanny relationship between the theatrical and technological atmospheres.