Alexander McQueen Fall 2017 - Runway Review
March

7

,

2017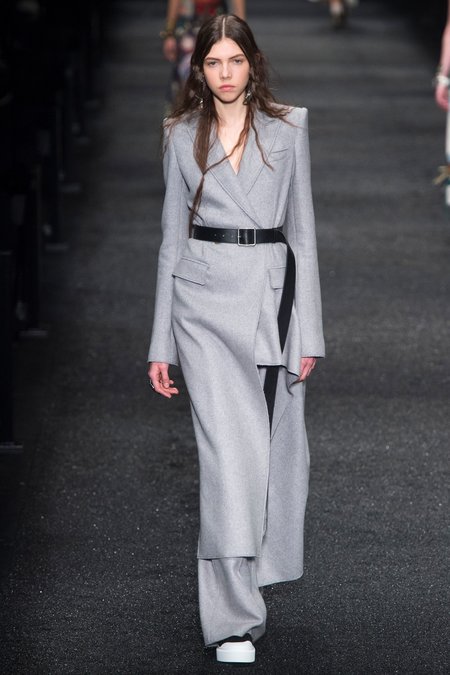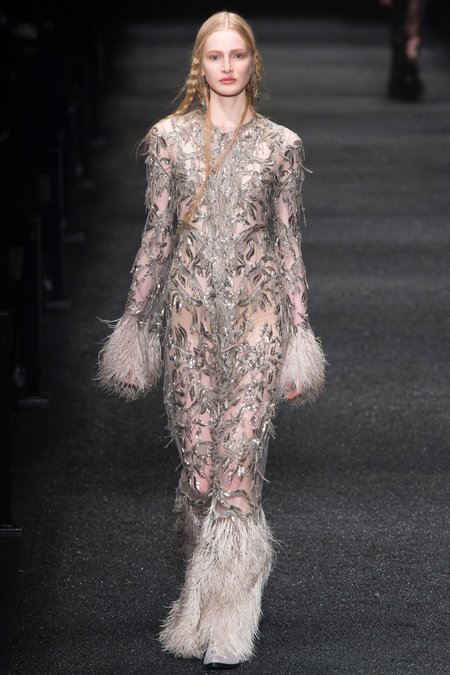 At Alexander McQueen, Sarah Burton conjured up age-old tribal styles on tight silhouettes. With primitive-style fringing, beading, thick stitching and long belts, it was a trip back in time inspired by the ancient traditions of Cornwall, including the spiritual Cloutie trees that visitors adorn with ribbons and scraps of cloth.
That intimate gesture translated into an array of stunning looks, including long dresses decorated with colorful needlework, cross-stitch and embroidery with some trailing silk threads. The pastoral contrasted nicely with urban touches, including gold and silver biker hardware on immensely wearable silk midi skirts for daytime, worn with studded Chelsea boots. And ribbed knitwear was modeled after armor with tiered pleats and contrasting color tips. One with black leather shaped over the breast like armor looked like high-fashion's answer to Xena Warrior Princess.
This stitching then progressed to weaving, which gave way to embroidery motifs and patchwork. Then, tailored looks — seen in a menswear tuxedo — moved on to the decorative. It was beautifully sensual. Draped around the body like blankets, blazers and tuxedo jackets nipped at the waist were worn over wide-legged trousers and sneakers for a contemporary look.
For the red carpet, tulle gowns literally dripped with embroidery, including one stunning "Tree of Life" gown that brought things full circle back to those pagan wishing trees.