Bottega Veneta Fall 2019 - Runway Review
February

22

,

2019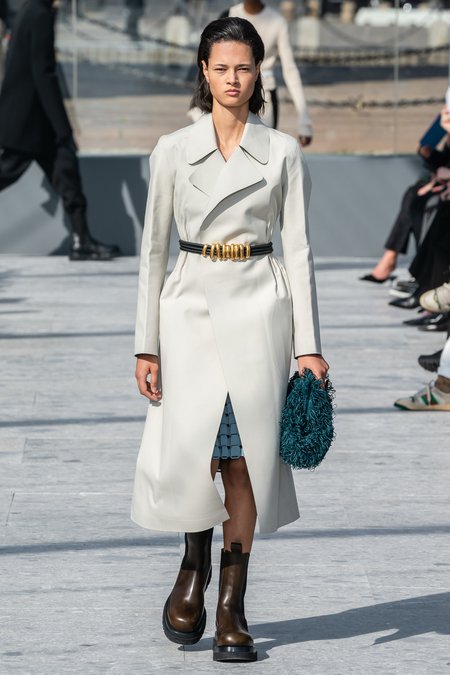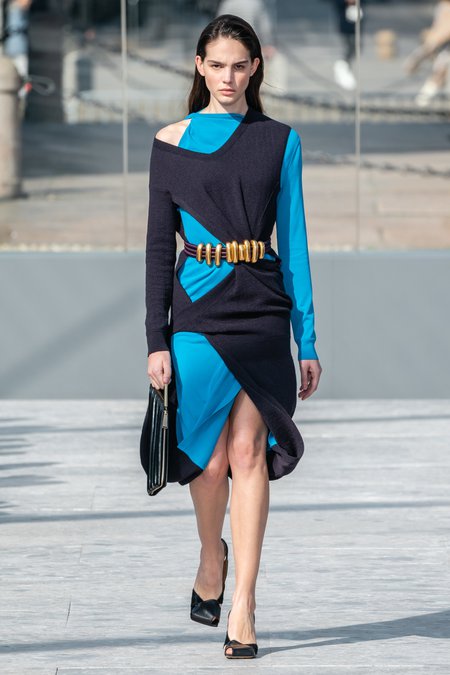 A new era has arrived at Bottega Veneta.
Arcing to a more fashion-forward power woman, new creative director Daniel Lee took a decidedly sharper approach to dressing his Bottega woman -- one far less romantic than his predecessor. An oversized weave incorporating Bottega's iconic intrecciato cast on a red knit tunic gave a first look at what was to come. Innovative in the way it challenged the past norms of the house, Lee, although a millennial, managed to keep the ethos graceful while taking the collection, including its bread-and-butter leather accessories, in a modern direction.
Said aforementioned weave made cameos, as one would expect, throughout the collection. We loved it left open on a chic leather skirt, while a shocking tab technique resulted in statement leather coats that will no doubt be seen at Art Basels around the world. 
The overarching hardness Lee achieved with the collection, with its ample use of leather and hardware, was beautifully juxtaposed via a softer side evident in knitwear and a mirrored coat that transgressed like silk. If there was a signature mark to be left, it was that of the neckline. Lee emphasized its graceful shape with scoops and dips -- witness the leather tuxedo shirt with plunging neckline paired with an icy green quilted skirt -- in fabric that announced the return of the erogenous zone.