Brooks Brothers Fall 2017 - Runway Review
February

17

,

2017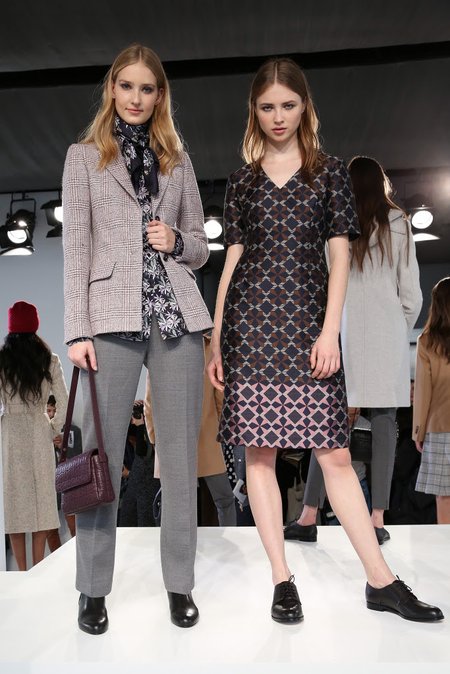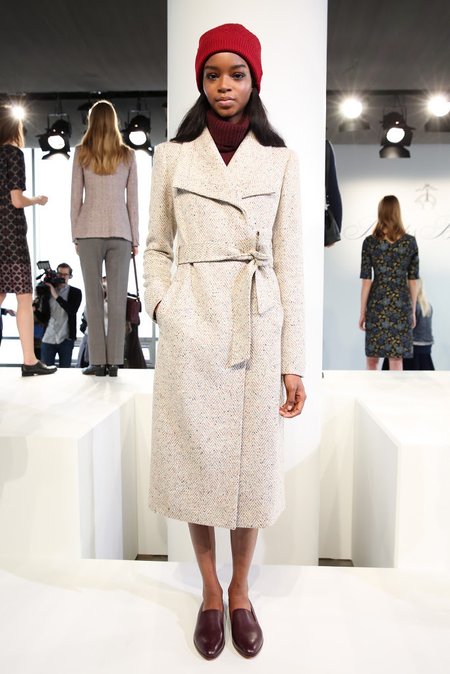 With its bicentennial on the horizon, the Brooks Brothers customer surely knows what she wants in her wardrobe. Cue Zac Posen, who, as women's creative director, showcased looks that offered modern choices without so much as robbing the cradle. Choosing to focus on the reality of a consumer-driven collection, he delivered classic conservatism at its most appealing.
Much of what Posen showed worked beautifully. Traditional types will appreciate the pale-blue tweed jacket worn over a navy pleated skirt. But in modernizing the time-tested pieces, Posen had a little creative fun. For example, a puffer jacket came in the brand's signature tartan, worn over a matching sweater and cigarette pants. Easy essentials were replete throughout. Preppy in the form of a navy velvet suit that could be broken into separates with a cable knit sweater.
Unafraid to deliver glamour, Posen managed to infuse some "ah ha" moments in a skinny tuxedo suit worn with a crystal-buttoned top and metallic tartan puffer. Outerwear offerings included tailored camel coats, and a pretty heathered herringbone robe.