Burberry Fall 2017 - Runway Review
September

16

,

2017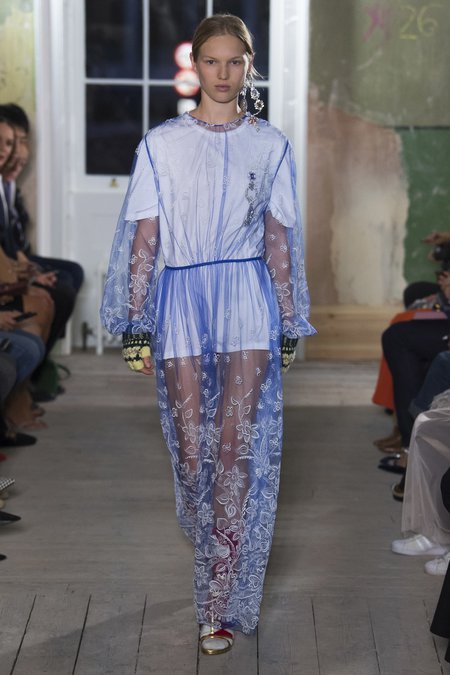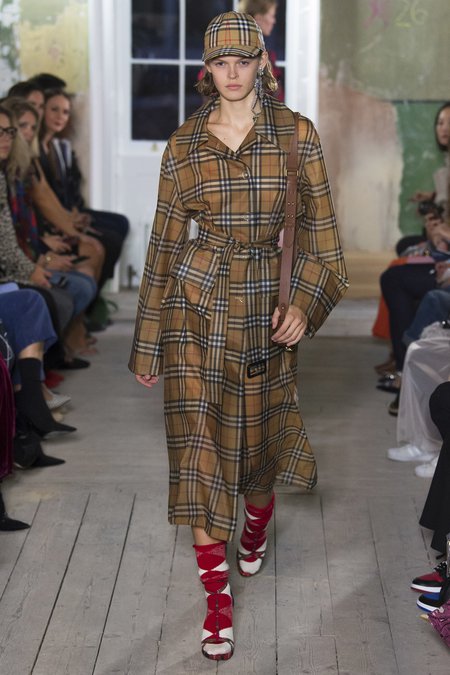 Diversity was on hand at the Burberry Fall 2017 show -- and not just in the most literal sense (aka the models). In an unspoken nod to Brexit and, closer to his heart, a photography retrospective entitled "Here We Are," chief creative officer and president Christopher Bailey shed light on the current plight of London, lining the walls of his Old Sessions House show venue with images capturing life in the U.K.'s poorest urban areas.
How did that all translate into the new Fall collection? Set to a soundtrack by The Petshop Boys, it was an all-encompassing lifestyle attache that fused aristocracy with street, or, as Bailey said in his show notes, "A little more honest, a little less polished." High-low or new meets old, it made for a very pretty cocktail of classic touchstones (think Fair Isle sweaters, argyle socks and penny loafers). Not to mention plaid! Featuring on everything from baseball caps and hooded anoraks to oversize bags and track pants, it is sure to resonate with everyone's wardrobe.
It was at once youthful and entirely wearable, the introduction of the brand's first costume jewelry line an added bonus of sparkle. The worn-in graffiti-ed trenches were terrific, as were the fuzzy shearlings, plastic raincoats and long sheer skirts dipped into pastel shades of mint, aqua and Pepto-Bismol pink.