Burberry Spring 2018 - Runway Review
February

17

,

2018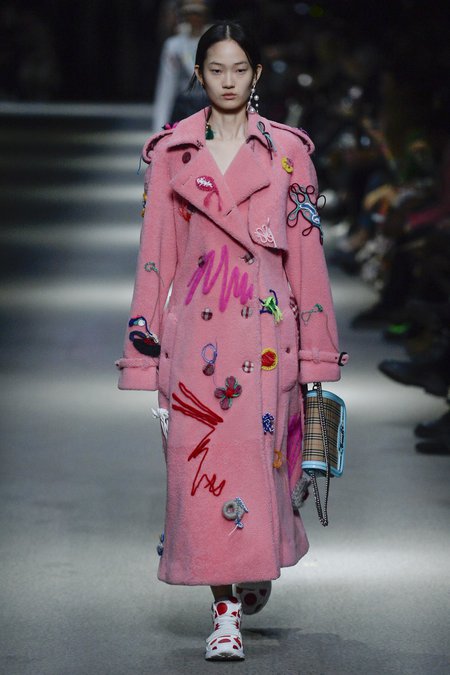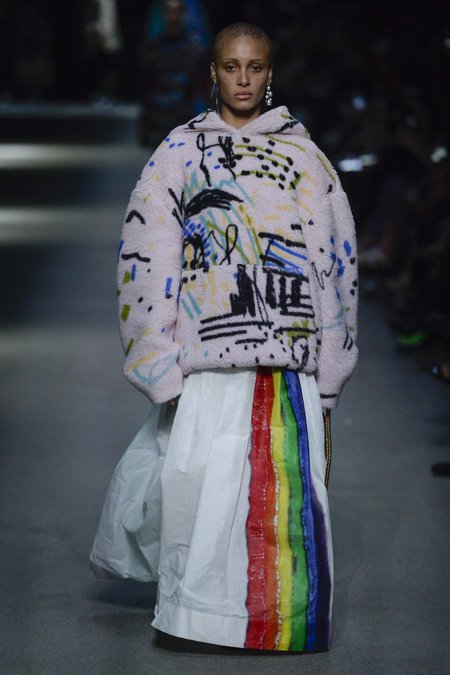 All eyes were no doubt on the Burberry show this week, what with it marking Christopher Bailey's final show as chief executive and creative director. Following a 17-year stint and a venture that helped the venerable Brit brand regain prominence as a global fashion power, Bailey delivered a farewell that brought down the star-filled audience. 
Over 1,300 guests filled a darkened venue for what would be a nonstop lovefest. The milestone moment featured prominently a new rainbow check intertwined within the traditional house check -- a dedication to the organizations that support the lesbian, gay, bisexual and transgender communities. "There has never been a more important time to say that in our diversity lies our strength and our creativity," Bailey said. 
The spectacle was part fashion show, part performance art and part laser lighting display. Cara Delevingne, who Bailey helped make a household name as a member of the Burberry family, made a rare return to the catwalk to close the show wearing a regal, rainbow shearling cape as she proceeded to lead the other models through the finale, set off by a memorable laser show. 
The show, which Bailey called "Time," featured many references to the familiar Burberry check, which was worked into a number of jackets and tops, along with Oscar-worthy gowns and chic bomber jackets. Bailey brought back the licensing part of Burberry's '80s past the company had tried to bury and celebrated it, rereleasing a capsule collection of sweatshirts and checked bucket hats. Mixed in were shell-suits, a nod to the knockoff Burberry of London logo sweatshirts and licensed silk scarf prints. The same for the oversize raver parkas, grunge fleece hoodies worn over long skirts and so forth.
From start to finish, it was a wow moment that dazzled the A-list front row: Idris Elba, Naomie Harris, Keira Knightley, Paris Jackson and Naomi Watts. They stood in applause as Bailey walked down the fog-filled runway.