Calvin Klein Fall 2017 - Runway Review
February

16

,

2017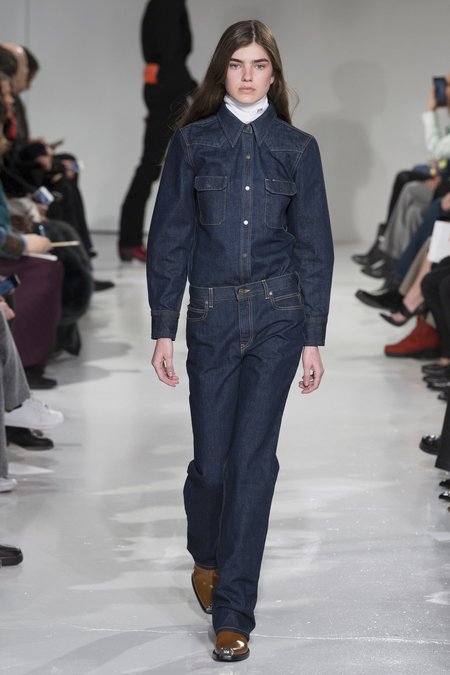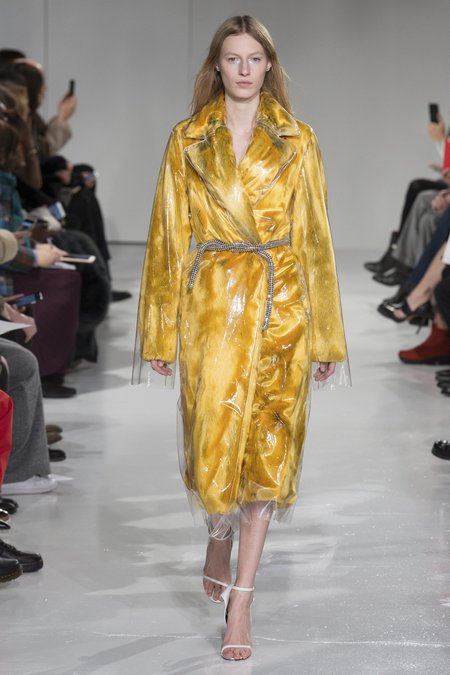 New York Fashion Week's hottest ticket, Raf Simons's debut Fall 2017 collection for Calvin Klein was a love letter to America from, as was pointedly noted, an immigrant. "It is the coming together of different characters and different individuals, just like America itself," he said in the show notes. "It is the unique beauty and emotion of America." This fondness for America is what prompted Simons to add "Established 1968" on the show's invitations (notably also the year he was born).
Through subtle cues, and surrounded by a permanent artwork by Sterling Ruby, Simons sought to recognize America's blue-collar history and folk roots. Many of the pieces, including coats made of marabou feathers, golden fur, wallpaper florals, and woolen plaid, were covered in transparent vinyl—no doubt to that family member or household that did exactly that with their couch, car seat or pillow.
"In the collection, one material impacts another and one style impacts another," the show notes continued. That no doubt resonated in the head-to-toe denim ensemble that mimicked overalls and, in a throwback to Eighties excess, Wall Street-style blazers parked with work trousers lined with athletic stripes.
Beyond grit, however, America is also about pomp and circumstance and sex appeal—the latter something that built the Calvin Klein empire. The jeans featured the iconic Brooke Shields's silhouette stamped on the back leather label while, on top, underside of breasts seemed to signal Simons's new erogenous zone.