Chanel Spring 2017 - Runway Review
October

4

,

2016
Welcome to the high-tech world of Chanel. Karl Lagerfeld transformed the Grand Palais into an enormous data center, all cables, cords, grids and industrial-tape markings. Booting up, wiring up, whatever you will…it was a reflection of our time. And the spring collection reflected the ethos with cheeky relevance.
Christening the show—what else?—"Intimate Technology," the pairing worked on many levels. After opening the show with purist black and white—on robots, no less—it was a tornado of tweed in a dizzying array of laser optic prints. Lagerfeld took the bright hues of the cable cords and transformed them every which way, from confetti to gridlike constructions.
Though Lagerfeld is the last to embrace retro, he nevertheless focused on a capsule of pink pieces a la lingerie to suggest unmentionables in the Twenties and Thirties. A mixed pattern madcap seen on a chunky sweater worn with a schoolgirl tweed skirt was trademark Chanel sportif. What's more, there were countless suit silhouettes, ranging from the classic suit and versions with A-line skirts to box-pleated skirts and the wide-leg pantsuit.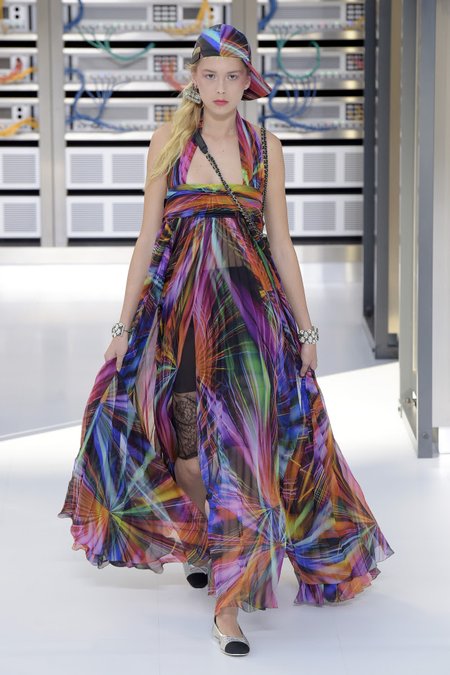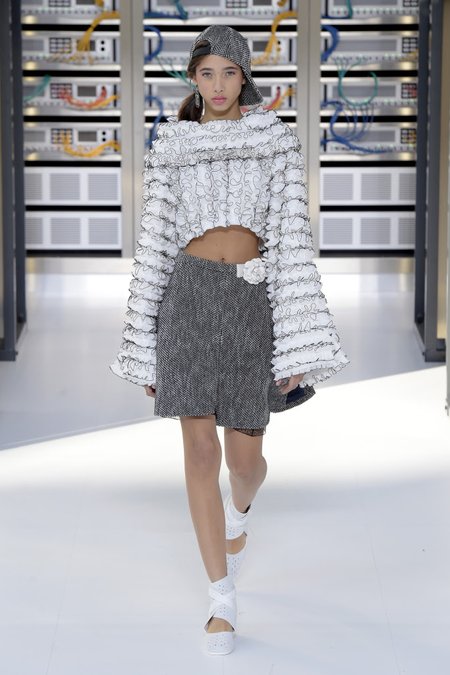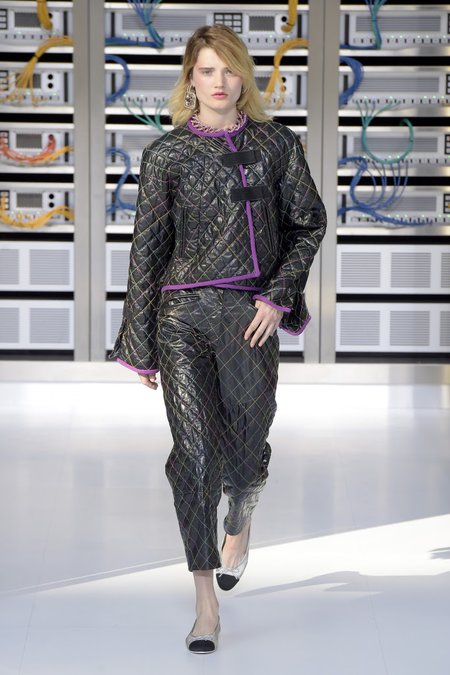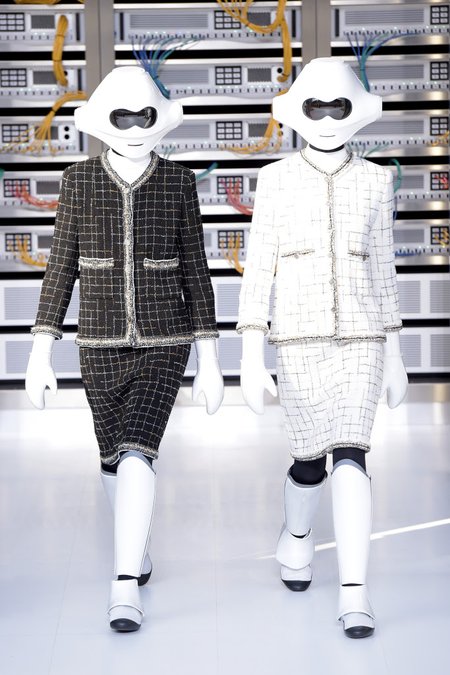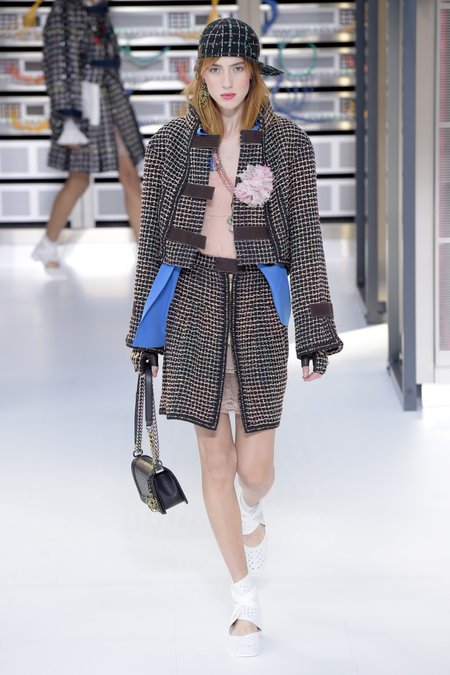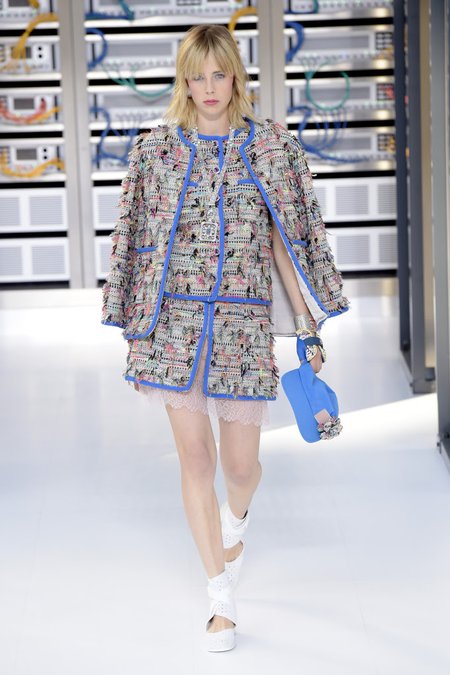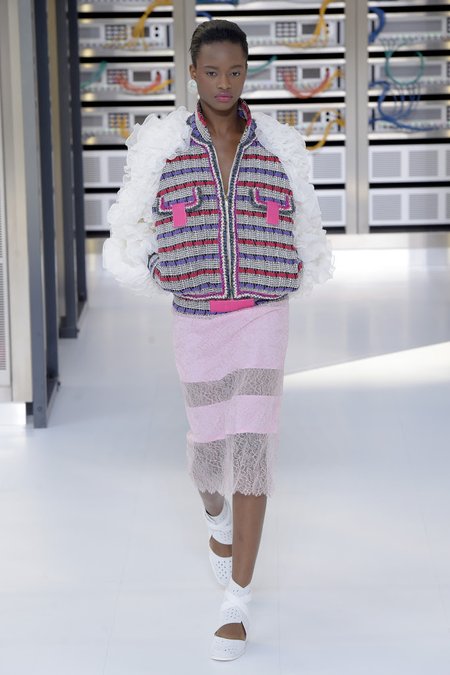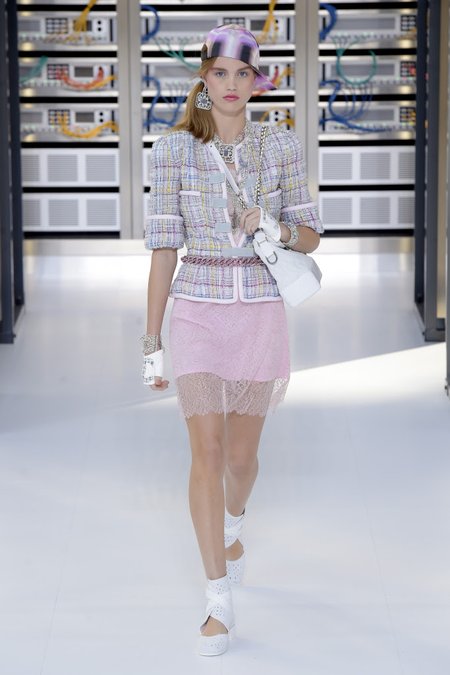 Chanel Spring 2017 - Details