Diane von Furstenberg Fall 2017 - Runway Review
February

16

,

2017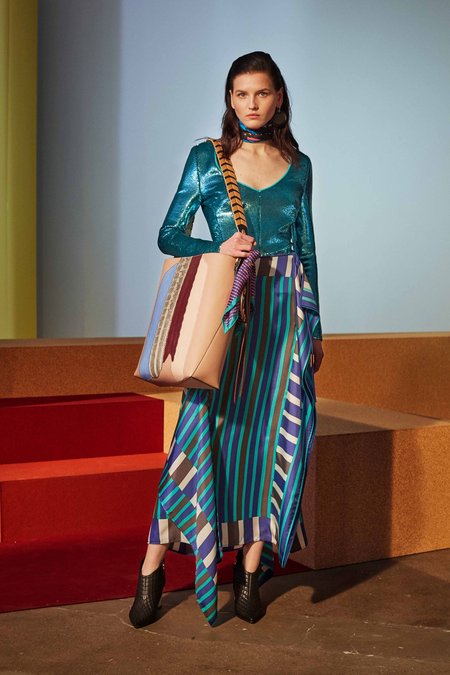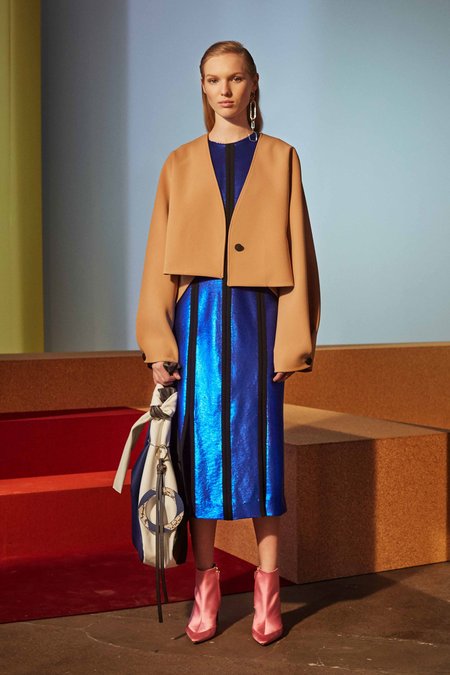 Simply put: ease, but not discretion. As Jonathan Saunders continues to evolve the Diane von Furstenberg brand—a daunting task, to say the least—the Scot focused on evolving, not revolutionizing, the brand. Held at an airy art gallery with models lounging about, the collection continued its focus on an eclectic mix of materials, clashing colors and a sense of, you guessed it, ease.
Last season's experimentation with kimono dressing translated into an exotic array of bias cuts and scarf dressing—hallmarks of the house—but sent on a journey to Africa and Japan. Not one to shy away from flamboyance, the DVF girl moves fast like a gazelle, all the while awash in her silk twill prints with paillettes with fur. Saunders drew inspiration from photographer Gilles Larrain's 1973 book "Idols," which featured "lots of eccentric pictures of his friends."
This playful mix-and-match approach was evident throughout the collection: a stripe puffer jacket, for example, was paired with fluid floral-print pants trailing a long contrasting sash, and an electric blue faux-fur chubby topped a leopard-spot wrap dress worn over camel trousers almost like a robe.