Dior Fall 2018 - Runway Review
February

26

,

2018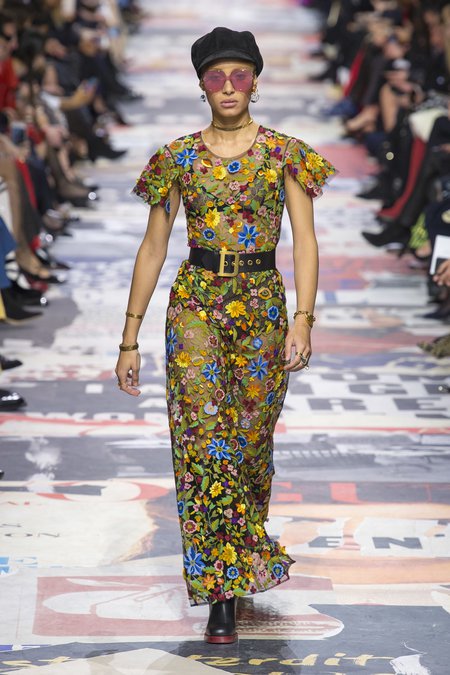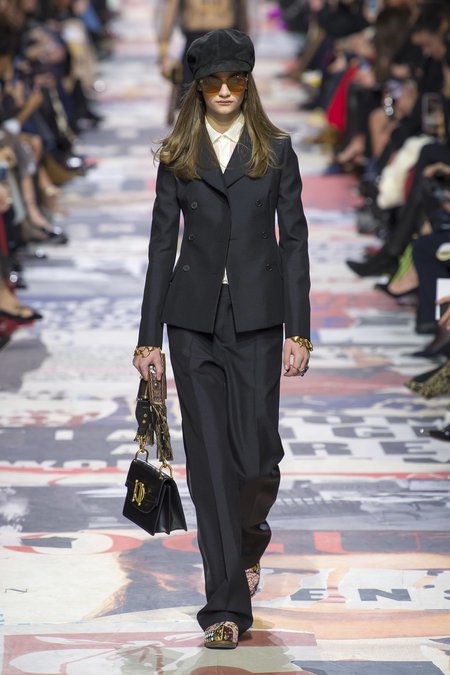 A flower-power ode to female empowerment was on display at Dior, where Maria Grazia Chiuri had Paris's Rodin Museum plastered with mantras empowering women, such as Hillary Clinton's "Women's Rights Are Human Rights" and vintage magazine covers, all from 1968 incidentally, furthering the designer's love affair between fashion and feminism showcased via themes that have not only proven to be Instagram fodder, but best-sellers.
The show notes said the Fall 2018 Dior collection marks 50 years since 1968 -- the turning point of the civil rights movement -- and the way in which Vogue, under then-editor Diana Vreeland mirrored that shift in a "sartorial revolution." Specifically, Chiuri spoke to the 1960s Youthquake, in particular a 1966 protest held outside the Dior store in Paris -- then under the design helm of Marc Bohan and his lack of miniskirts showcased in his collection. 
The show was a brightly colored, patchwork-ride ode to flower-power, female empowerment and the '60s -- and it didn't disappoint. Naturally,  miniskirts were prevalent on Chiuri's runway, along with other sartorial pieces that included a peace sign sweater, rainbow patchwork flared pants and a denim patchwork trench, all accessorized with oversized tinted sunglasses and wide belts with "D" brass buckles. Orange shades and peaked dark cap hats mixed with check menswear jackets and commanding black thigh-high biker boots.
Abundant wool looks -- like a thick knit maroon dress with cinched waist -- captured the age of the awakening of women's lib. And flowers were ubiquitous. The last look -- a psychedelic column dress with embroidered tulle blooms in loud reds, blues and yellows -- elevated the concept of flower power into a new realm.