Dior Spring 2019 - Runway Review
September

24

,

2018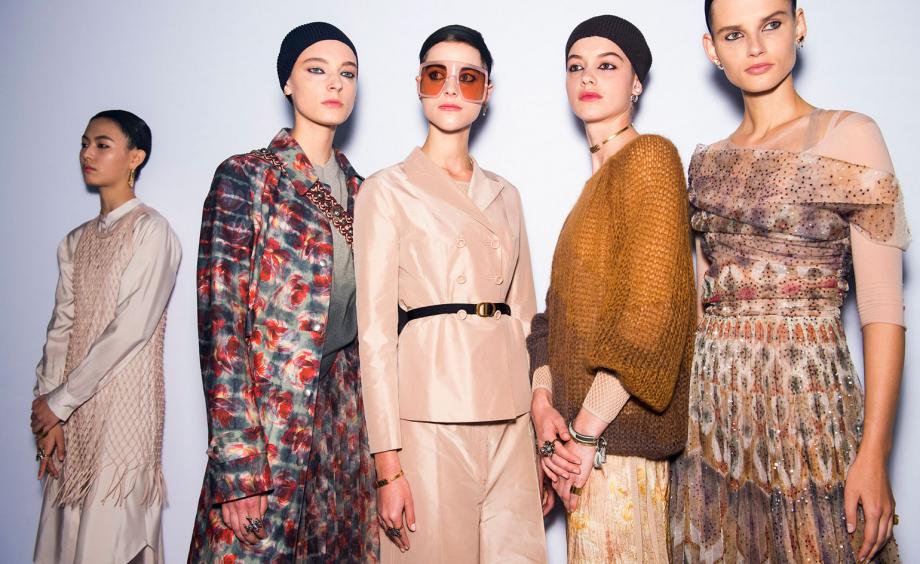 From Jil Sander to Acne Studios, dance, in its most elegant expressions, is headlining several high-profile shows. To wit, Dior, where Maria Grazia Chiuri drew on the elements of strength, power and composure of modern dance for her Spring 2019 show. The designer sent her guests to a hippodrome in the Bois de Boulogne... a cavernous and dimly lit showspace illuminated only by spotlights with the emergence of flower petals the only signal of the start of the show. What followed was a dance performance, performed in parallel with the runway show, choreographed by Sharon Eyal with dancers sporting Dior leggings and bodysuits adorned with astrological signs.
Further delving into her position as a powerful female proponent, Chiuri name checked rebellious iconoclasts like Loie Fuller, Isadora Duncan, Ruth Saint Denis, Martha Graham and Pina Bausch as inspirations: all leading dancers and choreographers who altered the face of on-stage storytelling. The subsequent collection reflected the femininity of ballet dancer silhouettes; in a cascade of nudes, pinks, midnight blue and shimmering metallics, the collection of taffeta skirts and jersey crop tops, long gowns with tops cut like leotards, draped dresses and footwear with ribbon details, the soft silhouettes were a relaxed antidote to the Bar Jacket heritage of the house. 
The frothy ballerina-esque creations had plenty of red-carpet appeal, and for the everyday runway, look no further than the flourishes of tie-dye and acid wash denim, floral prints of sunflowers and kaleidoscopic myriad of petals and short suits. For all the hippie flourish, with all their soft romanticism, there was also a lovely counterbalance of more mature and classic shapes... i.e. a navy column dress with voluminous sleeves, an inky trouser suit or a lovely white skirt with floral embellishments.