Fendi Fall 2018 - Runway Review
February

22

,

2018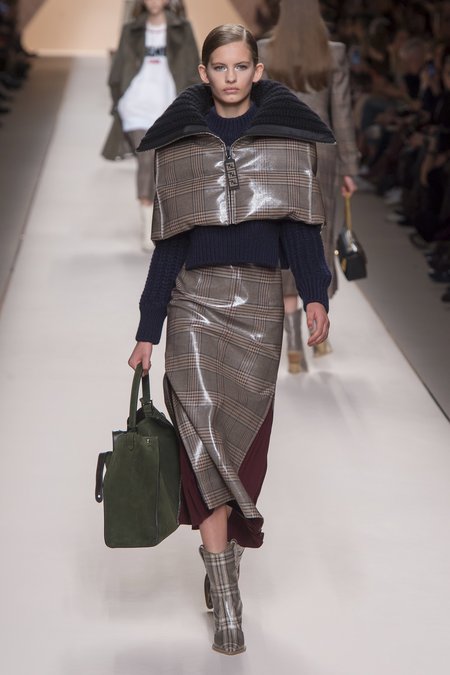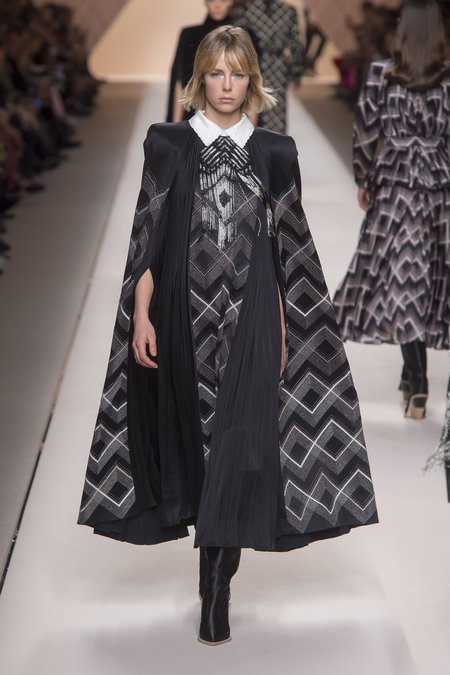 A preppy way of life pervaded the Fall 2018 Fendi show as Karl Lagerfeld seemed to dust off "The Official Sloane Ranger Handbook" for a collection that was ripe with silk blouses, mid-length skirts and ladylike kerchiefs. It was a clean, if not nostalgic, collection that saluted the look of the British upper class perhaps best illustrated by the late Diana Spencer, once Princess of Wales.
The menswear references were abound in the plaids and checks in greys and browns that set the tone for the collection, complemented by season-happy navys, plums and olives. Blazers and coats were shaped boxy through the shoulders -- a structural nod to the padded shoulders of the past. Skirts and dresses featured sharp knife-pleating while, for the finale, romantic dresses in white peppered throughout the collection... their floral embroidery not unlike your grandmother's tablecloth (yes, they were very pretty). 
Despite all the nostalgia, this being 2018 and all, Fendi threw down in the millennial era with Instagram-friendly fur sweatshirts featuring the Fila logo created in collaboration with Scottish artist Reilly) and covetable Western boots.