Fendi Spring 2017 - Runway Review
September

22

,

2016
Infused with a plethora of athletic touches, this was no ath-leisure show. Rather, the Fendi spring collection features models of the moment Bella and Gigi Hadid, Lexi Boling, Molly Bair, Taylor Hill, Binx Walton and more stomping down a runway to a mix of strong dance beats and lullaby-like melodies.
Inspired by Marie Antoinette in her carefree country days pre-revolutionries and all, the overgrown doll aesthetic the models projected were further enhanced by their futuristic, decorative outfits with sweet embellishments, many laden with accessories—this is Fendi, after all. In the show notes, Karl Lagerfeld described his girl as a "modern rococo muse."
Riffing off the concept of apron dressing, perfectly lovely dresses and skirts from the front revealed themselves as open and tied at the waist in the back—many at times paired with bloomers. Adorable cropped sweaters were layered with lingerie and scalloped-trimmed shirts; striped jackets featured brocades and gold-painted canvas and 18th-century pantalons, reimagined as big-pocketed utility pants, projected an ethereal romance.
As for the accessories, always a highlight of Fendi shows, the brand debuted a new "Kan I" stud lock bag covered in candy-colored studs, rosette embroidery and floral ribbons.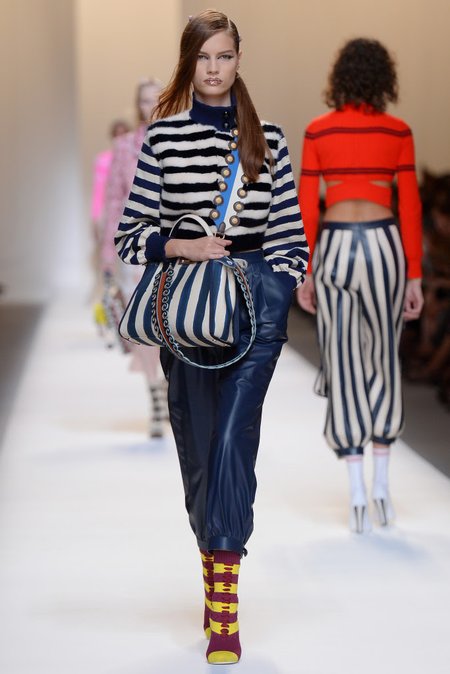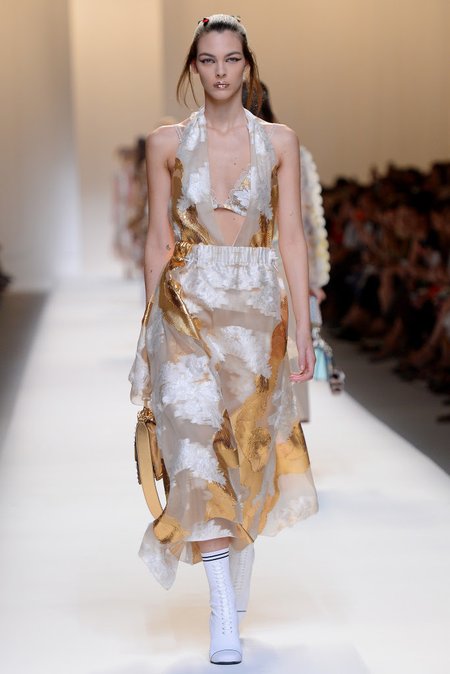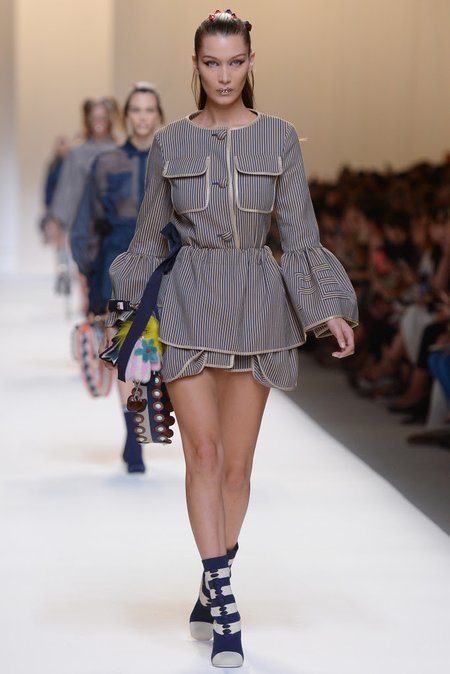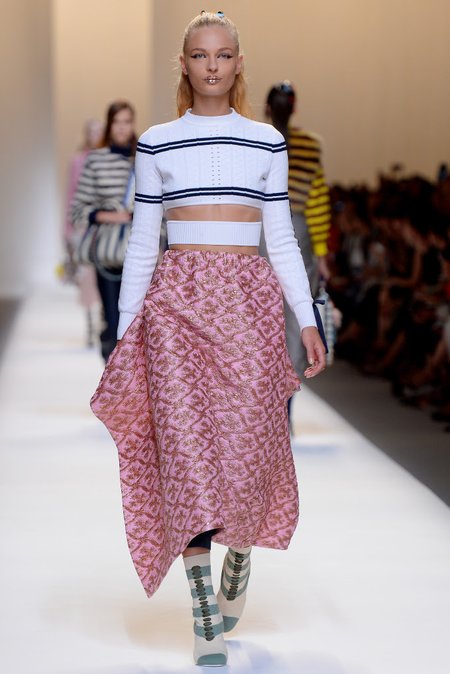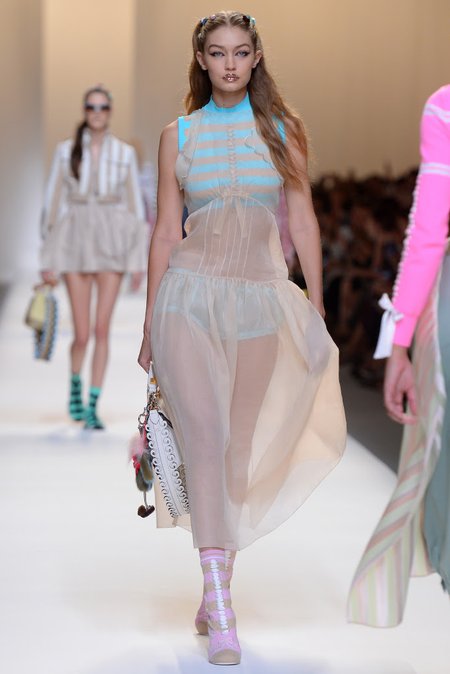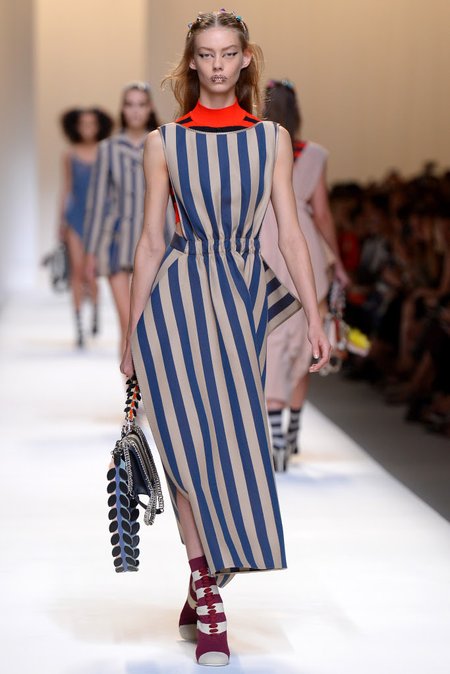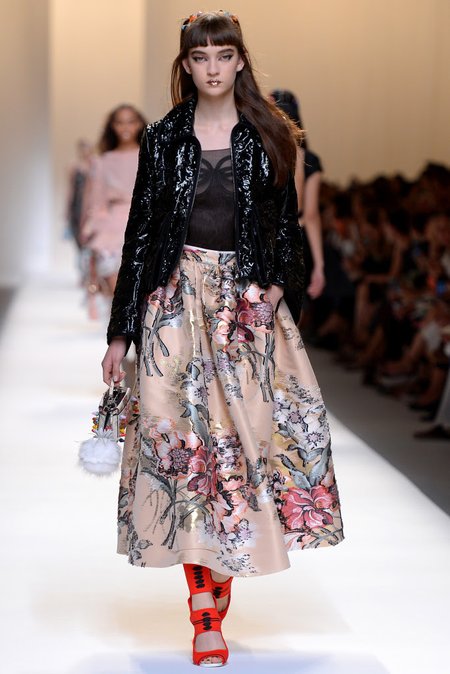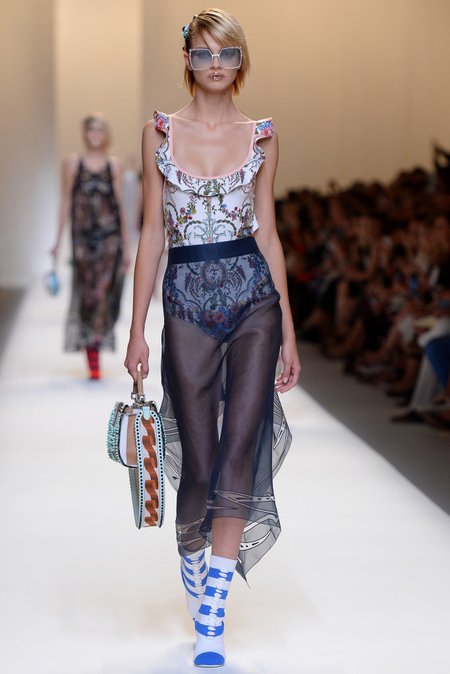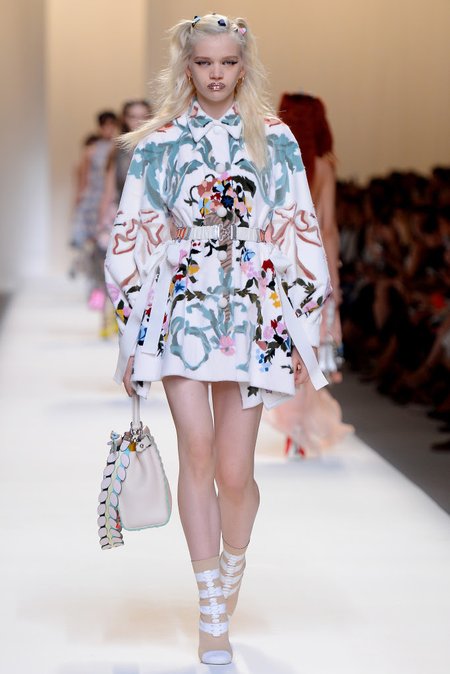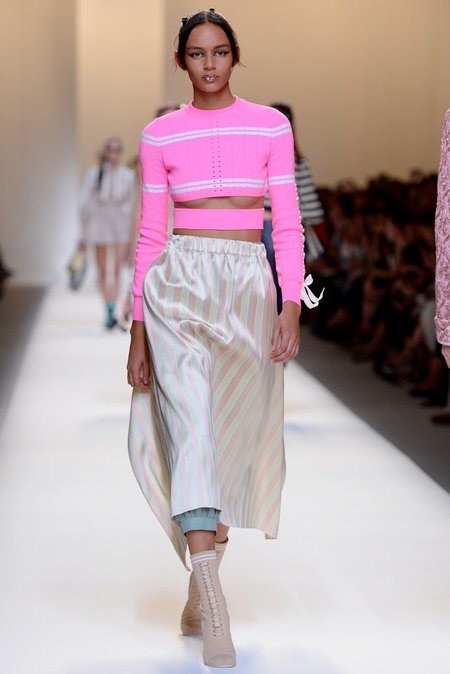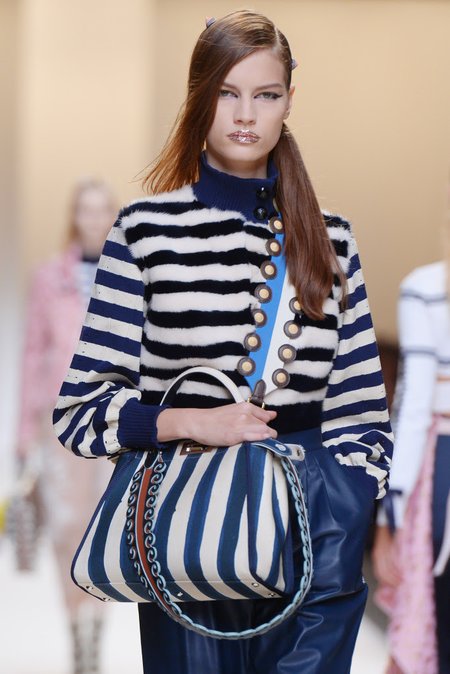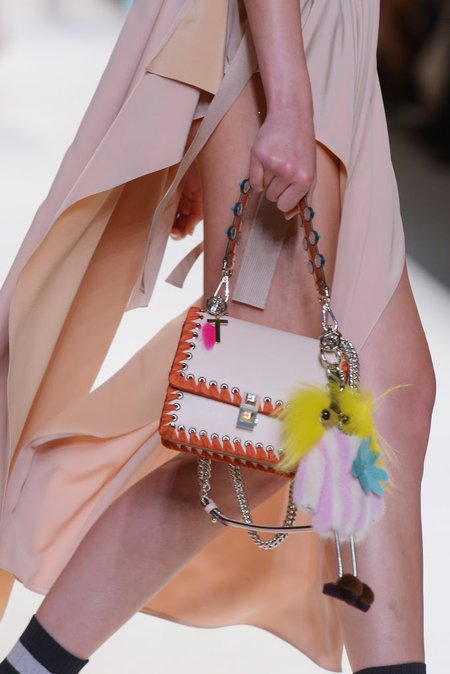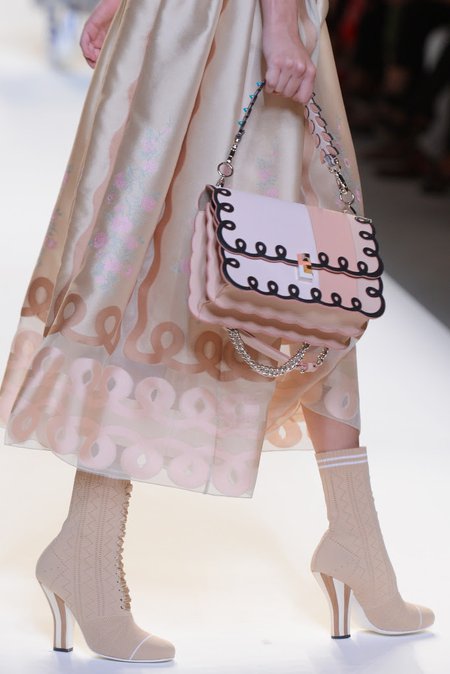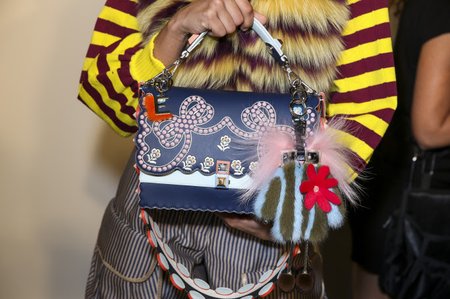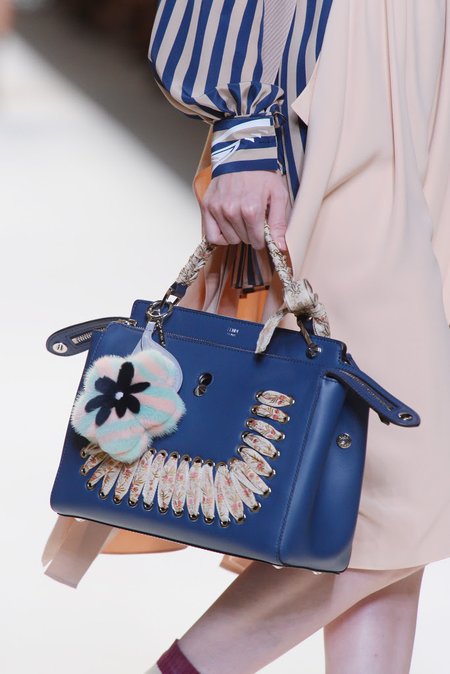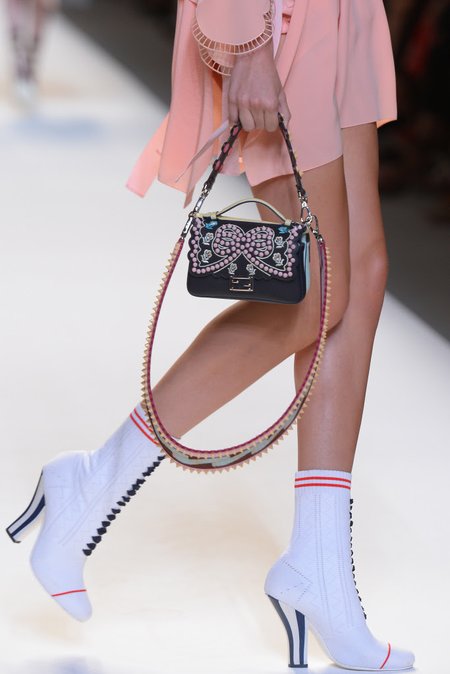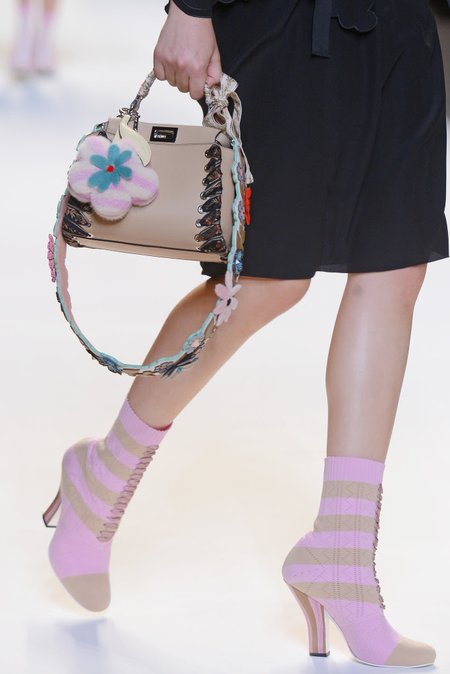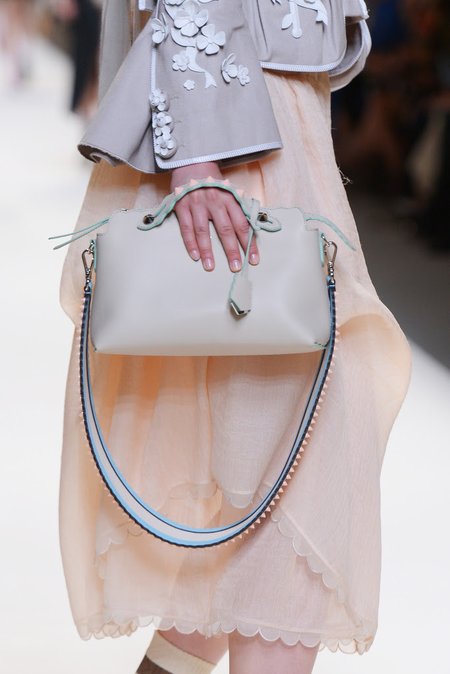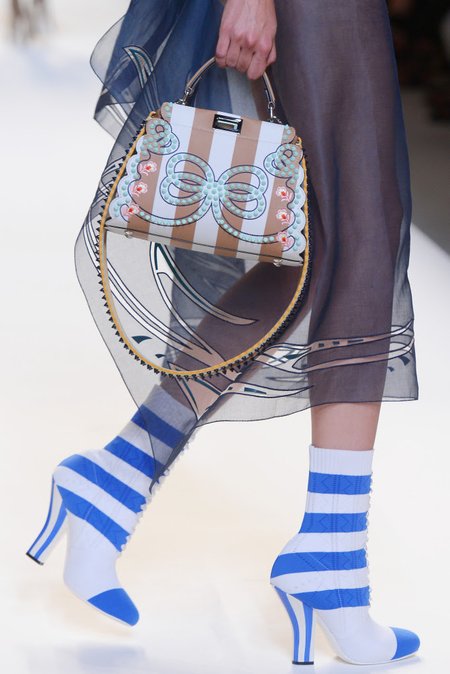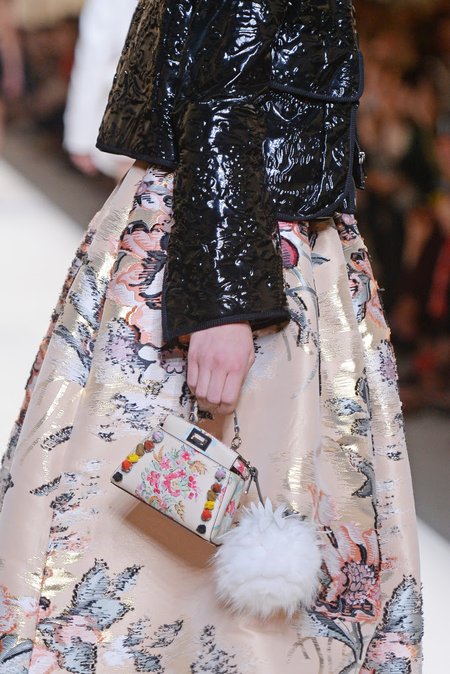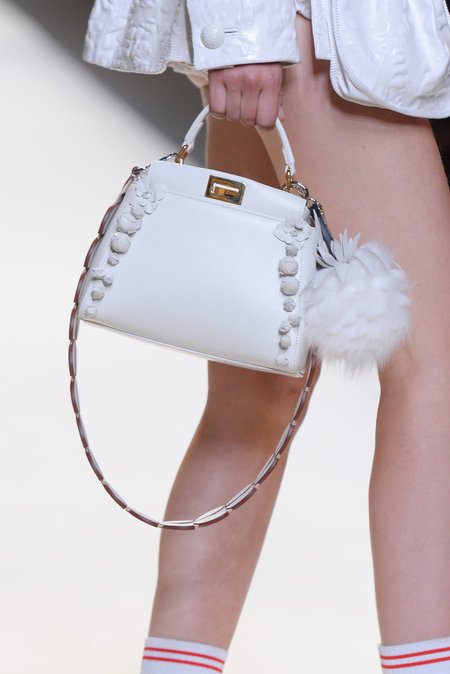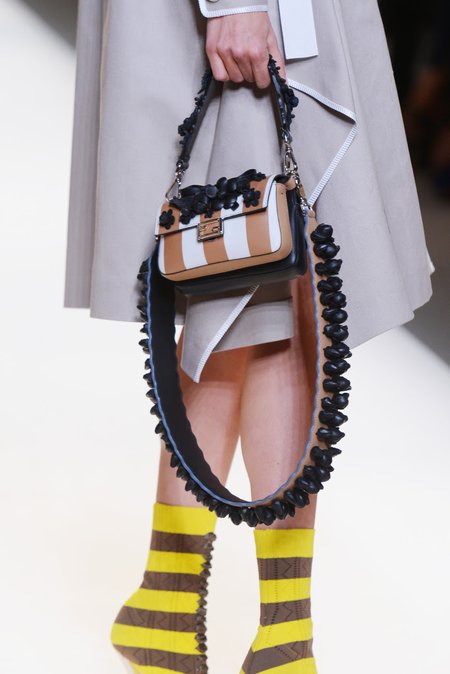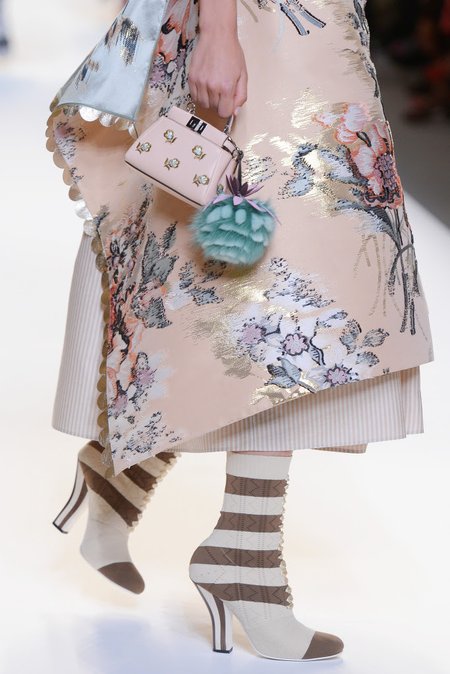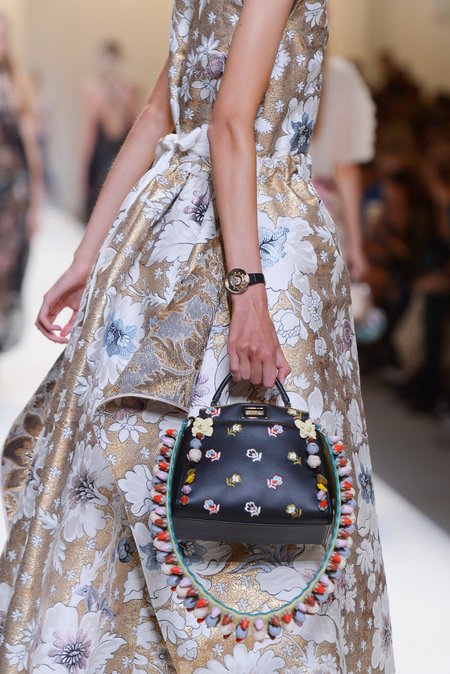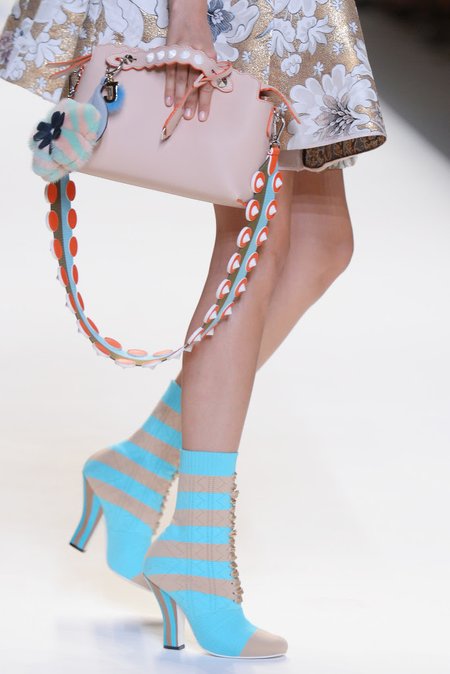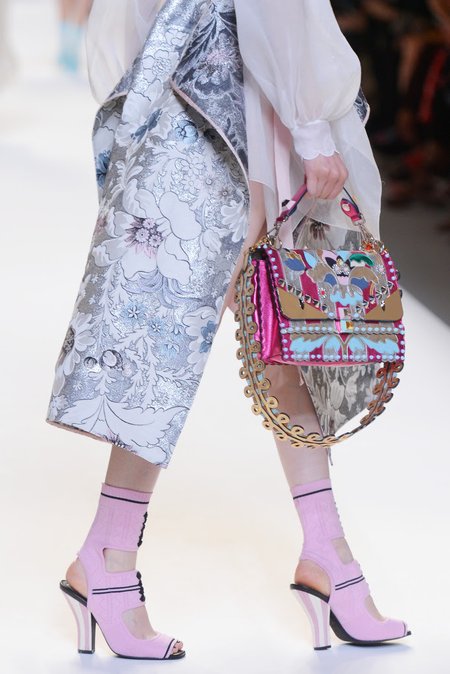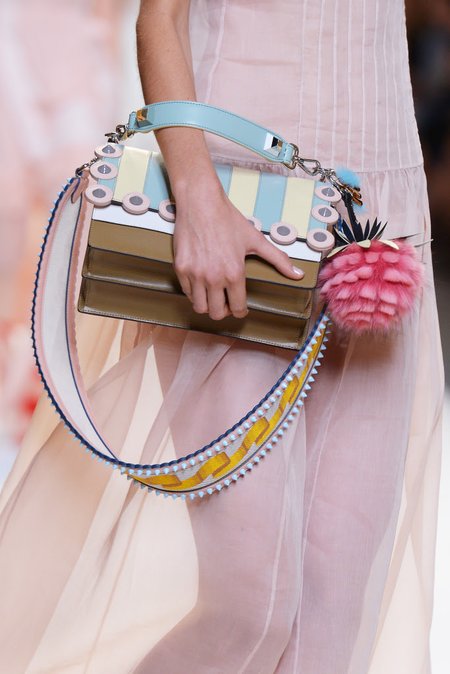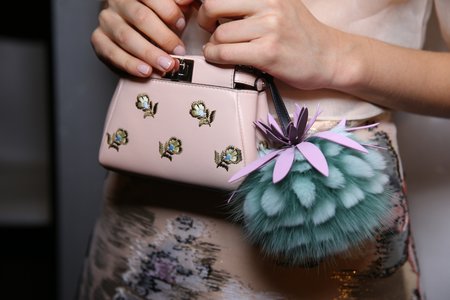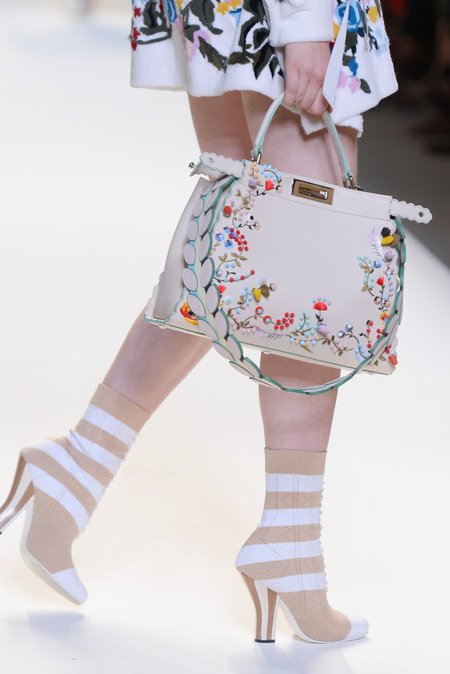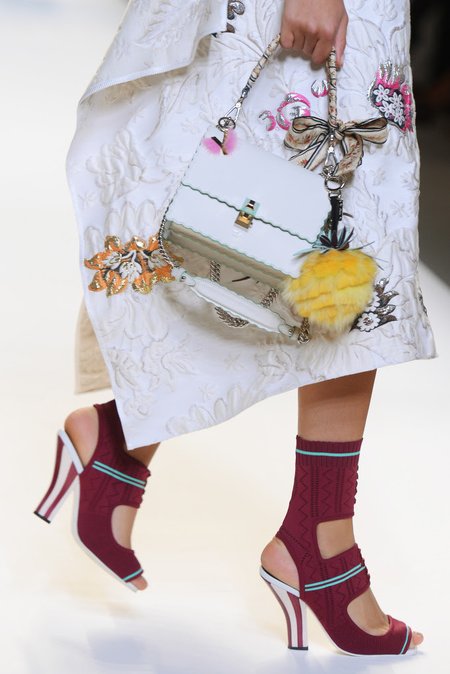 Fendi Spring 2017 - Details
Fendi Spring 2017 - Shoes