Ferragamo Spring 2019 - Runway Review
September

22

,

2018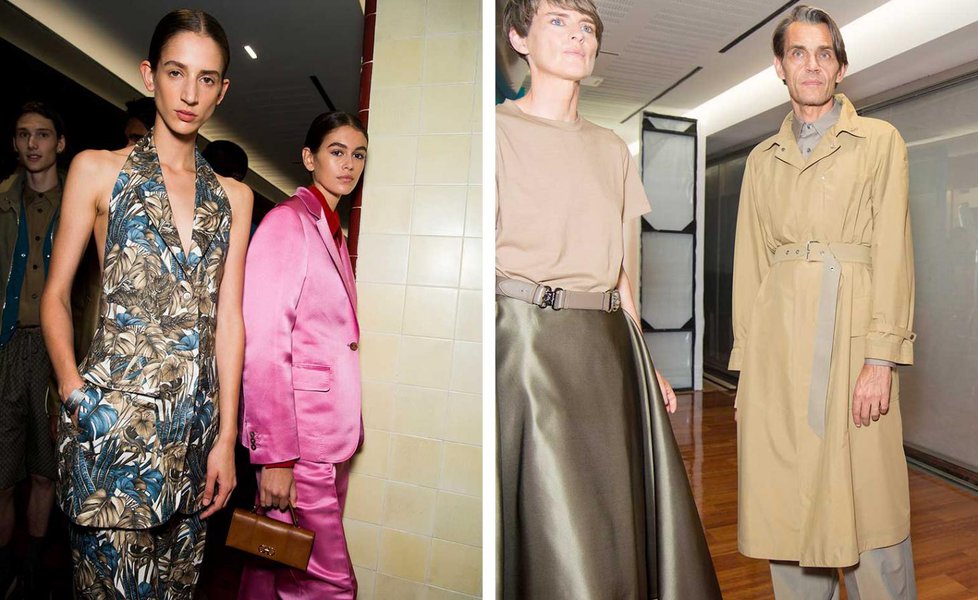 The Tuscan countryside set the scene for the Ferragamo Spring 2019 show -- one ripe with soft hues and rich leather. Inspired by the Italian countryside's rolling hills, vineyards and olive groves, Paul Andrew, creative director of women's collections, focused on bold tones of emerald, indigo, orange, red and violet as exclamation points among the season's in-demand shades of taupe, caramel, biscuit beige and khaki. 
Stella Tennant opened the show, clad in an olive satin handkerchief skirt worn under a taupe t-shirt and leather woven boots. As has been a mini trend to emerge on the runway, Ferragamo also sought to emphasize their age and ethnic diversity with its choice of models. Mainly monochrome, a lovely palm tree print served as one of the few disruptors.  Leather, however, resigned supreme, rendered in different shapes, finishes and bag silhouettes.
In the all-important shoe category, Andrew was inspired by a picture of 1940s American actress Loretta Young, wearing a pair of Ferragamo shoes with a sculpture-like heel. That translated to wooden clogs, raised sandals and knee-high woven leather boots, all worn with a new "All Gancini Ferragamo Studio" bag and a myriad of microbags.