Gucci Spring 2020 - Runway Review
September

22

,

2019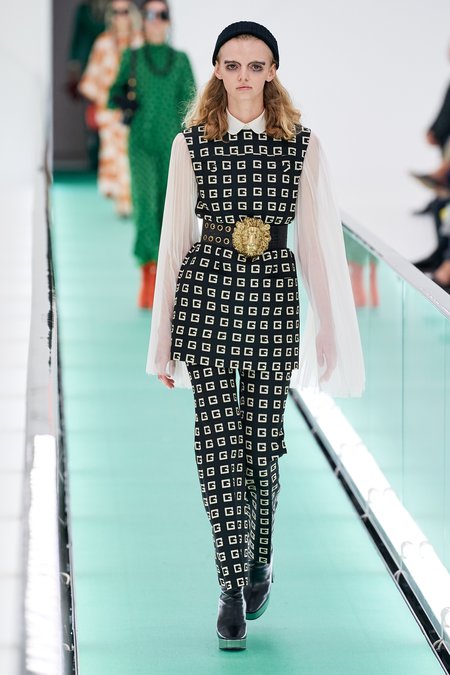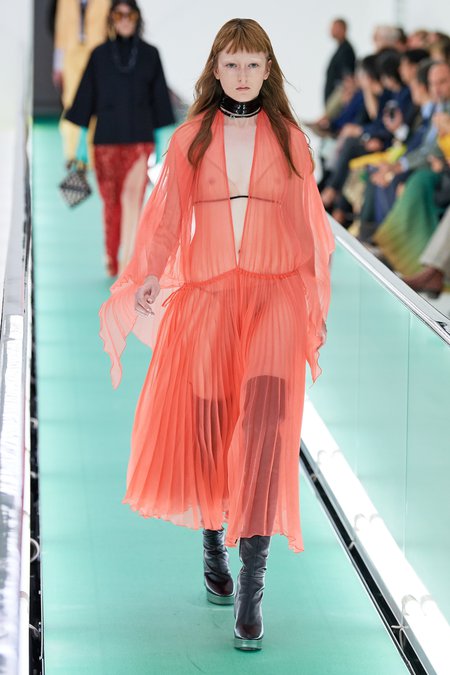 "I'm afraid of getting bored." Those words, echoed by Alessandro Michele as he marks his fifth anniversary at Gucci, foretold what would be the Spring 2020 show to come. Opening with 21 all-white straitjacket looks that won't actually be commercially produced was a palette cleanser following considering the color bombs of seasons past. Slate cleaned, the next 89 looks (split equally between men's and women's) were a return to classic, overstated form.
Shockingly enough, the near absence of print was a welcome respite. Instead, he used graphic color-blocking to add interest to tailoring that evoked the clean lines of the brand's '70s heyday and Tom Ford's '90s era. Perhaps the latter inspired him to embrace sexiness: how else to explain the lace-inset slip dresses, S&M-esque riding crops, black vinyl chokers and scoop-neck leotards? 

As for men, suiting played a much more important role in this collection (only one or two true tracksuits were to be found, in fact). It was a bold shift but the slinky, Seventies-style two-piece suits were rendered in highly wearable shades of grey, brown, black and forest green.