Haider Ackermann Fall 2017 - Runway Review
March

6

,

2017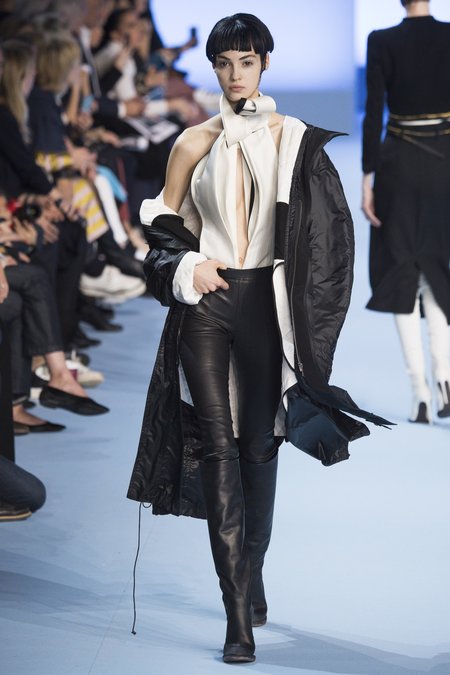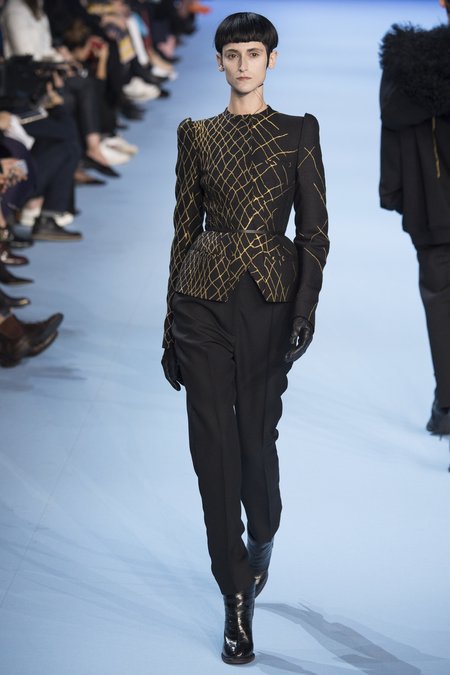 Defined by impeccably clean construction, Haider Ackermann's fall collection was the definition of chic—every element (and embellishment) imbibing a sense of warmth coupled with glamour.
Which Ackermann is undoubtedly an outlier in the Paris fashion community—and he wouldn't have it any other way—the stoic designer, who also helms Berluti, has a way with draping that keeps people in their comfort zones.
Feathers appeared as a surprise embellishment, coupled with plenty of fur. It had plenty of swag. Strong and confident have always been brand hallmarks, but this cohesive lineup it was a fabulous tour de force of exquisite tailoring meant to wardrobe a strong, confident woman.
The range of colors used was clean and minimalistic with coziness being the goal. A pronounced shoulder entered the picture, accentuated by gold filament that was one of the show's only decorative elements appearing down the front of a narrow, peplumed skirtsuit or circling the waistband of tapered and cropped pants.
For evening, Ackermann presented two ideas. The first was covered up and combined chunky ribbed knits; the other, a halter top with a scrolled neck and a peephole. Coming on the heels of a collection that featured acid brights, this one squired a seriousness of intent.