Hermès Fall 2017 - Runway Review
March

7

,

2017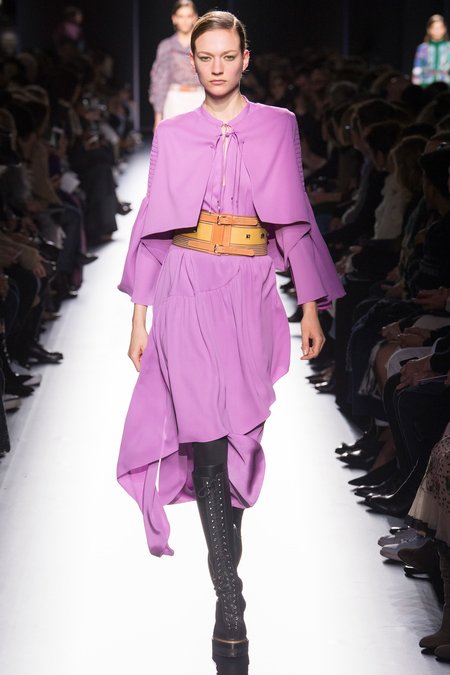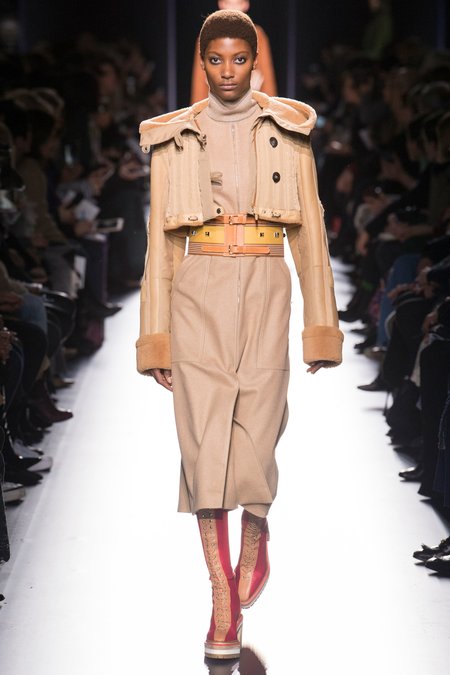 Nadège Vanhee-Cybulsk took a drastic turn with her edgy collection for Hermès, which was less traditional and more — dare we say — trendy. Choker necklaces, shaggy furs and beanie hats? Mais oui! Treading the fine line between the specifics of an haute Parisian culture and transient trend is no easy balancing act, but its timeless results more than proved their weight in gold.
With this collection, one would much prefer to reach out and touch the material quality of the garments. The chic compromise between the horse blanket and the cape, cut in a classy shade of dusty salmon pink twill, bordered in raspberry leather and lined in red. A pale pink leather maxi-coat, with a full-length quilted liner, presumably for a lifestyle which can risk spillages.
Any of the coats, padded suede jackets and ribbed knits made in the vocabulary challenging spectrum of camel, beige, amber, and buttermilk. Taken apart, several of the pieces were quite nice, including silk scarf print blouses, high-waist pants and lug sole knee boots.
The '60s and '70s Hermès scarf prints Vanhee-Cybulski pulled from the archive will also undoubtedly be wildly popular — after all, this French Maison has a devoted client base unlike any other luxury brand (fanaticism is often a word mentioned). Still, it's all in the subtleties with this brand.