Hermès Fall 2018 - Runway Review
March

3

,

2018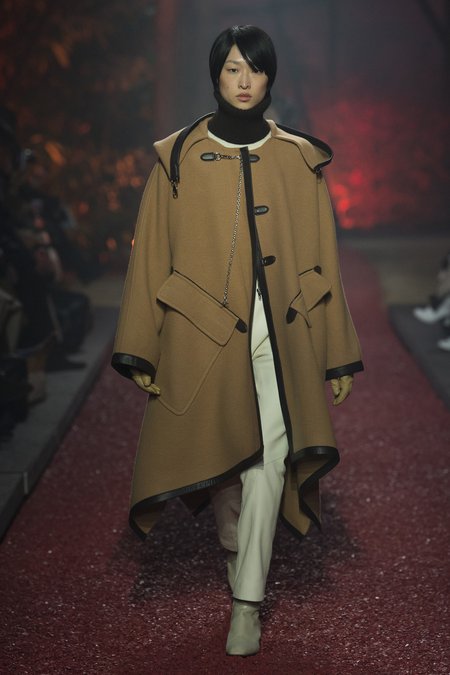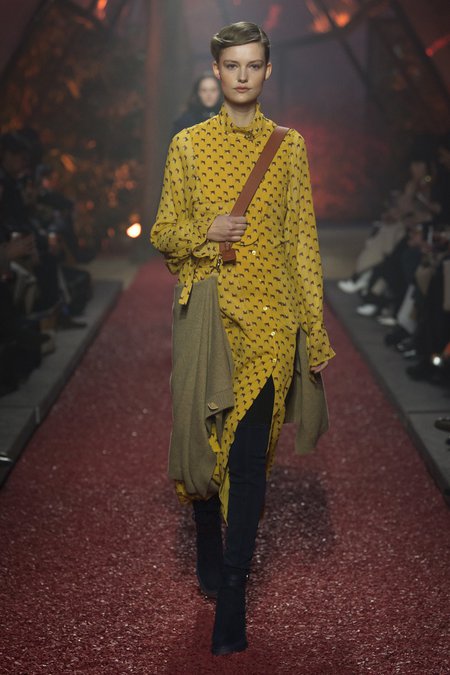 It might not be covered in logos, it might not be gilded and it might never be worn by a Kardashian, but there is one thing that instantly sets an Hermès ensemble apart: it looks expensive. And, truthfully, it is expensive, but the important factor is that it is readily and instantly identifiable as being well crafted and high quality. The discreet luxury of Hermès is the reason why it so consistently provides the highest ROI of any luxury brand. While other companies clamor for celebrity endorsements or social media influencers, Hermès, under the tutelage of Nadege Vanhee-Cybulski, quietly excels in its crafts, season after season.

For Fall 2018, this meant a return to its heritage. Translation: leather, lots of supple, gorgeous and beautifully cut leather. Juxtaposed against a modern, glowing catwalk, the Hermès woman was a study in classics. She wears calf-length leather outerwear, which was judiciously appointed with square studs and midi-length frocks with a smattering of Western embroidery at the shoulder.
Additionally, there was the cut of Vanhee-Cybulski's exquisite pencil skirts, some fully leather and others merely trimmed. Handsome wool separates and dresses also appeared, finished with small sections of tobacco-colored leather, while wool outerwear was transformed by grid-like patterns. A lot of brands have opted for Western influence and earthy palettes, but at Hermès the collection's color tones were less drab and more vibrant, especially in the case of ochre dresses traced with beading and oxblood-red leather trenches. All in all, it was a beautiful effort, providing the kind of clothes that will last a lifetime.