Louis Vuitton Fall 2017 - Runway Review
March

8

,

2017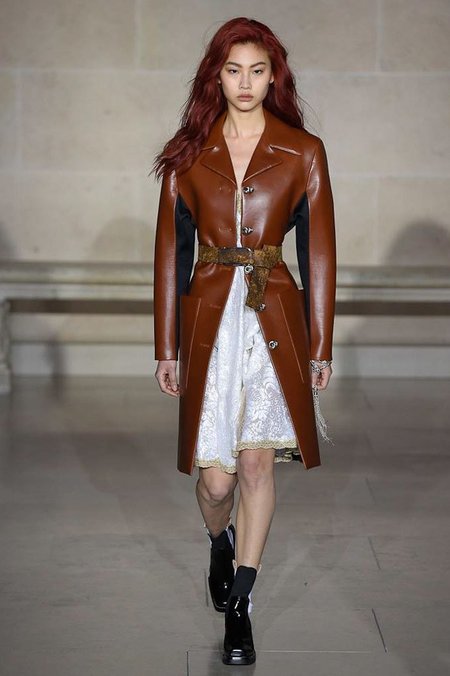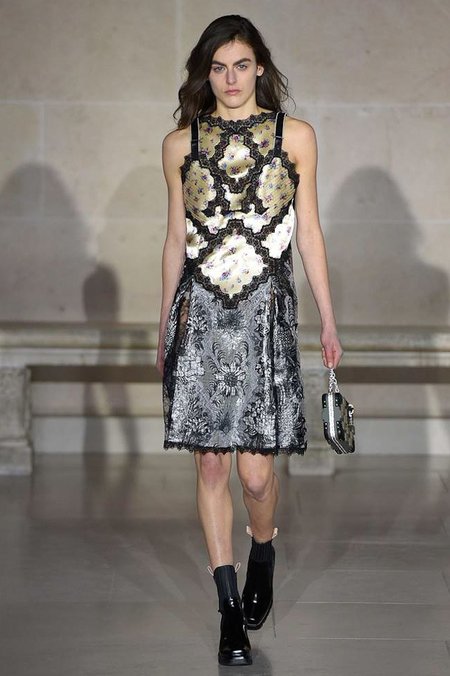 Nicolas Ghesquière's choice of a stone wall, surrounded by ornamental white marble sculptures, as the pared-down backdrop for a blank runway at the Louvre museum's Cour Marly in the Richelieu wing said it all. This Louis Vuitton collection, bearing little relation to its palatial setting at the crossroads of the world, was intended to be all about the clothes.
Ghesquière created a sense of freedom with his collection, which was less about a directional message than it was a straightforward wardrobe of options for urban living — not that there was a lack of any über-luxe accents one would expect from the Vuitton Maison.
Colorful, patchwork fur coats mixed with belted checked jackets, electric blue pants and satin dresses with double hems in an eclectic array. Neutral, black leather riding boots were an exceptional leitmotif. Ghesquière paired short-sleeved, patchworked fur jackets with cropped flares. The denim was a wool treated with multiple techniques to create a patina of faded blue jeans. Leather came super polished or crackled to give the impression of age and wear. They were all accessorized with snub-nosed, low-heeled boots of varying shaft heights and perfectly executed. Indeed, there were many standout single pieces — like a delicious, white fur cape-top with an enviable mushroom silhouette.
For evening, a parade of knee-length slip dresses featured stunning pleats, lace insets, sheer panels, and fabrics with contrasting patterns. They certainly intricate to construct, but were effortless to wear.