Louis Vuitton Fall 2019 - Runway Review
March

6

,

2019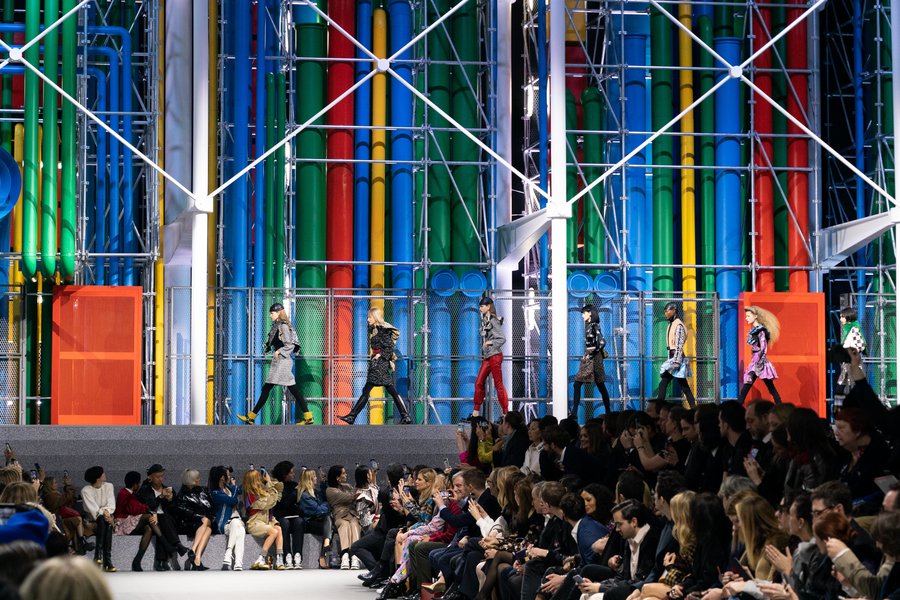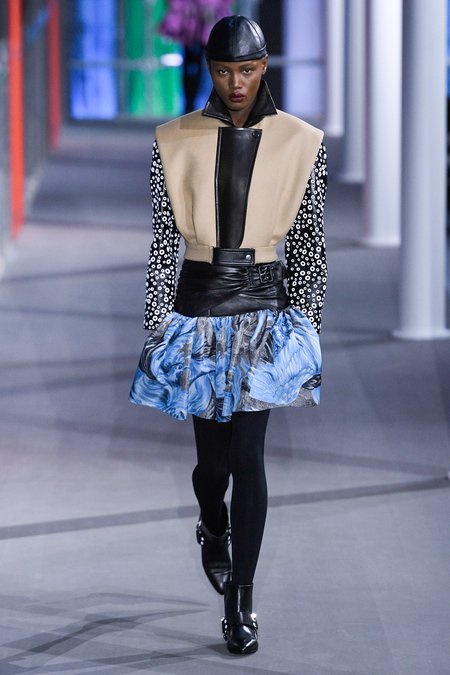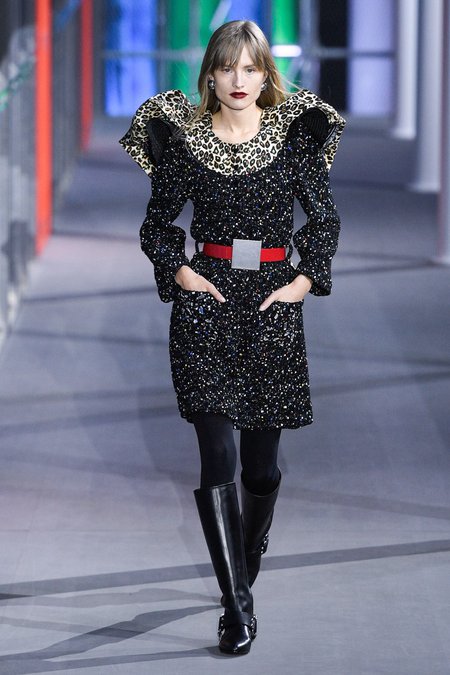 Nicolas Ghesquière: indubitably, fashion's greatest mix-master.
Louis Vuitton brought Paris Fashion Week to a close in a most unusual yet enchanting of ways: a replica of the colorful pipes and scaffolding exterior of the Centre Pompidou within the heart of the Louvre. Built in the 70s, the Pompidou, and its historic Parisian neighborhood of Beaubourg, were inspiration points for Ghesquière. "The cliques, the styles, the life... I love that impression of a sartorial melting pot," his show notes read.
In front of a star-studded audience that include house friends Sienna Miller, Emma Roberts, Jennifer Connelly and Justin Theroux, Ghesquière continued his love for the futuristic, delivering a collection that mined the 80s with its urban-meets-punk vibe via bold shoulders and jarring colors but which was brought forward thanks to an eye-popping assortment of textures, colors and mixed-gender references. Juxtaposing youth with old-school, the collection, shown against a soundtrack of hip-hop, funk and electro hits, had plenty of cross-generational appeal.
The many tribes Ghesquière spoke of were on display with this collection. The idea of expressing one's individuality came through whether it was a skirt fashioned in classic tweed layered with sequined bibs with a structured, ruffled shoulder or a scandalously-short party dress with voluminous sleeves in a nostalgic floral print. Then there was Ghesquière's seemingly never-ending hit parade: checkerboard skirts, high-waisted denim, one-piece tracksuit and long, tailored jackets. A pair of bedazzled blue dresses screamed 80s prom while punky plaids contrasted with graphic Pop Art nods in everything from silky tops to knits. 
It was in this collection where the tension that lies between Ghesquière penchant for the modern and the Maison's historic codes was most evident. Not that that was a bad thing; rather, it challenged the designer harness that energy into a collection that maintained a youthful joie de vivre with plenty of classic, conservative appeal.