Louis Vuitton Spring 2017 - Runway Review
October

5

,

2016
A roll call of actresses that included Alicia Vikander, Jennifer Connelly, Michelle Williams, Sophie Turner, Lea Seydoux joined tennis star Roger Federer in the front row at Wednesday's Louis Vuitton show. Rolling out the red carpet at Place Vendôme, Nicolas Ghesquière delivered a fine collection that heightened his two sartorial loves: the 1980s and science fiction.
Having catapulted the Vuitton ready-to-wear business to the next level post-Marc Jacobs, Ghesquière's distinct fashion identity for the brand has proven to be mighty alluring—and profitable. For spring, his loyal clients will appreciate the intensity to the clothes—its sci-fi reference seen throughout the 45-look show.
Big hair, big shoulders, big sparkle, big prints, big eyes: that was the mantra on the runway, Ghesquière's models evoking a "Star Wars" pep rally with their lozenge patches over strong-shouldered Stormtrooper-like silhouettes, curved asymmetrical forms on shirts with metallic sheer overlays and tunic-like gowns with boots.
Drawing from the women of the 1984 film "Rive Droite, Rive Gauche," the music of which opened the show, Ghesquière was inspired by the movie's strong female characters and the sophistication that belied their careers. The beauty of the collection was in its stunning silhouettes and the pronouncement of cuts that made it ever more sophisticated and, well, grown-up. The heavy use of cut-and-drape created a signature silhouette for spring—as illustrated by a loose gray jacket with structured, mushroom-shaped oversize sleeves.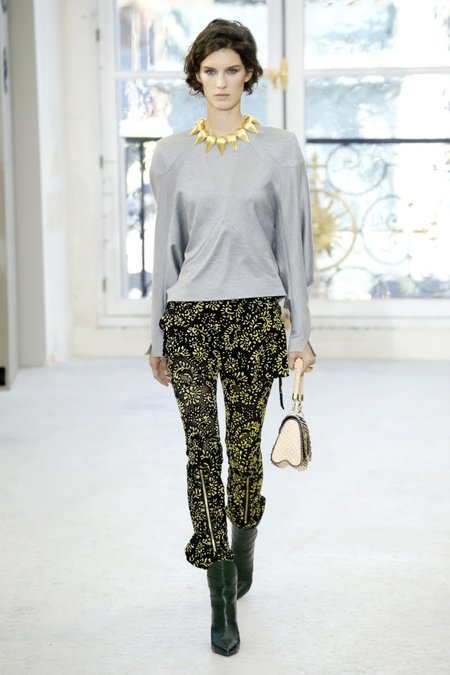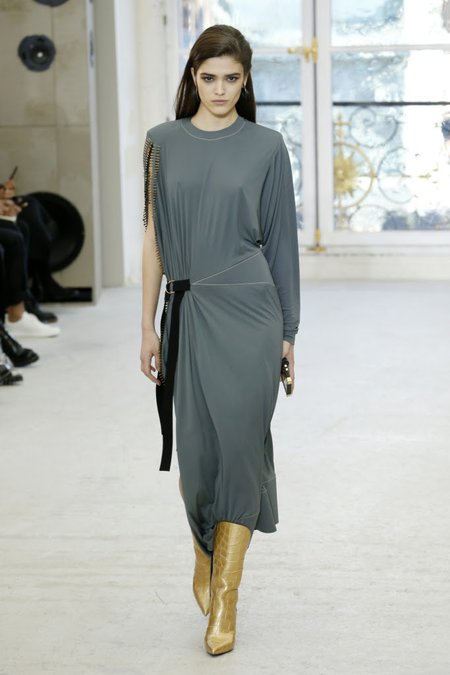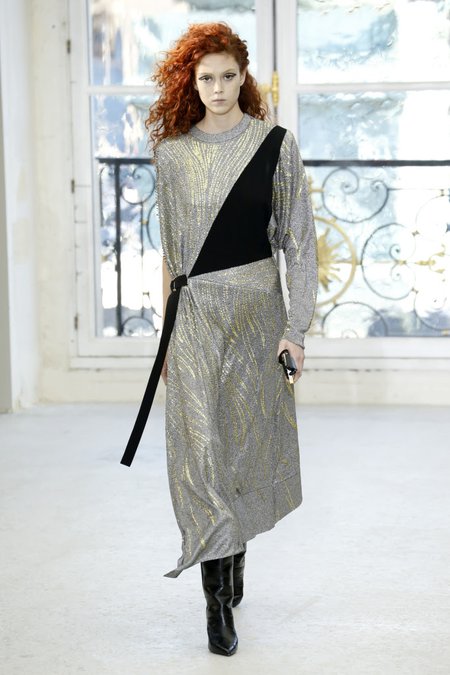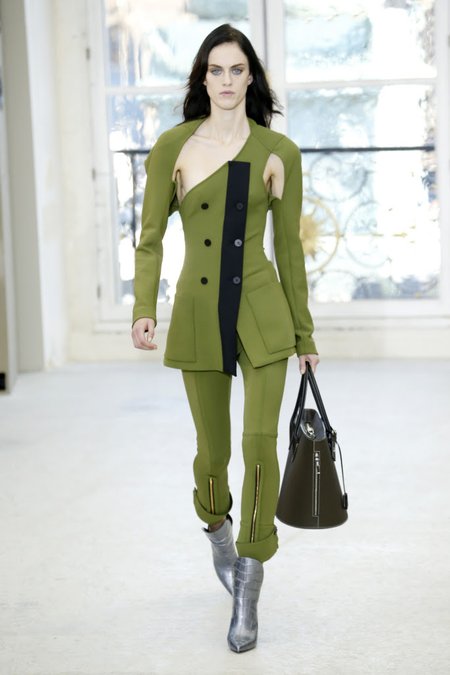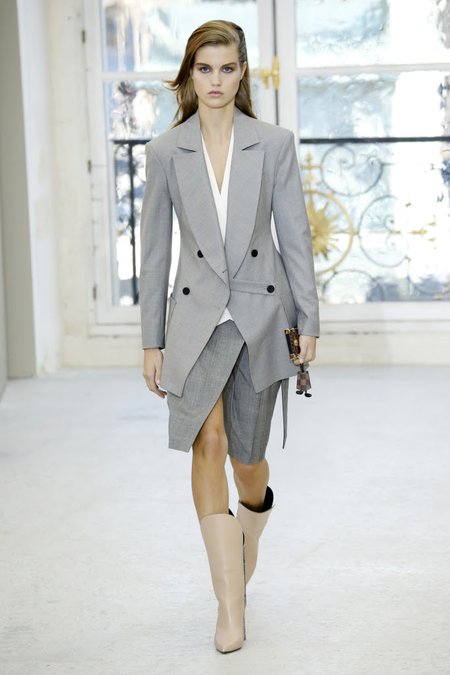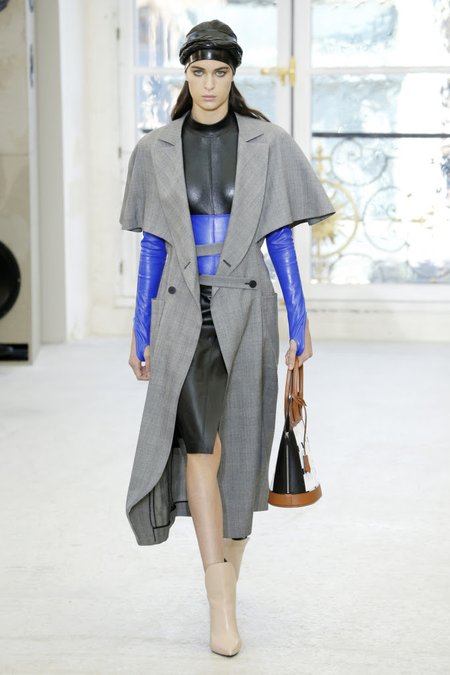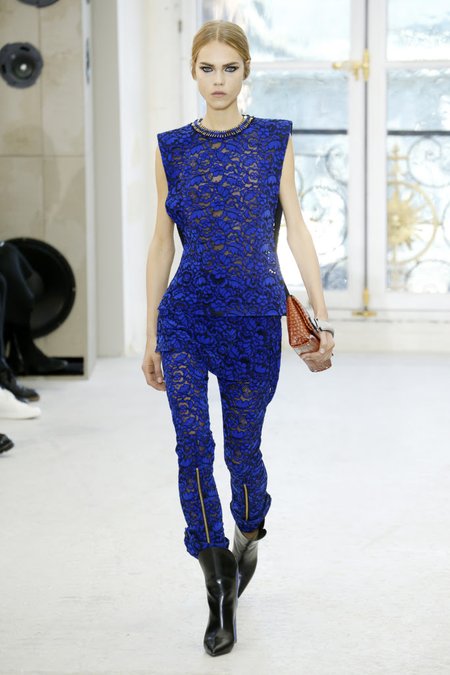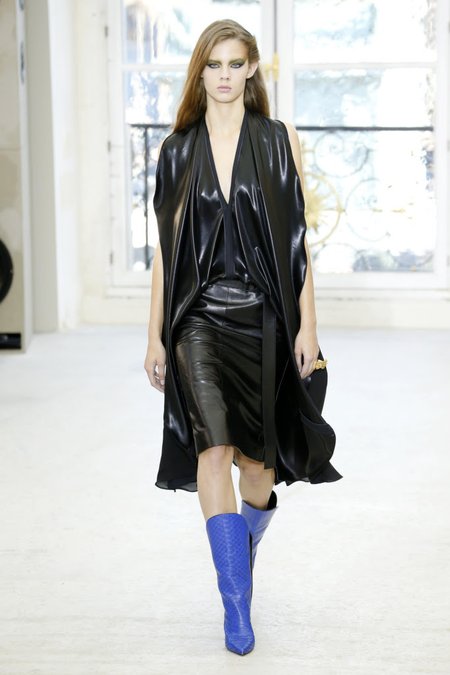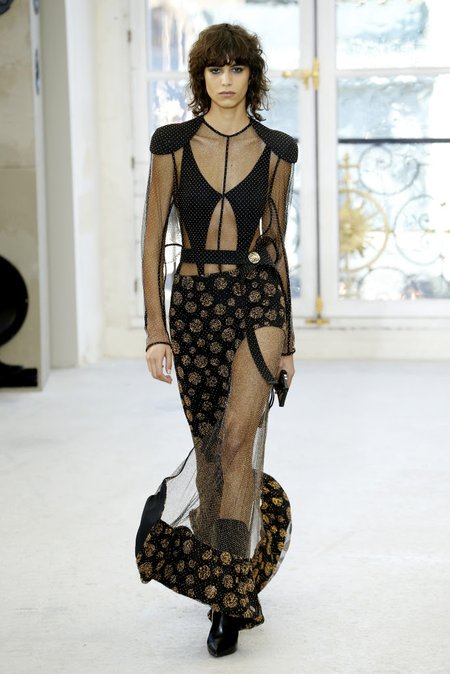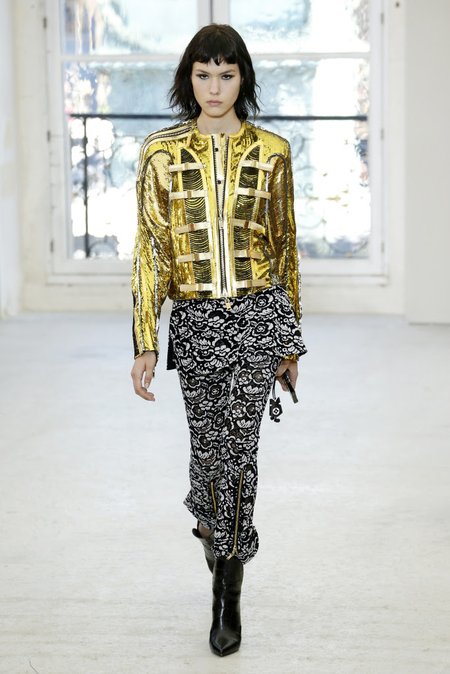 Louis Vuitton Spring 2017 - Accessories
Louis Vuitton Spring 2017 - Details