Marc Jacobs Fall 2017 - Runway Review
February

17

,

2017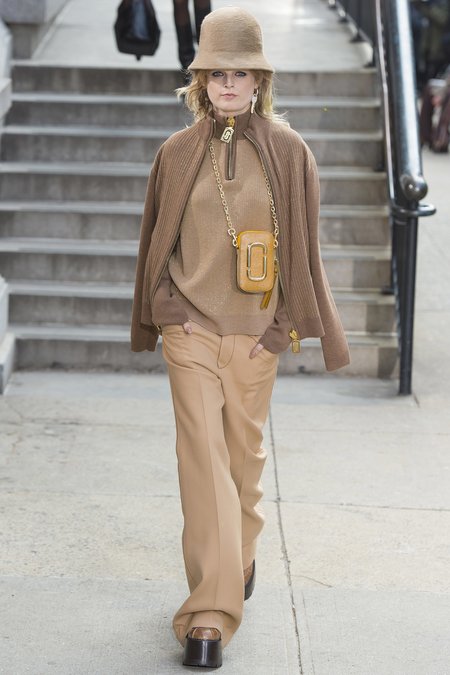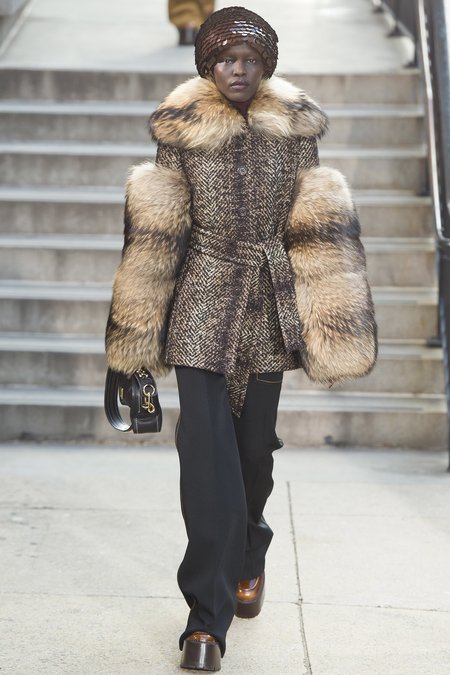 Leave it to Marc Jacobs to, once again, close New York Fashion Week with a bang. Ever the showman, the sometimes provocative designer stripped things down to just the essentials for his fall show—at least when it came to the decor. With two rows of metal folding chairs forming a narrow runway in the Park Avenue Armory, Jacobs took his guests back to the street, to a time where hip-hop's influence on music reverberated to both art and style as well.
"This collection is my representation of the well-studied dressing up of casual sportswear. It is an acknowledgement and gesture of my respect for the polish and consideration applied to fashion from a generation that will forever be the foundation of youth culture street style," read the show notes, titled "Respect."
A far cry from last season's rave-inspired designs, editors emerged following the no-photos ban onto Park Avenue to find all 40 show models posed in front of two giant banks of speakers, vamping and, you guessed it, Instagramming. Street culture at its finest.
The notion that track pants and tracksuits go with everything was just one of the motifs Jacobs prescribed for fall. Worn with everything from a fur-collared jacket to a thigh-skimming party dress, it wasn't revolutionary from a style perspective. Neither was the liberal use of brown and, well, corduroy. In its barest state, it wasn't much. But worn as a short coat over a little dress in chic lace, or as exaggerated pants, it worked. These were real clothes of the Seventies kind, delivered in a warm palette of neutrals punctuated with red, wine and maroon. Big bubble caps by Stephen Jones and "gold" chain necklaces by artist Urs Fischer topped off the outfits.