Margiela Fall 2019 - Runway Review
February

28

,

2019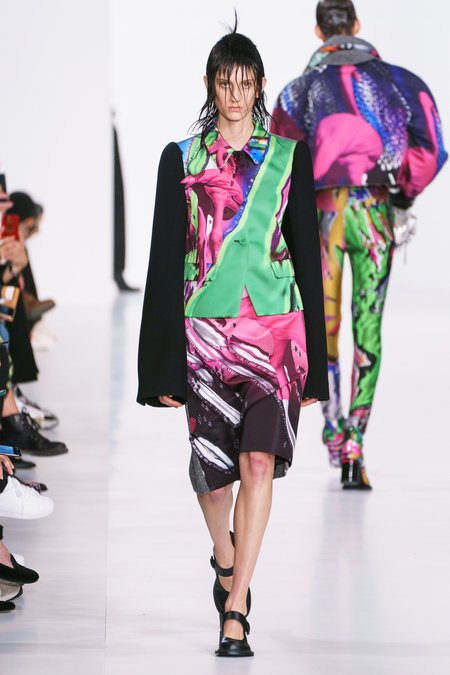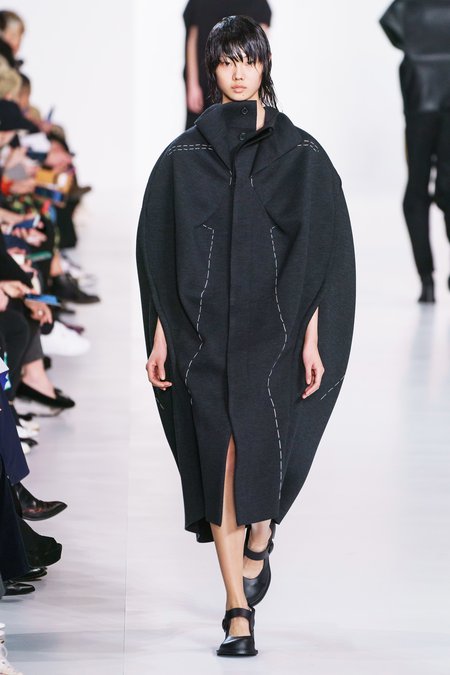 Degeneration, thy name is Maison Margiela.
This season, Margiela design chief John Galliano, who's also brought the brand into the ranks of going fur-free, introduced essentially a genderless collection -- call it gimmicky if you will. Dubbed "Coed Défilé," the 40 looks all featured a deconstructed aesthetic that revealed themselves, via cut or drape of fabric, for the core values that they are: non-gender specific clothing that is, first and foremost, functional. 
There was quite a bit of transformation to the garments -- and their difference between women's and menswear wasn't readily apparent. A double-breasted coat, for example, was transformed into shorts. A crisp white poplin shirt and knitted tank top metamorphosed into undergarments of a layered black organza column dress -- modeled on a man clad in Mary Janes, no less. Visible stitching and precise tailoring resounded loudly. The male models wore just as many colorful leggings and dresses as the women did -- the Harris tweed of a gray menswear coat used as the base material for the latter was terrific.