Max Mara Fall 2017 - Runway Review
February

23

,

2017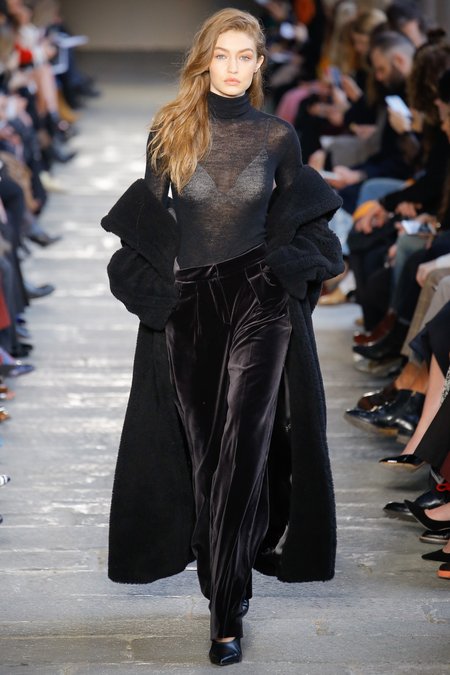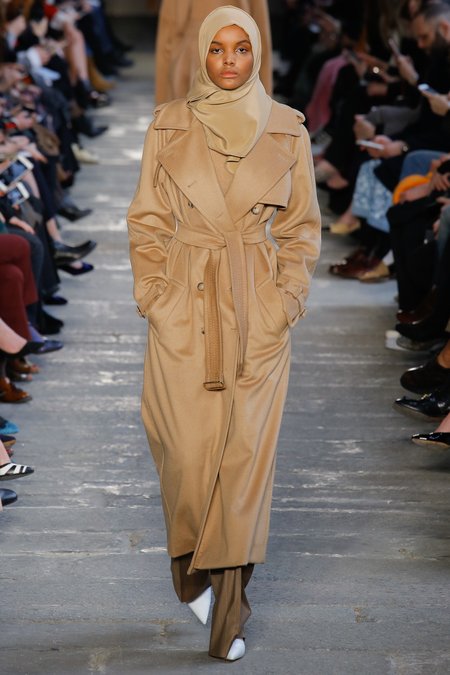 By now, lauding the merits of a Max Mara coat is like saying water runs downstream. You get it. But in extolling its virtues, it's also clear that the coat is what clients want from the fashion house. And boy did Max Mara raise the bar high.
Designer Ian Griffiths said in notes that the concept was inspired by "Scandinavian ideas about democratic design," meaning things should look like what they are. To wit, a fabulous series of all "emphatic red" coats sauntered onto the runway: Natasha Poly in a velvety oversized tailored coat; Gigi Hadid in a long crimson shearling and Lily Donaldson in red ribbed knits over a red velvet pencil skirt. The monochromatic looks ran the gamut from luxurious basic to sporty chic.
Void of any extraneous embellishments, the looks were terrific. Underneath the coats, which also included heavy-duty shearlings, cashmere capes, fuzzy teddy bear styles and even a pinstriped trench were perfectly pretty, if not conservatively classic, separates. Turtlenecks, a full tailored pleated skirt, loose-legged trousers… much of it was tonal, done in crimson, brown, gray, camel, gold and black. Accessories were limited to big mittens and contrasting pumps.
While Griffiths alluded to Swedish and Scandinavian aesthetics informing much of the collection's strong attributes, the memorable takeaway is the reassurance that any women lucky enough to own one of the collection's coats will wear it forever.