Michael Kors Collection Fall 2018 - Runway Review
February

14

,

2018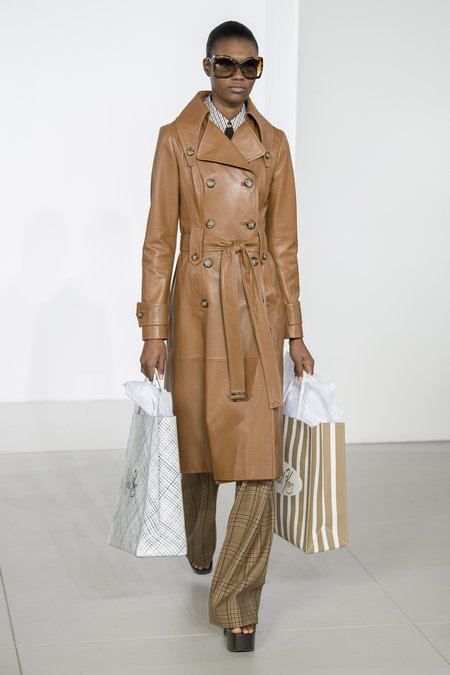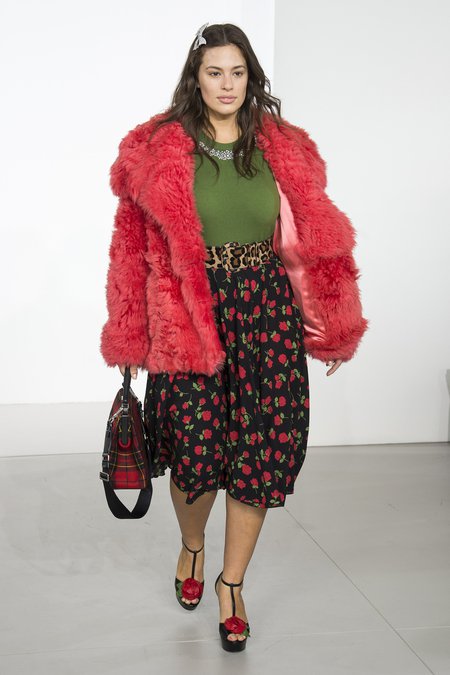 Michael Kors is an unabashed theater geek, and for fall, he channeled that enthusiasm in a fashion show that showered guests with show tunes on the soundtrack and Playbill-style programs that peppered Lincoln Center and each guests' seats. It was a collection made for the social media era. 
Set to a schizophrenic soundtrack that literally fast-forwarded so many songs from so many eras, theater buffs and cinephiles bopped to beats ranging from "My Fair Lady" and "West Side Story" to "Sex and the City" and "Uptown Girl." Oh, and a finale mix of Julie Andrews singing "My Favorite Things" sealed the deal.
The eclectic nature of the fashions razzle-dazzled guests with their theatricality: luxe with casual, plaid with lace, even commonplace shower slides worn with evening gowns. The first look said it all: tartan, floral and animal print, oh my!
Kors explained the collection with ease and a second nature whimsy. "It was like a Fellini film or an Almodovar film where you've got all these characters and these people floating through my head," he explained. Touching upon our current "Swipe Era" lifestyle, the individuality of which means throwing all the rules out the window, that means a slip for day or the aforementioned shower slides at night.