Michael Kors Collection Spring 2020 - Runway Review
September

11

,

2019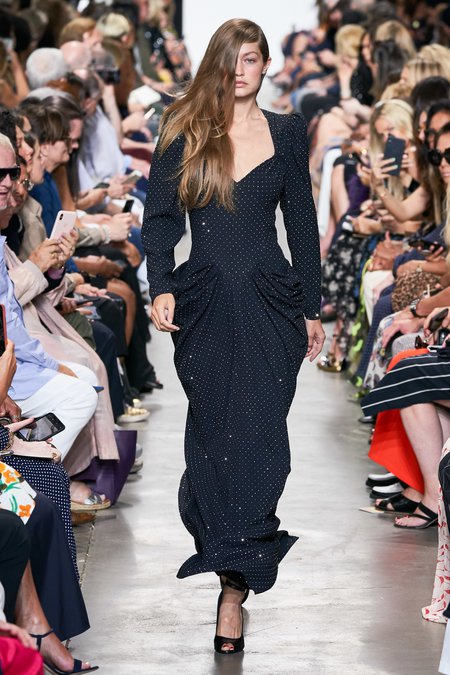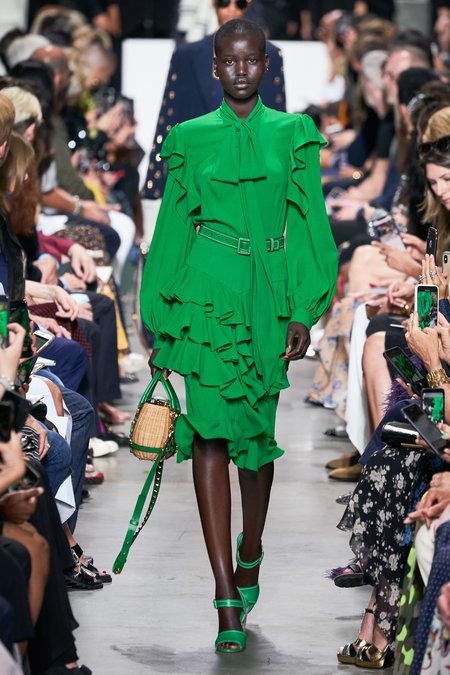 Cheery and optimistic, thy name is Michael Kors.
Shaking his head at the divisiveness that threatens to tear at the fabric of our nation, Kors channeled nothing but positivity with a Spring collection that took classic Americans sportswear down a '40s rabbit hole -- the last decade, according to Kors, that America felt united. Staged at the Brooklyn Navy Yard for the very first time, Kors reimagined that World War II-era-meets-Jennifer Egan's novel "Manhattan Beach" in signature upbeat and sophistication. 
With the Young People's Chorus of New York City being out "Love Train," lemon and cherry prints did their part to delivering a bright and sparkly note, the rest of the collection rendered in red, white and blue. Tailoring came in the form of chic tattersalls and menswear plaids accentuated with military details. A double-breasted navy romper with gold crystal pinstripes was stellar. Further up the embellishment ladder was the pronounced use of punk-tastic metal studding. Never one to back down from making a statement, Kors cut his slogan tee in cashmere (naturally) with the intarsia word hate crossed out on the front.