Michael Kors Fall 2020 - Runway Review
February

12

,

2020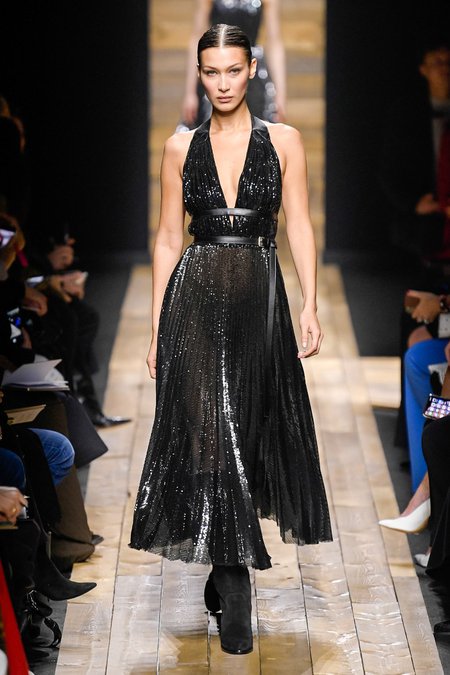 "We all want to escape to the country, but of course we can't, so I wanted to take that cozy kind of laid-back attitude that you would find in the country and merge that with an urban polish." And with that, Michael Kors looked to the vast open fields for inspiration in his fall collection. The resulting luxurious oversized looks managed to be at once both cozy yet plenty glamorous and confident. 
The largest neutral palette incorporated plaids and paisleys to bring about a collection of voluminous, unstructured looks that included plentiful outerwear options in the form of ponchos and capes, not to mention oversized scarves, collars and lapels. With Canadian country musician Orville Peck and his band playing a medley of country rock tunes on a barn-style stage and set, the collection was punctuated by an occasional pop of red, orange or graphic black and white. Grounding the collection were a procession of boots -- riding, over-the-knee wellies and stacked-heel city boots. 
While in seasons past Kors has channeled exotic, far-flung destinations, fall was a friendly reminder that staying in and cozying up by the fire can be just as chic and glamourous.