Northwell Katz Institute for Women's Health Luncheon & Runway Show Featuring Zimmermann, Alice + Olivia, Bandier & Theory
September

28

,

2018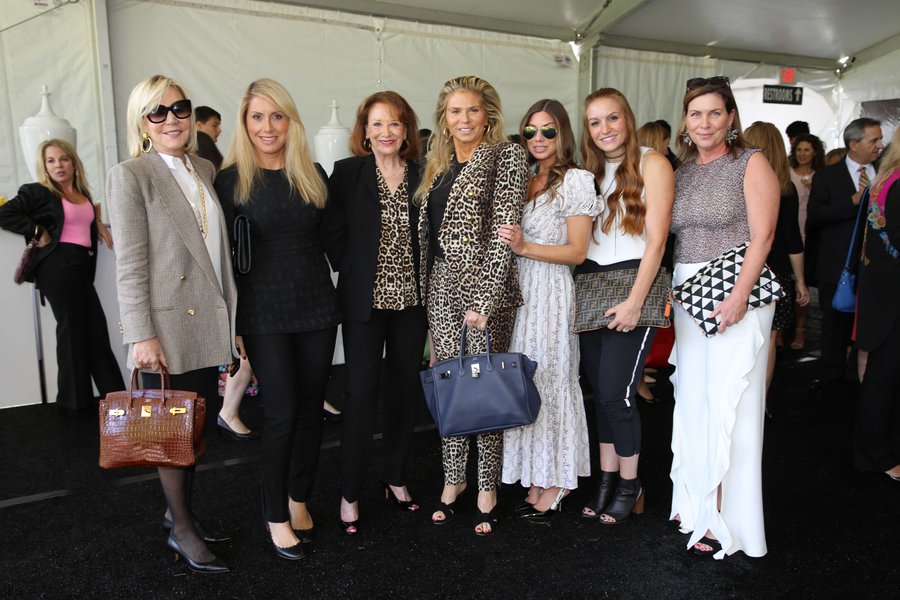 Another year, another sold-out crowd! Nearly 750 ladies (and a few distinguished gents) gathered at Old Westbury Gardens on September 27 for the annual philanthropic rite of passage for the Gold Coast's most philanthropic, not to mention stylish. Their cause? The 26th-annual Katz Institute for Women's Health Luncheon & Fashion Show, presented by the Partners Council for Women's Health of Northwell Health and Americana Manhasset. 
Set against a picture perfect day that not even Mother Nature herself could have wished more for, this year's featured runway show hosted the Fall 2018 collections of four much-loved contemporary labels: Zimmermann, Theory, Alice + Olivia and Bandier (with all looks available for immediate purchase at our Manhasset boutiques, natch). Proceeds from the event, not to mention the coveted assortment of raffle and silent auction items from Bottega Veneta and Van Cleef & Arpels to Chanel at Hirshleifers and Michael Kors, generously benefitted the Katz Institute for Women's Health -- a champion for women's health and wellness. Katz clinicians specialize in women's health and are dedicated to giving women of all ages the education, tools, and support they need to make the healthiest choices in all aspects of their lives.
Americana Manhasset is proud to have been the title sponsor of this annual luncheon since its inception. The icing on the cake? This year raised nearly $1 million. 
From our fashion partners Zimmermann, Theory, Alice + Olivia and Bandier, Northwell Health and nuBest Salon & Spa, a much-deserved THANK YOU to all who helped make it a big success!