Ralph Lauren Fall 2018 - Runway Review
September

7

,

2018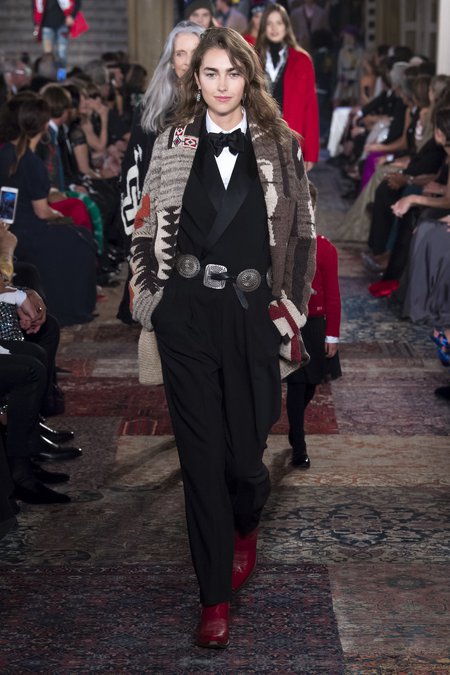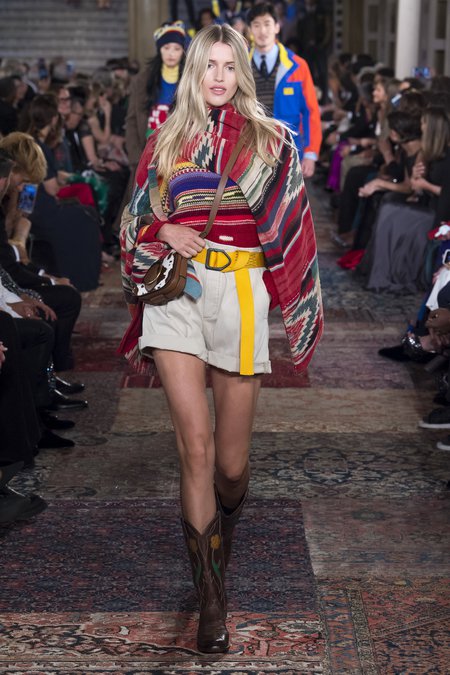 With over 150 models cast, Ralph Lauren delivered a mighty repertoire of his best designs for Fall 2018 -- his golden 50th anniversary show. But this wasn't a slapstick "let's send out a 'Best-Of'" show; rather, it propelled Lauren's iconic lifestyle forward into the next generation -- much to the delight and fanfare of the A-list front row, proving that Lauren's cross-generational appeal shows no sign of waning.
Bethesda Terrace, the same location of his 40th anniversary show in 2008, served as the moonlit backdrop for Friday night's black-tie show and dinner. The landmark Central Park location befit the king of American fashion and satisfied the demands of a big birthday attended by the likes of Oprah Winfrey, Jessica Chastain, Steven Spielberg, Tony Bennett, Anne Hathaway and Robert De Niro. Transformed into a carpeted catwalk with velvet banquette seating, the al fresco setting proved a stunning complement to the clothes that came down the runway. 
Grit and grace played an overarching role in the show, beautifully styled in a high-low fashion paired with sequined skirts, heavily embellished tops and cable-knit jumpers and tailored tweed jackets with dungarees. Ralph and Ricky Lauren's love of western influences dominated the first half of the show, by way of suede jackets, plaid lumberjack shirts and a plethora of coveted denim. Also on display was the resurgent Polo brand, as well as Ralph Lauren sport and ski. All in all, it was completely eye-catching and alluring.