Rosie Assoulin Fall 2017 - Runway Review
February

16

,

2017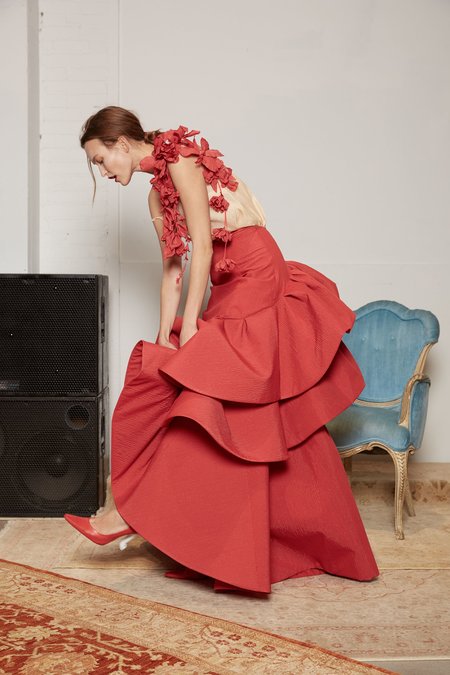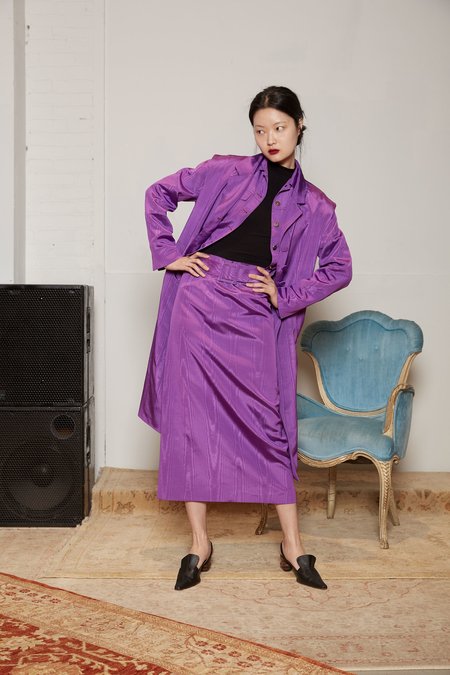 With vintage chaises and couches strewn about, there was a lot to take in at Rosie Assoulin's fall presentation. Her show space was covered with Persian rugs and peppers with coffee tables set with tiered trays of Syrian pastries and tea. All in all, it made for a fun and hospitable environment in which to appreciate the clothes.
Four years after creating her namesake label, Assoulin's craft has matured steadily into a fall collection that managed to be both subdued and scintillating. Riffing on the notion of interiors, Assoulin used familiar fabrics like tweed, plaid and cable-knit—some stitched with real and silk flowers for a terrific 3-D effect. But this being a Rosie Assoulin presentation, there was lots to ooh and aah over as well: a floral puffer jacket with tufted buttons on the back paired with a matching pillow-like bag. Voluminous white dresses featured the aforementioned (real) flowers that bore smiley-face stickers sprinkled among the petals.
If at anytime it seemed any bit childish, it was a lovely metaphor for, and reminder of, a youth that is fleeting.