Valentino Spring 2017 - Runway Review
October

2

,

2016
After his fashion partner Maria Grazia Chiuri was selected to lead the creative helm of Dior, Pierpaolo Piccioli was left to go it alone at Valentino. In his solo debut on Sunday, in front of a greatly-reduced audience, the result was a strong show that presented a crisper aesthetic than when the duo designed together.
Piccioli held his show in the gorgeous Hotel Salomon de Rothschild, with its decadent frescoed ceilings and crystal chandeliers, and a star-packed front row that included Elle Fanning, Dakota Johnson, Shailene Woodley, Jessica Alba and Diane Kruger.
Jaguar rose, on-trend vermilion and repeated shades of red, pink and bright yellow might well have been symbolic of boldness. Nietzsche. Fra Angelico. Gutenberg. Hieronymus Bosch. Zandra Rhodes were all inspirations. And the crisp geometry—shards on skirts, rectangular pant pleats and sharp V's cut down the bust of floor-length dresses—marked a subtle, but important, move away from the previous softer-edged aesthetic.
Bravo to a collection that played to the brand's recent ornamental look, but without all the overly precious historicism that would threaten to bog down the message. A pleated red leather mini, with ruffle-edged, off-shoulder sleeves, was beyond chic. As a result, he defined a new modern ease for the brand with daywear as a strong focus and brought Valentino down to earth.
Indeed, two of the best looks weren't jaw-dropping evening gowns; rather, one was a pink pile fabric coat with a raw edged hem, worn with slouchy pale pink satin trousers and flat sandals. Another, a canvas coat embroidered all over in leaves and vines.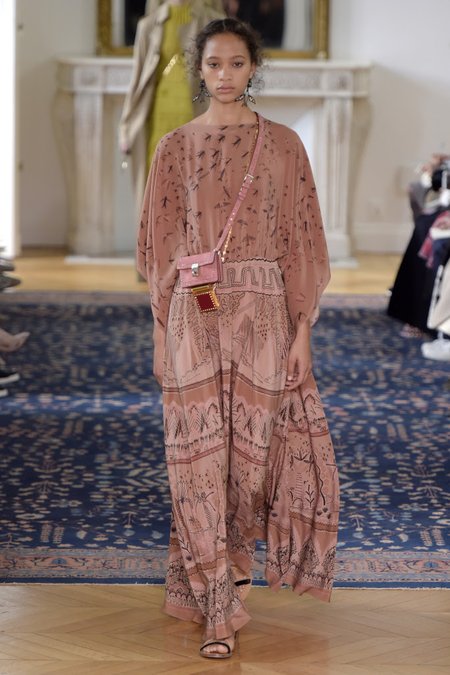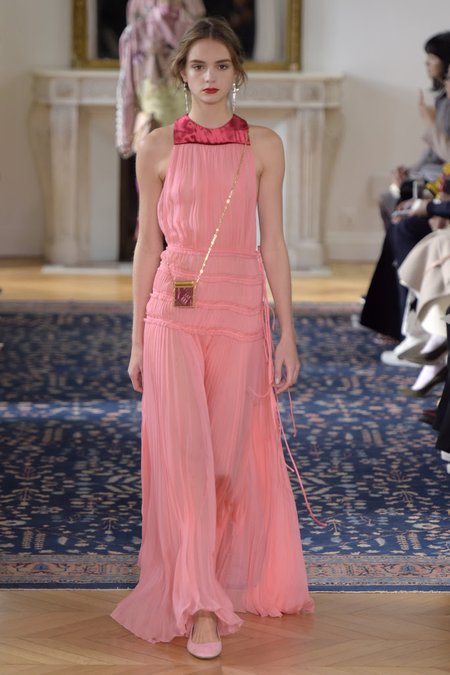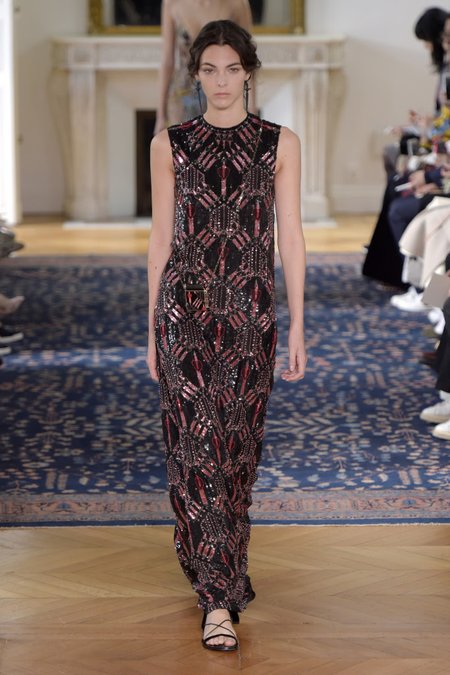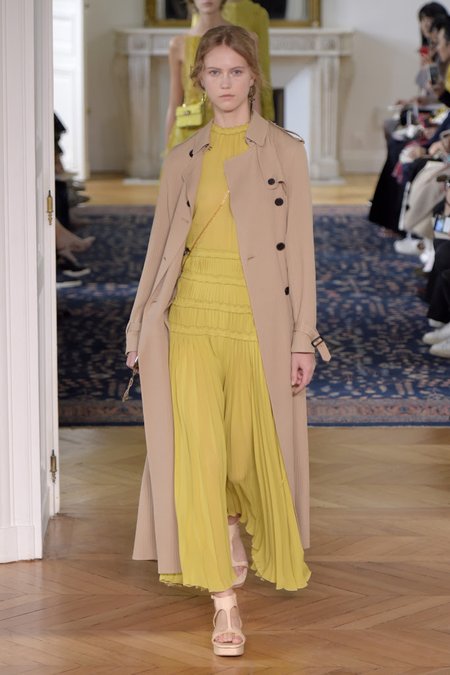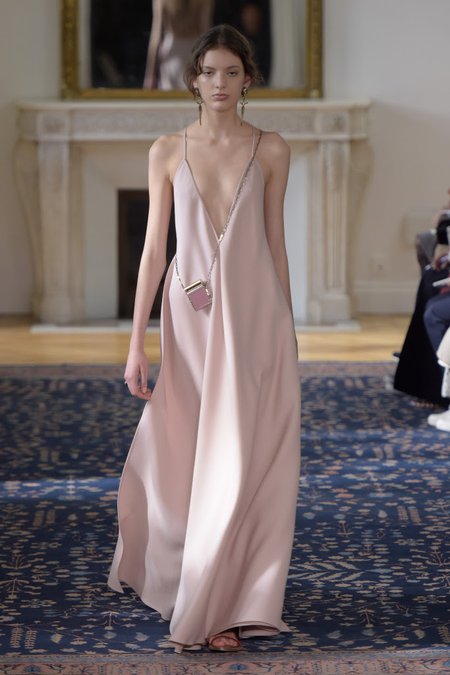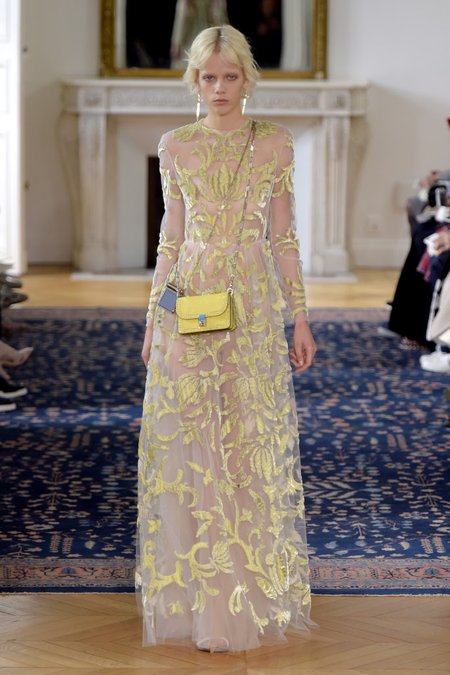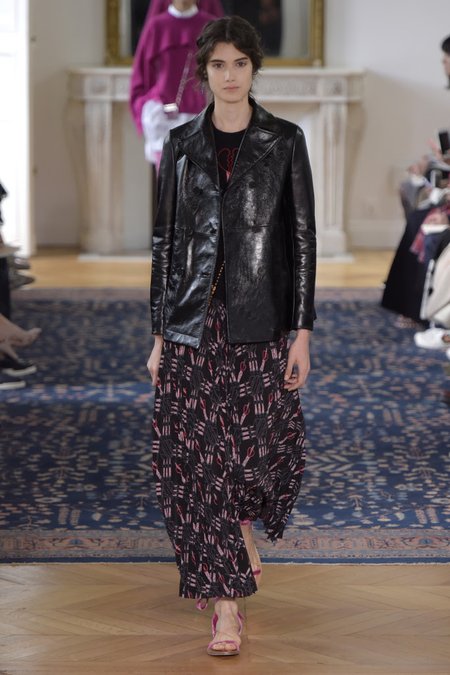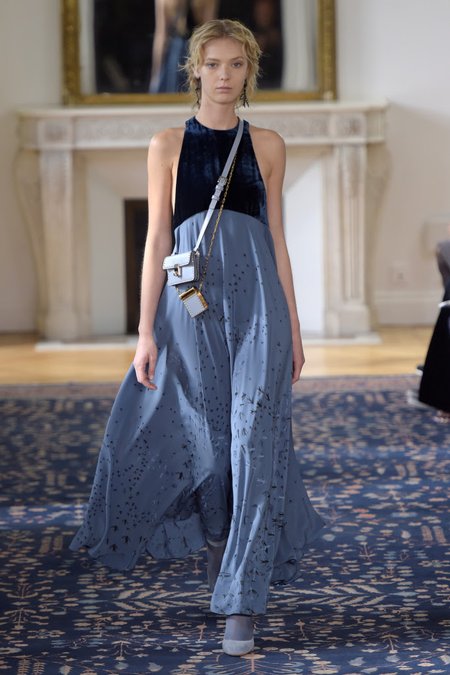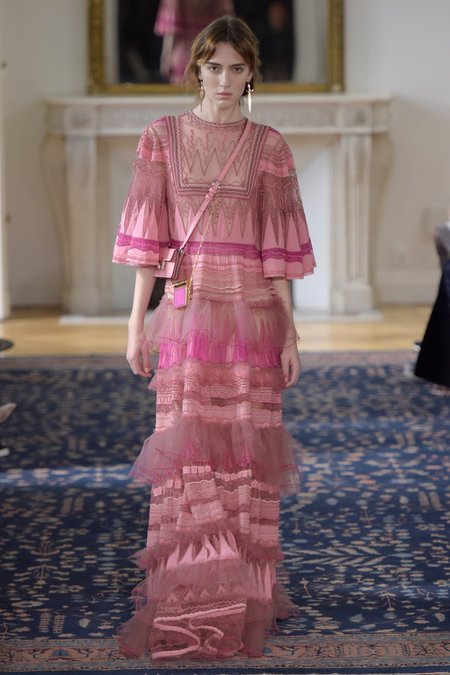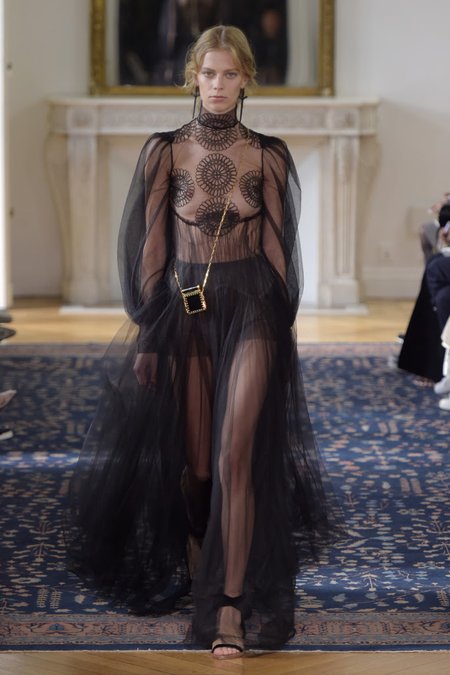 Valentino Spring 2017 - Details