Versace Fall 2017 - Runway Review
February

27

,

2017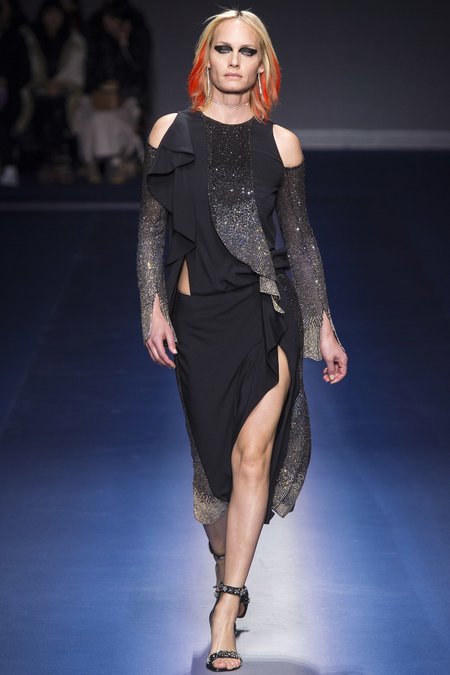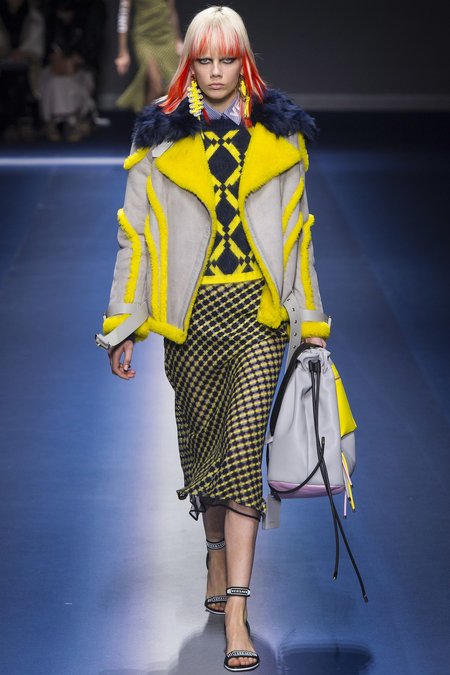 Long one of the most vocal champions for power women, Donatella Versace showcased her uncompromising resolve for standing up in the face of injustice with a fall show best summed in four key words: Solidarity, Equality, Courage and Unity.
Embroidered on sheer layers peeking out from under black wool skirts, on the sleeves of blouses and most symbolically, on patches embroidered on knit hats that recall the caps worn at recent demonstrations by women across the United States. They may not have been pink or have cat ears, but the message was loud and clear.
Taking her message to the street, Donatella infused casual elements into the looks—for one, pairing a hoodie under a down-to-business suit. "This is a collection about the power of women, and women who know how to use their power," Versace said in her show notes. The looks, paired with punkish cat-eye makeup and color-streaked hair extensions, tapped into all aspects of a woman's life, from work to play to evening. The first look, a black double-breasted coatdress and crisp white shirt, featured a sheer black slip. The looks, as "classic" as they appeared, always included a streetwear edge. To wit, a cool cropped sweater with an open blazer and cropped pants.
Not abandoning all semblance of the Versace woman, there were sexy body-hugging chainmail dresses, pretty slip dresses and oversized orange-lined shearlings and puffas. But in its purest form, this was a message of nonaggression.