Americana Manhasset Celebrates the 12th-Annual Concours d'Elegance
October

9

,

2016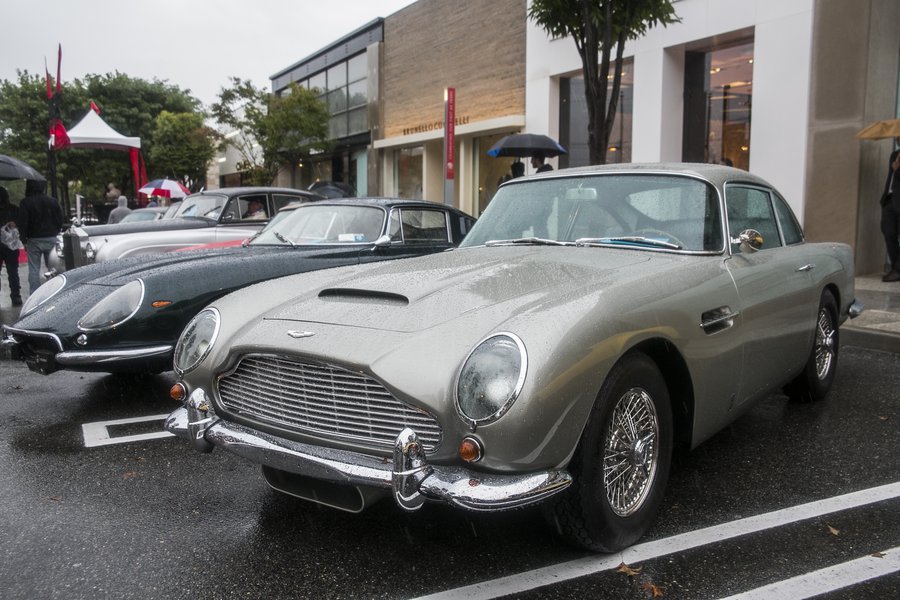 First and foremost: Americana Manhasset would like to thank all the fans, clients, sponsors, manufacturers and volunteers who braved the remnants of Hurricane Matthew and helped make our 12th-annual Concours d'Elegance the best that it could be. The enthusiasm was contagious—and was very much felt throughout the event.
Despite the unforeseen weather, which had attendees looking unfazed in their Prada ponchos and Chanel rain boots, this year's event—marking the 60th anniversary of Americana Manhasset—drew an exciting assortment of classic cars and exotic speed demons (Lamborghini Huracán Polizia and McLaren P1, anyone?), much to the content of our guests big and small—and in the process raised funds for Sunrise Day Camp.
This year's cars competed for a range of Tiffany & Co. crystal plaques, which were announced in such categories as Best Pre-War, Best Mercedes, Best American Luxury Car, Best Competition Car and, of course, Best in Show. Led by Dr. Howard Krimko, former National Director of the Rolls Royce Owners Club, judged cars ranged from Ferrari Dino 246 GTS and Aston Martin DB3S to Rolls-Royce Silver Wraith and Citroen 2CV-6. Among the many special vehicles on display were a quartet from Porsche: Carrera GT; 959 and, from Porsche Roslyn, the all-new 2017 Panamera and 911R. 
Guests who arrived early partook in catered breakfasts hosted by Tesla, Zegna and Theory. Tesla, which recently relocated to its permanent home on the south side of the center adjacent to Coach, also generously hosted the VIP lounge which featured catering, courtesy the Poll Brothers restaurants. 
To recognize Americana Manhasset's diamond anniversary, Saint-Louis Crystal, a division of Hermès, presented a special accolade to Tom Papadopoulos in recognition of his unwavering support of our Concours and overall achievement and consistency in winning at past Concours.
We look forward to seeing everyone at Concours in 2017!