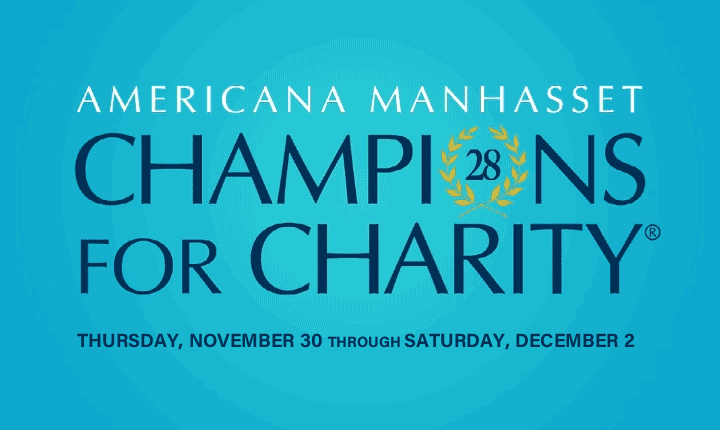 Join us for our annual holiday shopping benefit!
2023 Participating Organizations
2023 Participating Stores
THURSDAY, NOVEMBER 30 through SATURDAY, DECEMBER 2
During the 3-day shopping event, be sure to present your CHAMPION NUMBER when making purchases and 25% of your full-price pre-tax purchase amount will be calculated and submitted to your pre-selected organization(s).
Donations will be made on full-price merchandise only and some product exclusions may apply, subject to individual store policy. Returns or exchanges made on merchandise purchased towards Champions for Charity® are subject to individual store policy. Participating store gift certificates and special order merchandise are subject to individual store policy. Some product exclusions apply. Americana Manhasset GiftCards and American Express® gift cards purchased during Champions for Charity® are not eligible for a donation.
Over the last 28 years, with the participation of over 70 Americana Manhasset and Wheatley Plaza stores and Champions like you, Champions for Charity® raised close to 18 million dollars in support of over 100 participating not-for-profit organizations.
To view our privacy policy click here.