Americana Manhasset Concours d'Elegance Marks 15th-Anniversary Milestone!
October

13

,

2019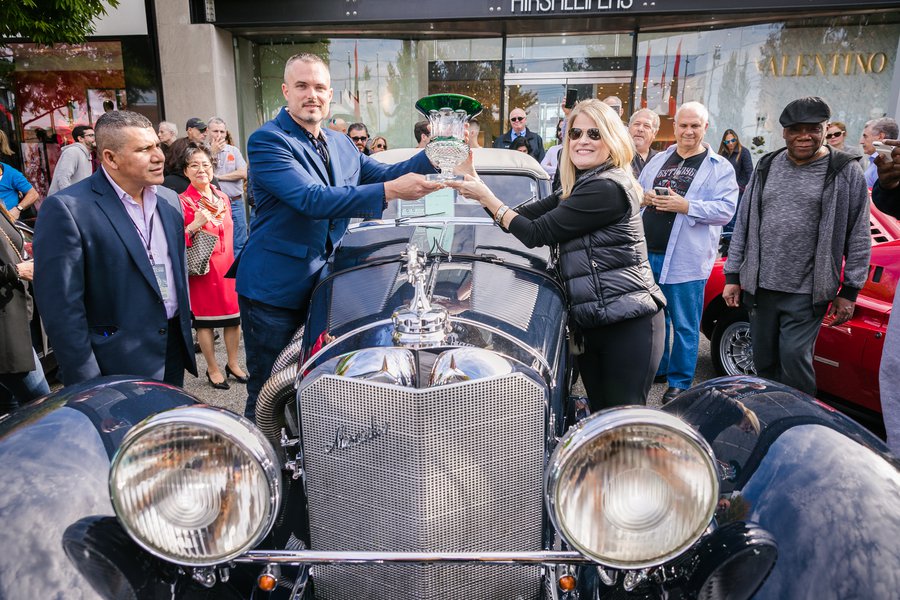 If it's October, then it must mean one thing: Americana Manhasset's Concours d'Elegance is back! And what a show it was! Over 200 vehicles, both classic and current, converged at our center at sunrise -- their proud, respective owners putting the finishing polishes on their beloved vehicles before the crowds descended. With Mother Nature providing a fabulous, picture perfect day ideal for an al fresco outing (not to mention some shopping in between car ogling), hearts, both young and old, were delighted to the max!
The diverse entries of judged beauties ranged from classic Alfa Romeos, Aston Martins, Lamborghinis, Porsches and Ferraris to more eccentric marques as DeLorean, Ghia, Tucker and Shelby Cobra. Jason Castriota, global brand director for battery electric vehicles at Ford Motor Company, also returned to join our esteemed panel of judges, led by automotive expert and Chief of Judges Jeff Einhorn.
No matter the automotive budget or taste, there was something for everyone. A fabulous Ghia L6.4 was right at home next to a Ford Model A Phaeton (European export), as was the sleek SSC Tuatara street-legal race car adjacent to Redline Restoration founder Colton Amster's breathtaking (and priceless) 1927 Mercedes SSK. Speaking of the SSK, the black beauty from Connecticut walked away with the Best in Show Award, an extraordinary hand-cut trophy from Saint-Louis Crystal bestowed by Priscilla Smith Gremillion.
As Long Island's most exclusive destination for world-class shopping and dining, we are proud to organize and host this annual Concours showcase, completely complimentary to all those who attend. We appreciate the support we receive from our community, not to mention the gear heads who make the pilgrimage from locations both far and wide. 
Last but not least, a hearty thank you to our generous sponsors for making Concours Sunday a reality (and success!). 
Event sponsors: Atria Senior Living; Deutsche Bank Wealth Management; Douglas Elliman Real Estate / Knight Frank; Marcum, LLP; Saint-Louis; Skip Barber Racing School; Tiffany & Co.; Bar Frites; Bryant & Cooper Steak House; Cipollini Trattoria; Hendrick's Tavern and Toku Modern Asian. 
Automotive partners: Autosport Designs; Bentley Long Island; Bespoke Motor Group; Ferrari of Long Island; Gold Coast Maserati; Karma Long Island; Lamborghini Long Island; Lincoln Motor Company; Porsche Gold Coast; Rolls-Royce Motor Cars Long Island and Tesla.