Americana Manhasset Debuts Spring 2018 Lookbook -- "A Bigger Splash"
February

20

,

2018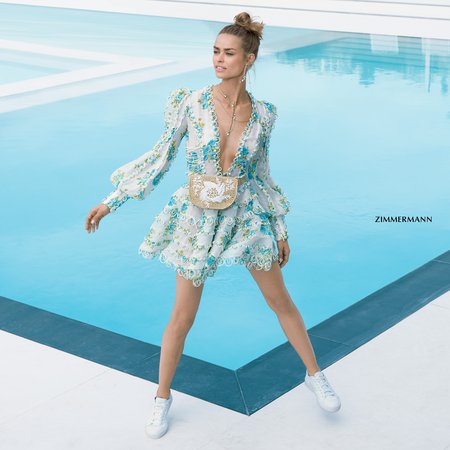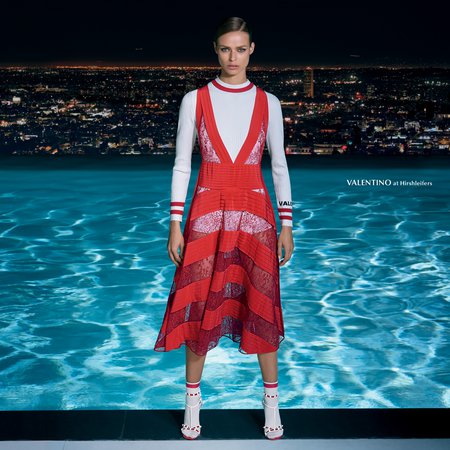 Slim Aarons, eat your heart out!
Americana Manhasset is back with its Spring 2018 lookbook entitled, "A Bigger Splash." Captured in its new square format, 64 page chronicle and showcase the best of the season's ready-to-wear, accessories and fine jewelry from the world's most coveted brands -- many exclusively available on Long Island at Americana Manhasset.
"We took inspiration from David Hockney's swimming pool paintings, with a dash of Slim Aarons for good measure," said DeCaro. "The backdrop of cool blues and clean, crisp lines created by the pools was perfect for the season's collections, which embraced a relaxed, easy chic." This season's high-style picture book stars top runway models Birgit Kos and Julian Schneyder and, as always, was photographed, produced and styled by the dynamo team of Rocco Laspata and Charles DeCaro of Laspata DeCaro. 
The creative team, along with Andrea Sanders, senior vice president and creative director at Americana Manhasset, selected various sensual and luxurious pool-scape locations in and around Los Angeles, including a pristine backyard pool overlooking the Hollywood Hills, an ornately eccentric poolhouse above the Malibu coast and the historic Annenberg Community Pool in Santa Monica.
"The square format was the finishing modern touch," added DeCaro. "As always, while we had a clear editorial voice and a strong vision for this campaign, it is the fashion and the designers' messages that remain the focus."
To complement the lookbook, Americana Manhasset has also launched a trio of short films, also starring Kos and Schneyder, that range from sultry and sexy to downright fun and quirky. They may be viewed on the Web site, along with every lookbook image.
Enjoy the Spring lookbook! Here's to the start of summer!