Americana Manhasset: A Hidden New York Retail Gem
WGSN Insider January 6, 2017
January

6

,

2017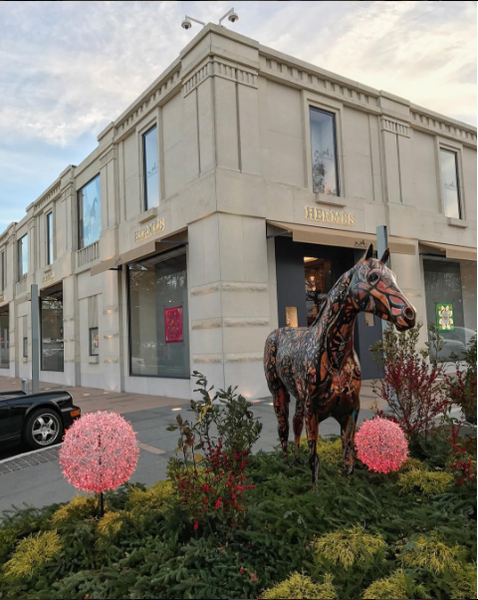 Situated on the serenely beautiful north shore of Long Island, just 20 miles east of the hustle and bustle of Manhattan, is the Americana Manhasset. This illustrious outdoor shopping centre serves as a retail sanctuary of escapism for a global group of metropolitan, like-minded consumers who crave intimate, luxurious and experience-driven retail, in a space where they can freely walk from store to store without having to haul a cab. The centre features an impressive roster of 60 of the most in-demand luxury and lifestyle stores across the designer and contemporary categories coupled with two upscale eateries, a unique concierge service and impeccably landscaped greenery by Oehme van Sweden. In its everyday state, Americana is a shiny beacon of fashion-forward possibilities, but it truly feels most alive during the winter season, when visitors bundle up and walk from store to store in the chilly weather alongside the centre's iconic lighting installations and curated shop windows.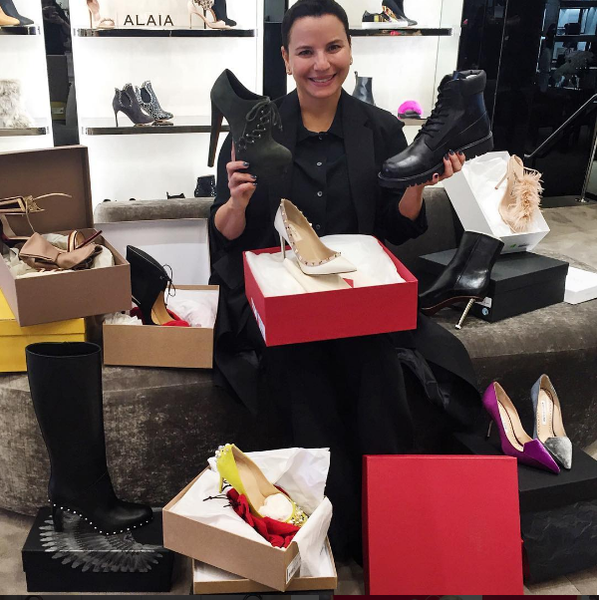 Danielle Merollo heads up Americana's Personal Shopping department, leading a small, tight-knit and well-connected team of three personal shoppers, five assistants and a seamstress in a managerial format modeled after the personal shopping departments of Bergdorf Goodman and Saks Fifth Avenue- a big city approach in a small town setting. Having spent the past 26 years working as a personal shopper (the last 12 at the Americana,) Merollo has learned that her job extends far beyond the shop floor. Referring to herself as a 'life stylist,' she and her team collectively manage the busy lives of the crème de la crème of global, wealthy and loyal clients- roughly 250 of whom physically visit the centre throughout the year, and an additional 100 who communicate their desired purchase aspirations virtually, by phone or email from Europe and other far flung locales- proving the centre's global appeal.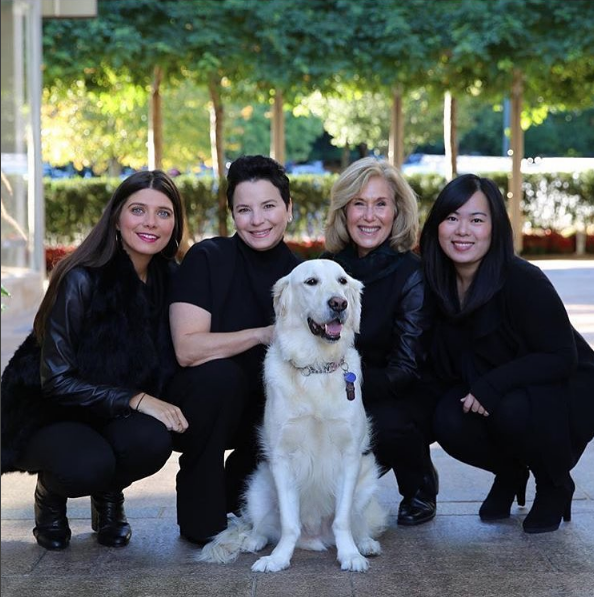 Merollo's extensive retail and consumer knowledge and her passion for making sure all clients have the very best experience while at Americana Manhasset, illustrates just how much effort goes into running and maintaining a business of this nature. As Merollo's job is to shop on behalf of others, there is a great deal of pressure on her and her team to remain up-to-date and current on the product offerings of each brand. With the continued complexity of the fashion calendar in addition to the fact that many of the top-tier luxury brands produce six collections a year, this is no small feat.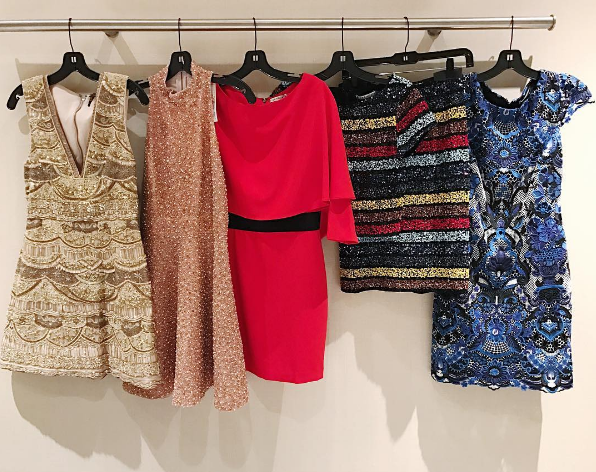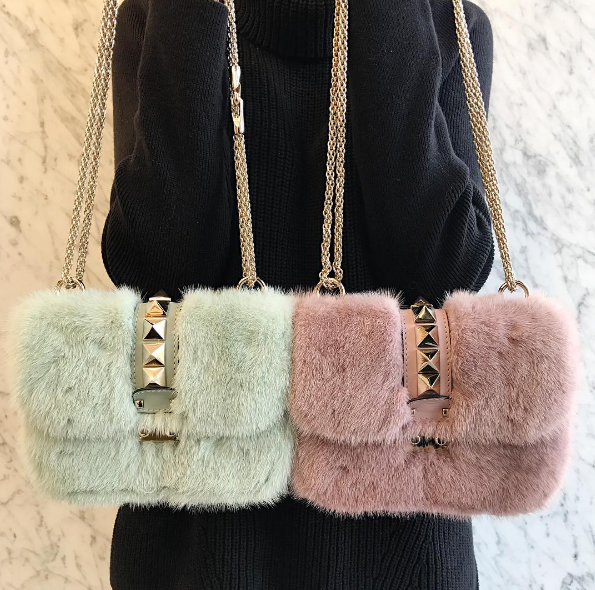 To help get acquainted with the seasonal goods, Merollo and her team embark on the fury of fashion shows and collection previews that take place across New York and Europe each season. "I like to see it [a new collection] behind the scenes. Seeing something down the runway is beautiful, and it's lovely, but the idea for me is to see the construction of it," notes Merollo. Having been in this business for so long, and being so hands on with the evolution of the product lifecycle- from runway to retail- Merollo can predict the performance of certain products at the centre after first spotting them in designer's showrooms. Due to this, she has been granted the ability to tweak the buys for some stores from a corporate level. "Our [centre is on Long Island,] so some of the Long Island-based stores don't get the same [product] as the New York City stores, even though we can sell it," she says. But due to her impeccable reputation and vast consumer insight, she frequently calls the retail buyers and personally asks them to send select products that didn't make it into that store's initial buy. "I'm interacting on store level, so I know exactly how that store is performing. [We're] very fortunate that way, to have that kind of relationship," she says.
The seasonal fashion shows are the starting point for the marketing and ad teams at the centre too. Led by Vice President, Andrea Sanders, the team is responsible for Americana's national, regional and local ad campaigns as well as the iconic seasonal catalogues. These editorialized lookbooks (sent to customers and prospected households across the community), are produced with agency Laspata Decaro, with whom they have had a working relationship with for 15 years. In the past, catalogues have featured high profile models like Natalie Westling and Karlie Kloss but for its most recent holiday catalogue, the centre took a refreshingly different approach. "We usually are a little more narrative and have one model throughout the whole campaign," notes Sanders. This season though, they decided to tell a different kind of story with meaning that extended far beyond the clothes themselves. A collection of models diverse in age and race were represented, including seasoned iconic supermodel Pat Cleveland and fresh faced beauty Georgia Fowler. When planning began, the general consensus from the team was that the mood for the resort season (the collection that is delivered to stores in November at the very start of the holidays) was about owning and embracing individuality and diversity, so the holiday catalogue playfully attempted to recreate this vibe. The result was a beautiful display of models proudly donning the coveted frocks of the season in a celebratory ode to festive fun and originality.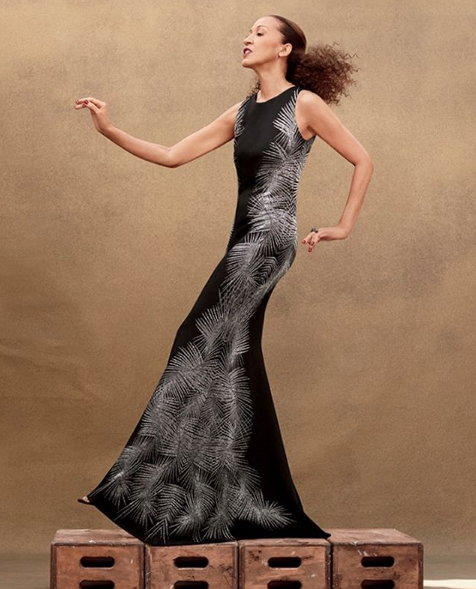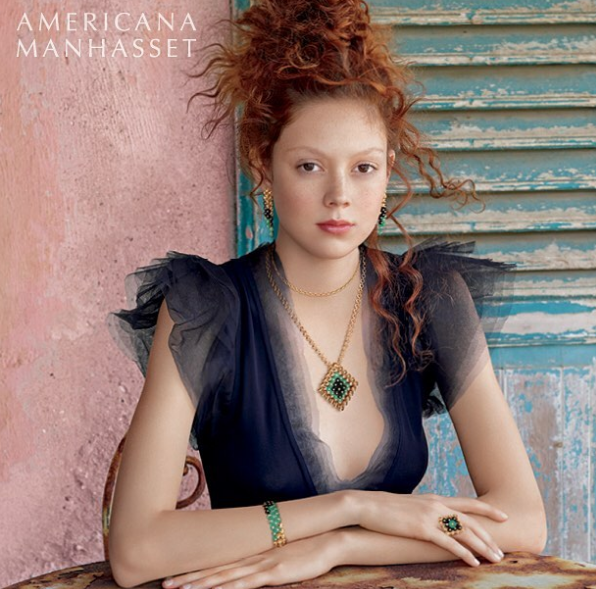 The centre just wrapped up a year long celebration for its 60th anniversary. Its tagline 'Celebrating our first 60 years,' proves that the centre is future focused with no intentions of slowing down. "We learned from what we've done and we value our heritage, for sure, but at the same time, we are constantly looking at how to evolve," says Sanders. The centre has recently taken an interest in cultivating relationships with a new demographic of consumers: the ever confusing but important Millennial group. Though this demographic is young, they are quickly earning more money and are expected to emerge with the greatest spending power by next year- greater than any other group. Allocating time and resources into capturing and luring this customer in is critical for the future success of the centre, as the current core customer base progressively ages.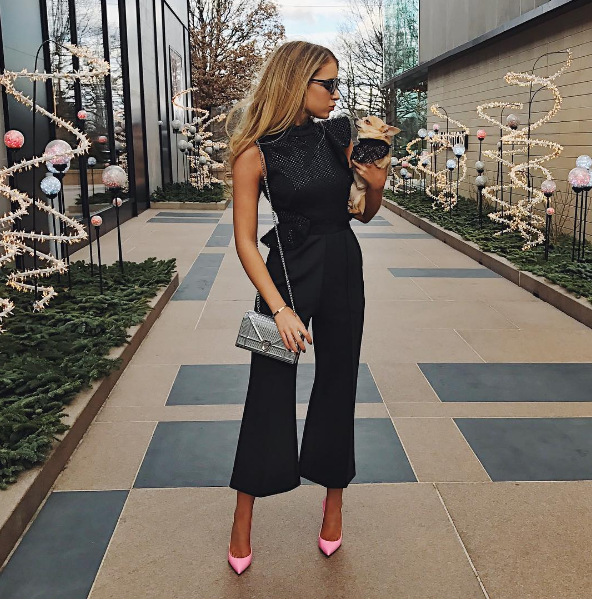 Sanders, Merollo and their teams have taken to social media with a Facebook and two separate Instagram accounts in an attempt to speak directly to this digitally native group. "I think social media is the new luxury way of shopping in the sense of the wish list," notes Morello who credits the platforms for dwindling the intimidation young people face when entering a luxury store without the funds to actually follow through with a purchase. Social media democratises luxury fashion and exposes this group to brands and products, allowing them to explore online without judgment or pressure.
The centre's original account, @americanashops, serves as a marketing and communication tool between the centre and its vast audience documenting the many events, beautiful retail stores and philanthropic functions hosted at the centre. The newer account, @americanashops_ps, is exclusively curated by the personal shopping team and features product arrivals, gifting ideas and documents the influencers and celebrity designers that visit their respective stores at the centre (Michael Kors, DVF, Rosie Assouline). This account has enabled the personal shoppers to emerge as the friendly faces of the center with the intentions of converting the likes and comments on their posts into transactions in store. "You can see the individualism of the personal shopping department and who we are [via the PS account]," notes Merollo.  A lot of transactions are credited as stemming from posts on the platform, which has enabled the ROI of the curated PS feed to be tracked. This is a major advantage for the PS account that the original account doesn't have as a customer who sees a product on that account would likely call the store at the centre without interacting with a shopper, making conversion difficult to track. Though the accounts serve two separate purposes, both have managed to carve out a unique voice due to their commitment to posting in a non-corporate way. "What we find often, is that people really like to see the 'insider view' and they like the things that are more personal," says Sanders.
It's widely understood that in recent years, retail has undergone vast changes due to an array of disrupting factors. Department stores and traditional indoor shopping malls- once the definitive stomping grounds for young shoppers- have suffered tremendously with the introduction of fast fashion and online and mobile shopping models. Being that Americana is essentially an upscale outdoor shopping mall, one has to wonder how it plans to brave these changes and preserve the integrity of the centre when the entirety of its business is about the visiting the many physical store spaces.
Personalised, experience-driven retail is what Merollo and Sanders both credit as the winning formula for future growth and continued success. "We are not, ourselves, a global brand the way our brands [present at the centre] are. We are a place that now has global recognition. And when you come to the Americana, for us, every season it is so important that you have a sensory experience beyond that you're just going to shop for a handbag," notes Sanders. As the millennial customer notoriously craves to share their lives with their followers and friends, it is perhaps now more so than ever before imperative for Americana to continue sourcing the best designers for retail presence at the center in addition to further investing in influencers, designer visits and preserving its luxurious and sanctuary-like shopping environment. "It's really a partnership between us and our stores in terms of keeping things fresh and young and interesting and exciting for a younger generation. It isn't just about advertising, it is about creating these experiences that draw people in," says Sanders.