Candy Udell Honored at Best Friends Animal Society Gala
April

2

,

2019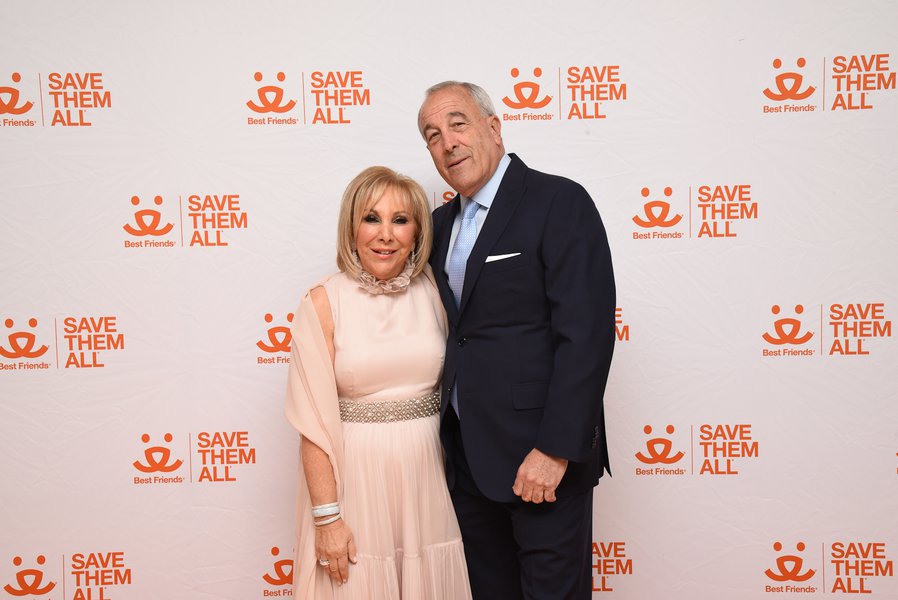 For all her tireless and self-sacrificing work on behalf of underprivileged animals, Candy Udell was honored -- and deservingly so -- at this year's Best Friends Animal Society's "Save Them All" benefit. Held April 2 at Guastavino's, the sold-out dinner drew a Who's Who of the fine timepiece and jewelry world, not to mention all of Candy's family, including Americana Manhasset co-principals Frank and Rita Castagna and Castagna Realty president and CEO Russell G. Matthews, all to support and celebrate their London Jewelers matriarch.
For more than two decades, Candy, through her Rescue Paw Foundation and local adoption agencies, has worked to facilitate the rescue and transport of more than 3,000 dogs to homes in the Northeast -- rescuing them from an inevitable fate in overpopulated shelters in the South. In addition to supporting No Dogs Left Behind, a grassroots effort to end China's dog-meat market, Candy also created a dedicated line of jewelry sold at London Jewelers and online to raise funds for her lifesaving work.
"Here in America we don't eat dogs or cats, but there many places where compassion and humanity simply doesn't exist. Innocent animals are euthanized everyday simply for being born into a world where no one cares," said Candy. "I have spent my rescue career working in many of these places with the brave rescuers who are boots on the ground. The true unsung heroes of rescue. It is never easy... it is hard, grueling work, sometimes dangerous and it takes deep pockets to help save, vet and transport animals to safety. Believe me, I know firsthand... it takes a village and part of my village is here tonight!"
Celebrity dog lovers Emmy Rossum and Amanda Seyfried were also on hand to recognize Candy -- and pay tribute to their fellow actor Justin Theroux for all his efforts fighting for animal advocacy. The actor, for his part, remained humble and self-effacing during the event, opting instead to let his beloved rescue dog, Kuma the pit bull, soak in all the attention from well-wishers.
"To everyone one of you here tonight, I welcome you to be a part of this loving village knowing that it can help to pave a footprint for a better world for our animals, our children and grandchildren," said Candy. "To quote a dear friend, 'The purpose in life is to have made a difference.  It's the only way you have proof that you have lived.  It's your legacy.'"