Guidance Center co-hosts event at Brooks Brothers
THE ISLAND NOW
December

14

,

2018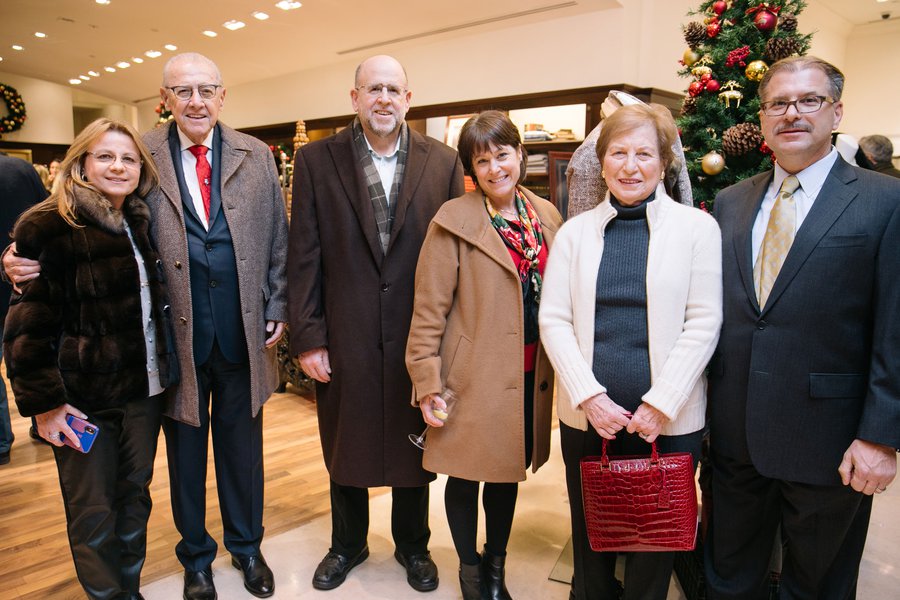 On Nov. 29, North Shore Child & Family Guidance Center partnered with Americana Manhasset's Brooks Brothers store to co-host an opening night celebration of Champions For Charity.
The gathering featured cocktails, hors d'oeuvres and lots of conversation and camaraderie as shoppers took advantage of the opportunity to buy items while contributing to causes. Twenty-five percent of the pretax price on items sold was donated to support the Guidance Center's mission and that of other charities.
Jo-Ellen Hazan was among several Guidance Center Board Members and friends who attended the festive evening.
"It was fun to see such a wonderful turn out of friends supporting the kickoff event at Brooks Brothers," said Hazan. "We are grateful to Champions For Charity for including us each year!"
Other Guidance Center board members who enjoyed the hospitality of Brooks Brothers included Charles Chan, Rita Castagna, Tracey Kupferberg and Nancy Lane, as well as executive director Andrew Malekoff.
"All of the people at Champions For Charity, along with the employees who work for the participating stores, make a real difference in our communities," said Malekoff. "This October, at our 65th Sapphire Anniversary Gala, the Guidance Center honored Champions For Charity for the amazing contribution they have made to support our mission. We look forward to working with these dedicated community partners for many years to come."
Americana Manhasset's Champions For Charity has been a leading philanthropic initiative for over 20 years, and the Guidance Center has been a part of the event since its beginning. Every holiday season, more than 100 not-for-profit organizations benefit from this impressive holiday shopping program. Since its inception in 1996, Champions For Charity has raised nearly $12 million for local charities.