Jonathan Saunders Hosts Diane von Furstenberg Spring Fashion Show Luncheon at Toku
March

30

,

2017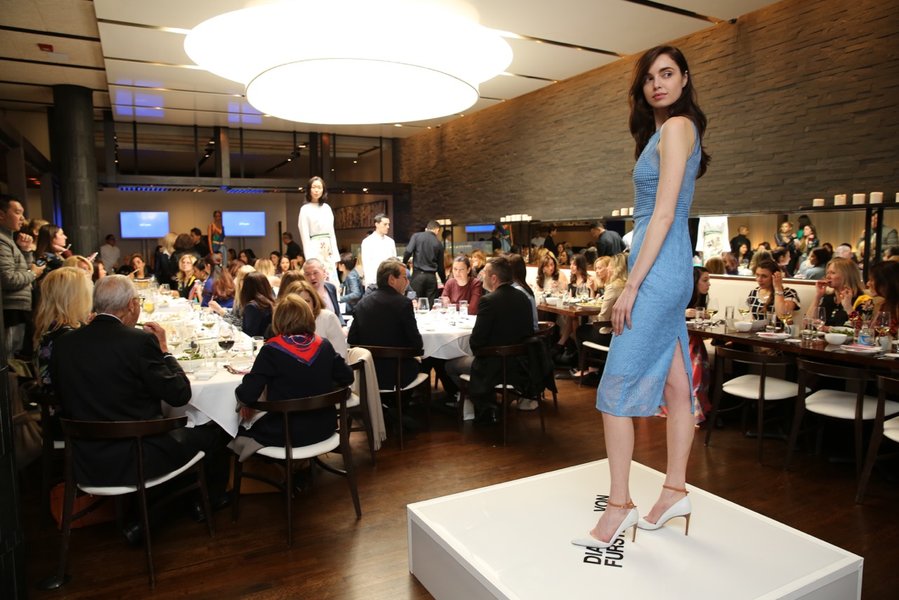 Americana Manhasset ushered in the new season with a fabulous spring fashion ladies luncheon featuring the designs of Diane von Furstenberg. Making the special trip to Long Island for the March 30 occasion was Jonathan Saunders, the fashion house's first-ever chief creative officer.
The sold-out affair filled Toku as both clients of the Diane von Furstenberg boutique and Americana's Personal Shopping department wore their best and brightest DVF  to meet the man who designed their said new-collection pieces. As for Saunders, the amiable Scot arrived early on what was a gorgeous day, scooted backstage to put the finishing touches on his mini fashion show models and gamely posed for photos.
As models traipsed about Toku, taking turns to display their Spring/Summer 2017 DVF looks atop four custom-branded light boxes, clients snapped away their favorite pieces to shop later. Saunders made his way from table to table, personally taking guests through the looks and soliciting feedback on the garments.
Following the fashion show, and after all the spicy tuna rolls and lychee martinis had been consumed, the ladies made their back to the DVF boutique for Champagne and macaroons -- and, of course, to shop, shop, shop! And there was Saunders, zipping in and out of the fitting rooms as he dressed the ladies seeking his one-on-one advice. Much to the delight of all, the stylish day drew to a close far later than had expected, the event a success by all accounts.