Louis Vuitton Launches Jeff Koons Masters Collection
April

28

,

2017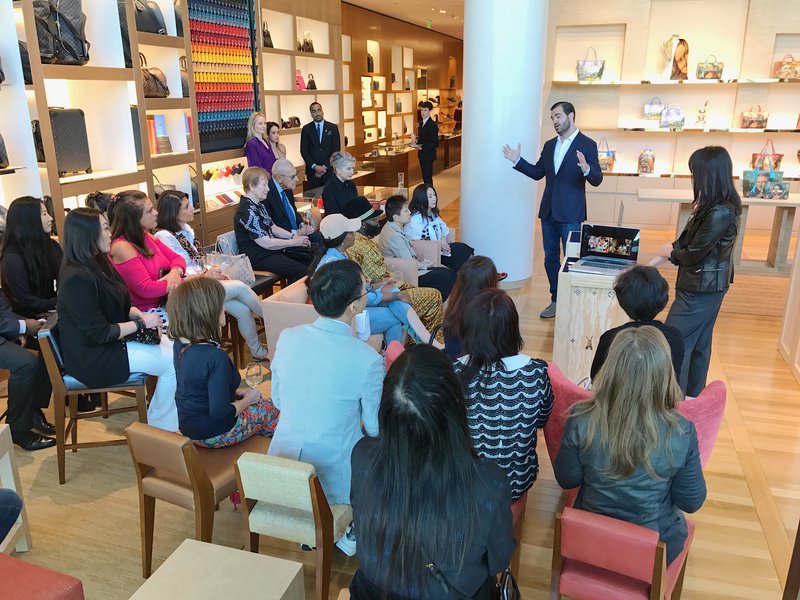 To celebrate the debut of its highly-anticipated Masters collection of handbags and accessories designed in collaboration with the master contemporary artist Jeff Koons, our Louis Vuitton boutique was one of a select few chosen to host an intimate breakfast with top clients.
Over mimosas and seasonal hors d'oeuvres, the invited guests, all of whom had placed advanced orders for a piece from the stimulating collections featuring the works of Titan, Fragonard, Da Vinci, Van Gogh and Rubens, enjoyed an interactive conversation with special guest Lowell Petit, noted art educator, curator and advisor. Petit chronicled the history of contemporary art in relation to the bigger picture art world and seamlessly wove in Louis Vuitton's long-standing ties to the modern art world. 
No stranger to Louis Vuitton's successful collaborations in the art world with the likes of Stephen Sprouse, Takashi Murakami and Yayoi Kusama, clients were in amazement with their new Koons pieces; the intense attention this venerable luxury brand paid to every detail in their craftsmanship was certainly evident by those viewing the pieces for the first time.