Our Women of Fashion
March

2

,

2021
March is Women's History Month which commemorates and encourages the study, observance and celebration of the vital role of women in American history. Americana Manhasset is proud to be home to so many influential female fashion designers and brand owners. This month, we celebrate these amazing women! Read on to learn more about just a few of these powerhouse women.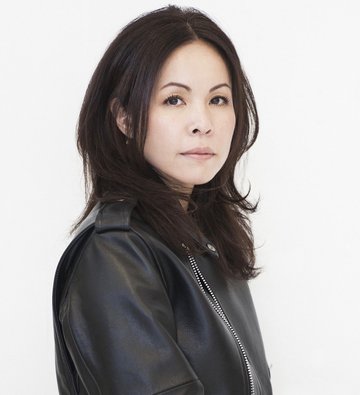 Chitose Abe of sacai
Chitose Abe is a Japanese fashion designer, founder and Creative Director of sacai. The Japan-based brand is known for its delicate yet sporty and urban aesthetic. Abe owns 100 percent of her business, giving her complete creative control. Shop sacai at Hirshleifers at Americana Manhasset.
Deirdre Quinn and Ida Siu of Lafayette 148
In 1996, Deirdre Quinn joined forces with two other fashion veterans and visionaries, Shun Yen Siu and Ida Siu, to found Lafayette 148 New York, creating one of the very rare, vertically integrated fashion brands. Deirdre Quinn now serves as Co-Founder and CEO, while Ida Siu is the brand's Chairwoman offering her expertise and keen entrepreneurial mind to keep Lafayette 148 at the cutting edge of fashion manufacturing.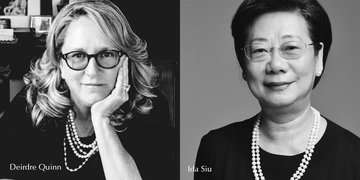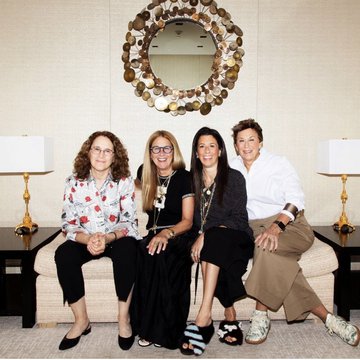 Shelley Hirshleifer, Caryn Hirshleifer, Lori Hirshleifer-Sills, and Marci Hirshleifer Penn of Hirshleifers
Caryn, Lori, Shelley and Marci Hirshleifer run the Hirshleifers luxury clothing retail company. The Hirshleifer women are ensuring the family-run retail business maintains its 100-year old status as a global luxury mecca. Once a store carrying a select few high-end brands and traditional womenswear and dresses, Hirshleifers now carries over 100 designers including Chanel, Balenciaga, Kith, and Saint Laurent, with a clientele of over 90,000 international customers, and an e-commerce site that spans women's, men's, streetwear and sneakers.
Veronica Swanson Beard and Veronica Miele Beard of Veronica Beard
The Veronicas are sisters-in-law married to brothers, but it was a true friendship and a love for fashion that inspired them to create Veronica Beard. The brand was built on a belief in building a collection that is inclusive of women everywhere and makes them feel confident every single day.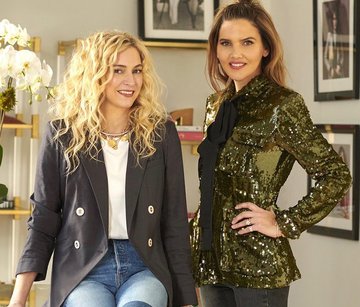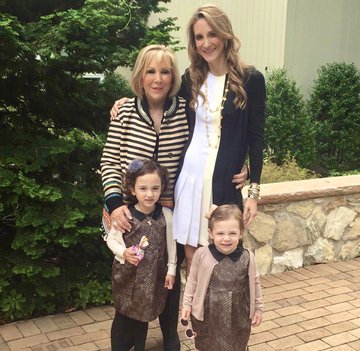 Candy Udell and Randi Udell Alper of London Jewelers
Candy and Randi are the mother-daughter power duo behind London Jewelers. Along with the rest of the Udell family- Mark, Candy's husband, their son Scott, and nephew, Zach- the duo has created a glittering jewelry gallery at Americana Manhasset. Customers and luxury brands from around the world are drawn to their blend of sophisticated jewelry knowledge and approachable charm.
And let's not forget about Stacey Bendet, founder of alice + olivia, Anne Fontaine, Nicky and Simone Zimmermann, Marla Beck of Bluemercury, Miuccia Prada, Tory Burch, and more. We applaud all of these strong, creative women and their entrepreneurial spirit!