Rag & Bone Launches New Range of Denim: Engineered for a Perfect Fit!
March

19

,

2019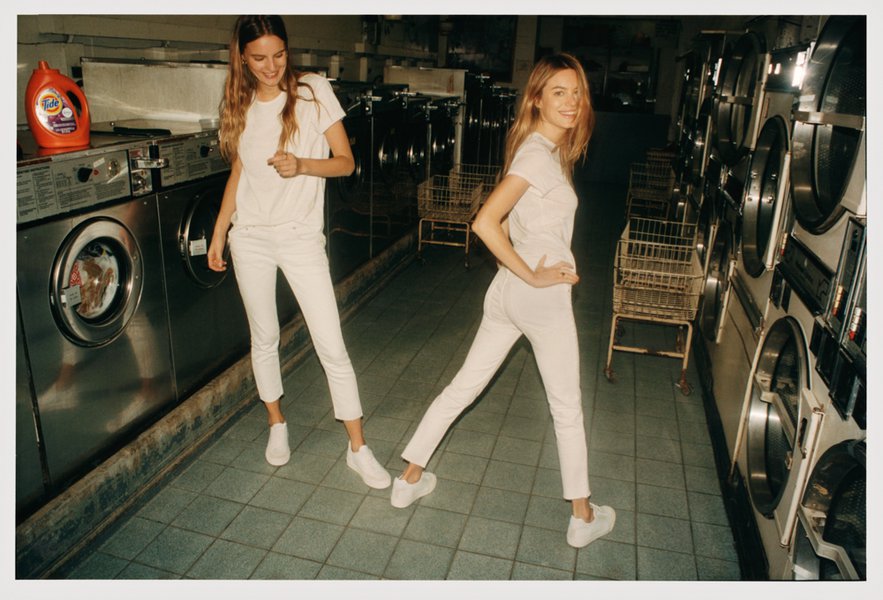 Founded in 2002 on a singular idea -- to craft the ultimate five-pocket jean -- Rag & Bone has continuously revamped and reworked its design offerings tailored to their client's ever-evolving needs. For Spring 2019, Rag & Bone has launched a new range of denim that has been engineered for a perfected fit.
Because shopping for jeans can be a daunting experience, Rag & Bone's new fit architecture is designed to be shopped seamlessly thanks to a simplified customer experience. Available now, the silhouettes are grouped by rise: Low, Mid, High and Super High. Comprehensive, yes. Confusing, absolutely not! Named after confident and authentic women who embody the rag & bone spirit, the Dre, Cate, Nina, Maya and Ruth fits will be updated seasonally with a variety of leg shapes and washes, while the rise will remain consistent.
The new architecture of Rag & Bone denim for women follows the introduction of the simplified fit for men's denim and chinos in 2016, which applied the Fit 1, 2 and 3 system -- now making both assortments the perfect destination for un-paralleled fits, fabrications and go-to styles.
"A traditional jean is an iconic piece of American heritage and it's a true form of craftsmanship," says Marcus Wainwright, Rag & Bone founder and chief brand officer. "We continue to challenge what it means to make the best pair of jeans. We doubled down on what matters the most with our newest denim, the fit, reworking and perfecting every single aspect while streamlining the architecture into a simple collection of four rises: low, mid, high and super high."