Director of Personal Shopping Danielle Merollo featured in Long Island Pulse Magazine
December

9

,

2016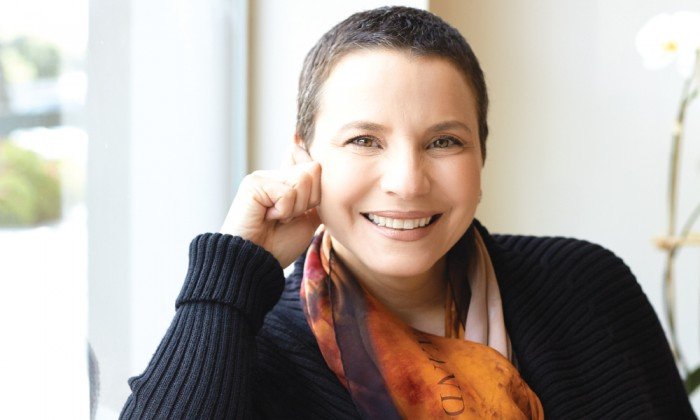 DANIELLE MEROLLO HAS ONE TITLE BUT many roles. As director of personal shopping at Americana Manhasset, Merollo is a personal assistant, stylist and therapist all rolled into one. She and her team of stylists and seamstresses offer a one-stop-shop complimentary service. Whether one's stuck in traffic and can't get to Tiffany's in time, needs help packing for Europe or simply desires a second opinion on an outfit, the personal shopper is there. "We become someone's girlfriend without the negativity," said Merollo, who has 26 years of experience. "But if I don't like it on you, I'm telling you 99.9 percent of the time…If an item doesn't please you, we'll take it back."
Growing up in Little Neck, Queens with a fashion-loving mother and grandmother, Merollo spent a lot of time at nearby Americana Manhasset. "I had my Sweet Thirteen at Swensen's, an ice cream parlor that was in the shopping center many years ago," she recalled. Inspired by 16 magazine, she got into fashion when Guess and Benetton were popular. "Guess jeans were my most expensive purchase," Merollo recalled. She began working at Saks Fifth Avenue at a young age and was eventually promoted to personal shopper. When a colleague encouraged her to interview with Americana in 2004, Merollo found her calling and, 12 years later, she's still part of the close-knit family.
The services that Merollo and her team provide add to the unique shopping experience at Americana Manhasset, which is celebrating 60 years in business. An open-air shopping center consisting of 60 high-end stores and two upscale restaurants, it's sometimes called the Rodeo Drive of the East Coast. While Merollo often shops for clothing, jewelry and bags, she's also been asked to help sell a house, buy a car, suggest vacation spots or recommend a plastic surgeon. It all comes down to trust. "Being a good listener is crucial to building relationships. I haven't said no to anything yet. That word isn't usually part of my vocabulary." On the heels of New York Fashion Week, Merollo discussed the season's baroque trends and her favorite holiday looks.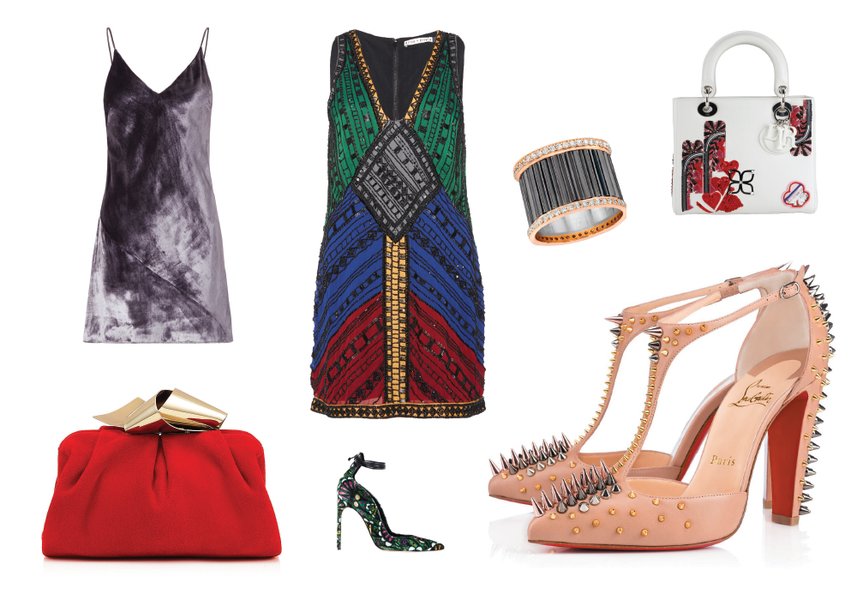 How is Americana Manhasset celebrating its 60th anniversary?
Most of the stores have a product to showcase our 60th. Michael Kors Collection and Bottega Veneta created handbags, Hermès has a special edition St. Louis crystal heart and a pink enamel bracelet, Alice + Olivia has an edgy fur vest and Salvatore Ferragamo designed a great red-soled driving shoe made of natural ostrich.
Which are some of your favorites stores?
I spend time in Hirshleifers because it's one of our largest multi-brand footprints with an expanding shoe department, including some really cool sneakers for the younger generation. Salvatore Ferragamo is great for men and Men's Market is good for young men. Gucci has always been a love of mine. We have Intermix for younger women along with Ralph Lauren and Michael Kors, who recently visited our shopping center to interact with the ladies. The Long Island boy always has a lot of fun—which is what fashion is all about.
What on-trend pieces do you recommend for the holidays?
The holidays are all about embellishment and drama. There's a strong baroque vibe in the air right now with tons of velvet and rich tones. Alice + Olivia and Tory Burch have beautifully embellished, beaded dresses that are perfect for a party. If you're looking for something simpler, I adore Fleur du Mal's velvet slip dress at Intermix. It's modern but rich at the same time. And ThePerfext's purple velvet jacket at Hirshleifers is the perfect holiday topper.
What best complements these pieces?
Brian Atwood's gorgeous velvet multi-tone pumps will take any little black dress to the next level, as will Prada's velvet platforms. Bottega Veneta and Jimmy Choo have lovely velvet bags in fabulous colors that will transform any outfit. Speaking of bags, Dior and Louis Vuitton have fun, statement-making pieces with great appliqués and unusual detailing. Over-the-knee boots are a big trend in footwear and Aquazzura's are fabulous. We're seeing studs on shoes and Christian Louboutin juxtaposes punk studs with pretty femininity better than anyone, while Iro at The Shoe Box wins for best studded black bootie. And for the finishing touch: Jewelry is having an interesting moment with a strong emphasis on mixed metals as seen on gorgeous pieces at London Jewelers
What's the biggest change you've seen in fashion over the years?
When we think of fashion we all go back to Giorgio Armani and Chanel. The simplicity of Giorgio Armani hasn't really changed. But fashion has really changed in the younger market so older lines have become young, hip and edgy. Michael Kors and Chloé, which was a little on the girly side, have become edgier. Sneakers are more prevalent in fashion daily wear—we don't wear them just for exercising anymore. We're not only wearing workout clothes like Bandier to the gym. Now we're wearing them to hang out in all day.
What makes an Americana Manhasset shopping experience so special?
It's very unusual in this day and age for a local shopping center to be around for 60 years. The grounds are beautiful and it's very peaceful. People love driving up and seeing the flowers in the summer and the lights in the winter. My clients that come out from the city really enjoy it here. They say, "We have everything at our fingertips in Manhattan, but not like here. You can literally walk from store to store here. No cabs are necessary." Along with our spacious fitting rooms, great restaurants and service, the beauty of Americana is that people stay. We don't have a revolving door when it comes to staffing. If you walk into a store today I guarantee, five years from now, half the staff is still there. It says something about the area and the work environment.  LI Pulse Lisa Heffernan | November, 23, 2016