Americana Manhasset Channels "Space Odyssey" for Spring 2019 Fashion Book
February

14

,

2019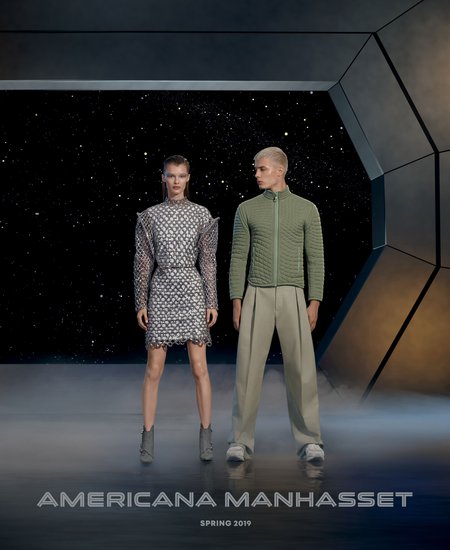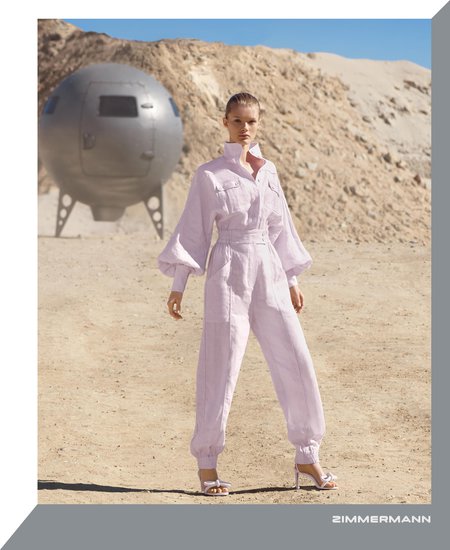 Space: the final [fashion] frontier. 
For the Spring 2019 Fashion Book, Americana Manhasset delivers a 68-page, high style picture book that celebrates the upcoming 50th anniversary of the first manned lunar landing. Spring ready-to-wear, accessories and jewelry from the most coveted brands in the world are featured on models Kris Grikaite and Joao Knorr. 
The campaign simulates an ultra-stylish journey into outer space (paging Elon Musk!), complete with moonscapes, robots and space ships. Photographed, produced and styled by longtime partners Laspata DeCaro, the images were captured at various locations closer to Earth: in and around Los Angeles, to be exact, including Vasquez Rocks Natural Area Park, Emerson College and Popsicle Studios. 
In addition to receiving your own copy of the Fashion Book, we invite you to discover a pair of short films (also starring Grikaite and Knorr). "Clothes Encounters" is fun and fast-paced and features dancing astronauts and aliens, while "Space Odyssey" centers on all things cool and cosmic while embarking on a mysterious and fashionable out-of-this-world voyage.
"We took our cue from the Apollo 11 moon landing and the awe that it still inspires 50 years later," said Charles DeCaro. "And most importantly, the season's collections corresponded with the theme, with many designers conveying a somewhat futuristic, even space-age vibe, each in their own unique way. As always, while we had a clear editorial voice and a strong narrative vision for this campaign, the fashion and the designers' messages remain the focus. We shoot an appropriate image for each brand, from Chanel, Gucci and Celine to Rag & Bone, Theory and Zimmermann, but each photograph also works as part of the whole."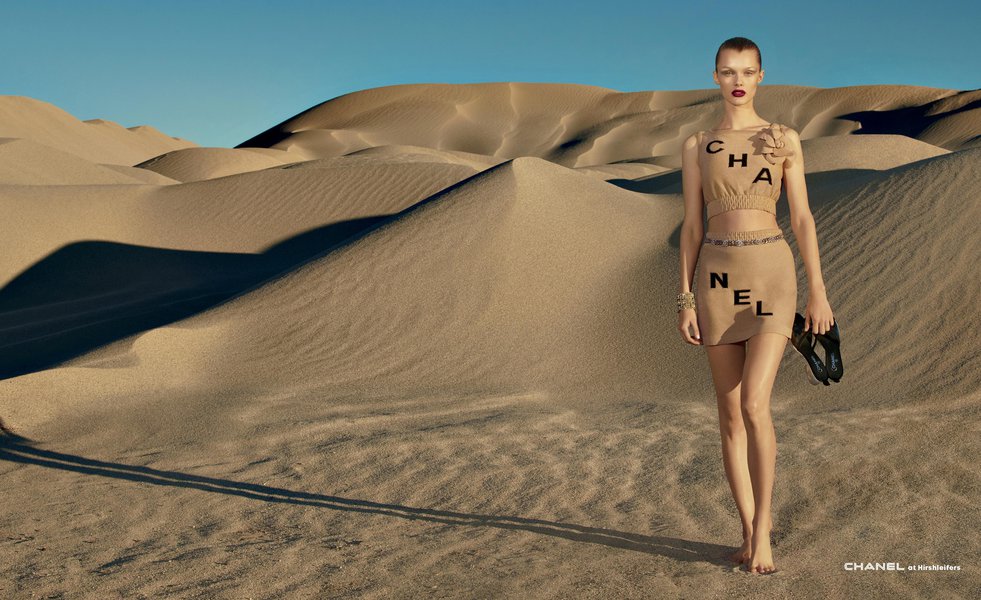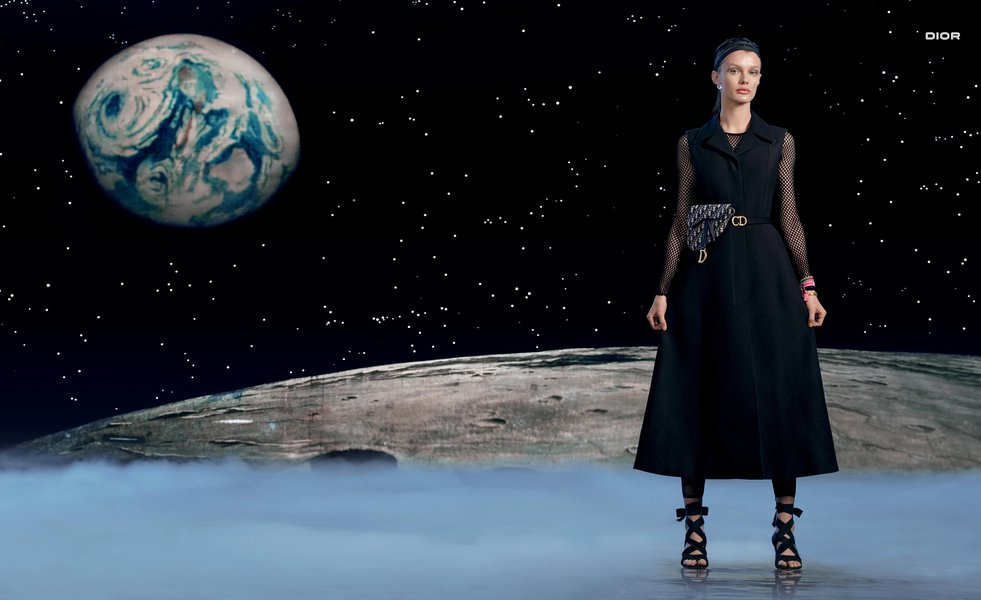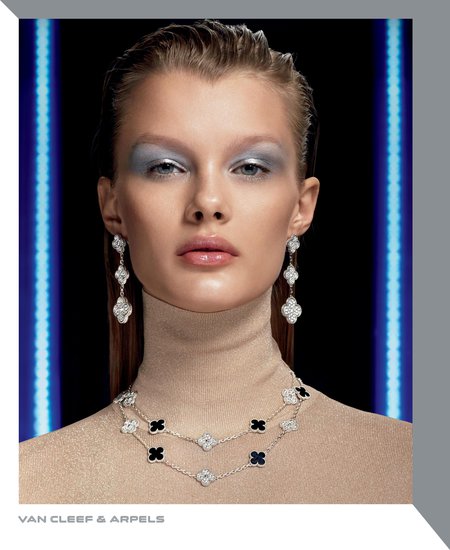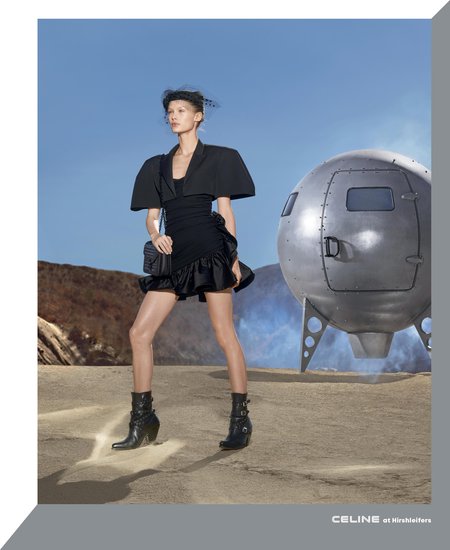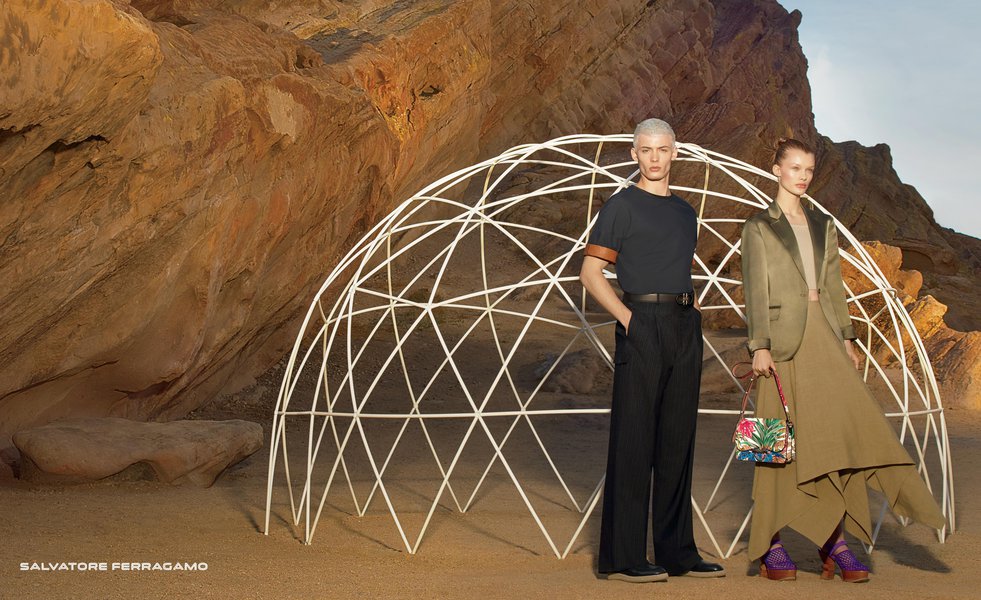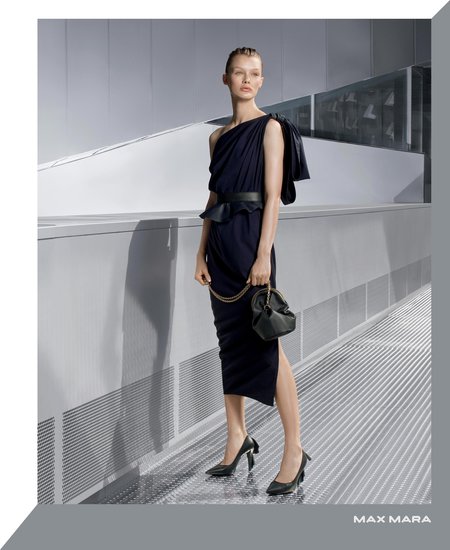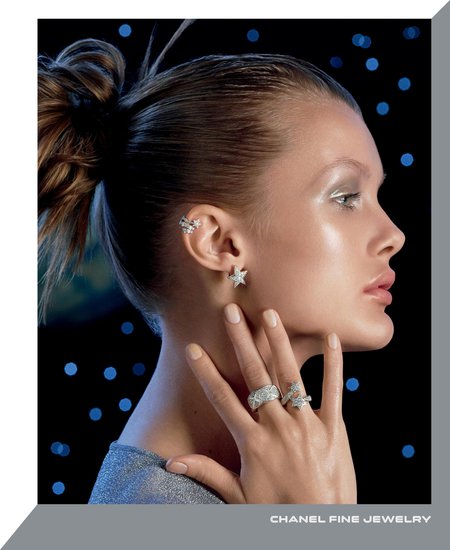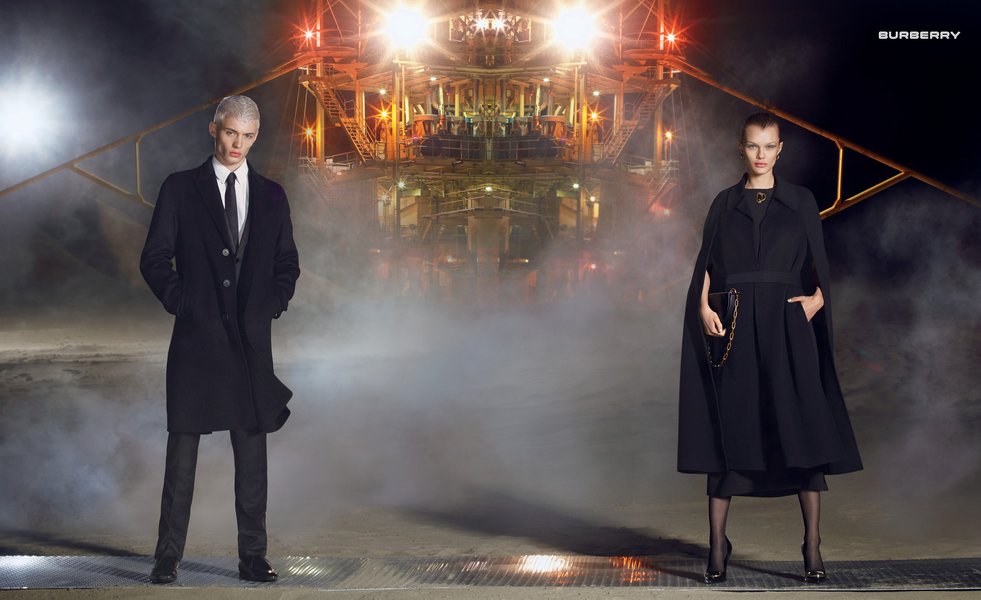 Style & Substance
Spring 2019