Summer in Full Bloom!
June

27

,

2017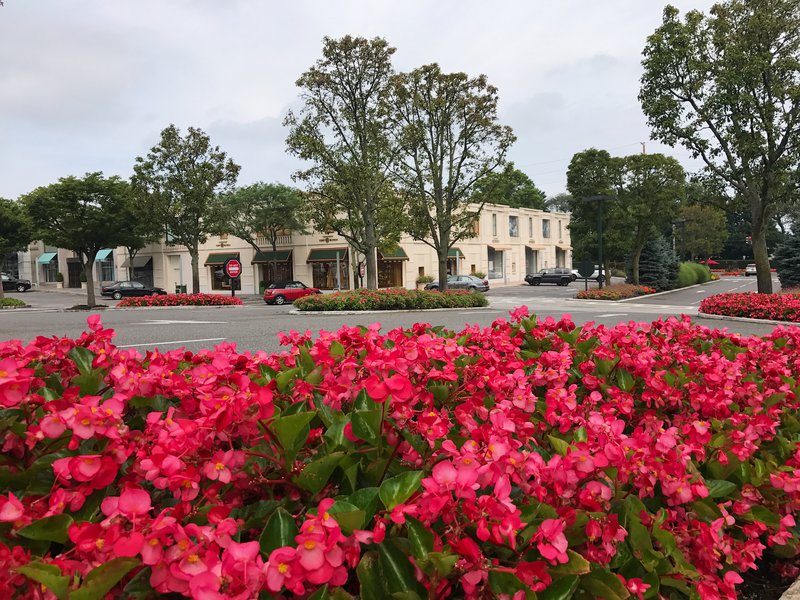 There's something about Americana Manhasset during the summer that makes it the perfect escape from Manhattan. Perhaps it's the vast array of designer boutiques nestled within a Peter Marino-designed retail environment... or perhaps it is the gorgeous summer planting that covers our 250,000-square-foot center. Conceived of and executed by our longtime landscape architecture partner Oehme van Sweden, the results speak for themselves.
Take a walk through our open-air center, from Ralph Lauren to Gucci, and enjoy the endless scenic views our foliage provides. Summer at Americana Manhasset truly feels like an oasis, a getaway that requires minimal effort.
Encounter a new vista at each turn: zinnias, impatiens, gomphrenas, cannas and lobelias are but a few of the wildly colorful flowers complementing a sea of lush green tones in our breezeways. Among the exotic varieties of vegetation you'll find are multi-sized elephant ears, candy drops in ivory and fuchsia and silver mound lantanas.
Whether you're popping into one of our boutiques to pick something up en route to the Hamptons or spending the entire day with us, we welcome you... just remember to stop and smell the flowers!