"Taking It to the Streets" - Spring 2017 Fashion Book
February

22

,

2017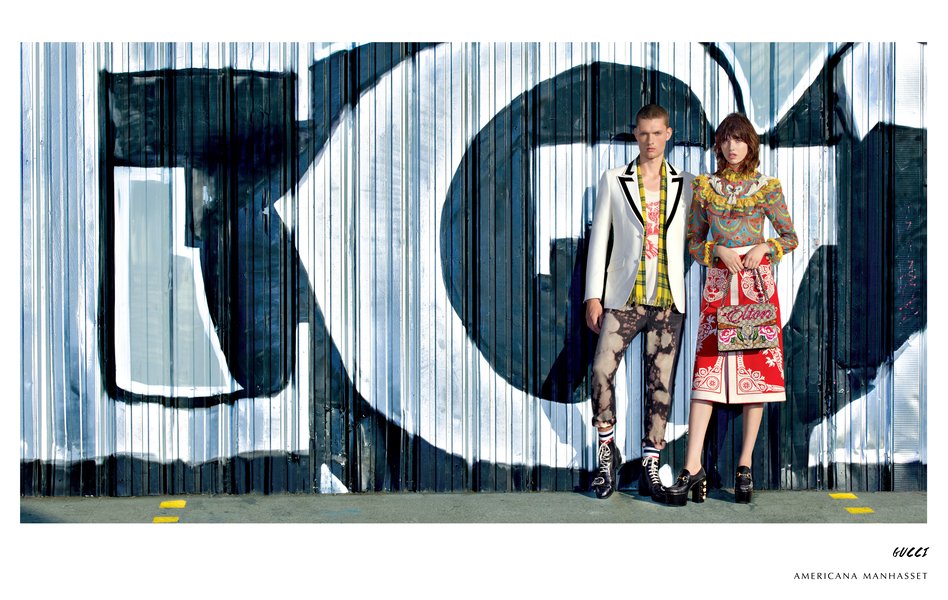 The Fashion Book is back! For Spring 2017, Americana Manhasset takes the best of the designer collections straight to the streets for an unfiltered, high-style picture book starring leading runway models Grace Hartzel and William Los.
Photographed, produced and styled by Laspata DeCaro, the 64-page campaign was captured throughout Los Angeles, from the skate parks of Venice Beach and the gritty sidewalks of downtown to the bougainvillea-lined boulevards of Santa Monica and the fringes of the Hollywood Hills.
"The streets of L.A. provided just the right vibe for this campaign," says Charles DeCaro. "We took inspiration from Bill Cunningham's famous quote, 'The best fashion show is definitely on the street. Always has been, and always will be.' This declaration seems especially relevant this season, with designers borrowing more than ever from street style and emphasizing a kind of casual, creative aesthetic."
Bright, bold, graphic ready-to-wear, accessories and jewelry (Chanel! Cartier! Rolex! Tiffany & Co.!) jump out of the pages of the Spring Book, which is direct-mailed to 130,000 targeted households and featured in national and regional print ads in publications such as The New York Times, T-Styles magazine and The World Journal newspaper, as well as in various digital media.
In conjunction with the still images, Americana Manhasset has debuted a short film, also entitled "Taking it to the Street" which stars Hartzel, Los and a cast of unique characters, from an L.A. muscle-man to a blue-haired eccentric and a bigger-than-life drag queen. The street is literally the catwalk in this video, which celebrates the confidence and individuality of street style and captures the young, cool, energetic spirit of the campaign. Set to a face-paced, urban beat, the piece will be featured in digital advertising as well as front and center on Americana's Web site.
"As always, while we had a clear editorial voice and a strong vision for this campaign, it is the fashion and the designers' messages that remain the focus," says DeCaro. "We shoot an appropriate image for each brand, from Hermès, Gucci and Céline to Tory Burch, Theory and Zimmermann, but each photograph also works as part of the whole."