Tesla's New Home at Americana Manhasset
October

10

,

2016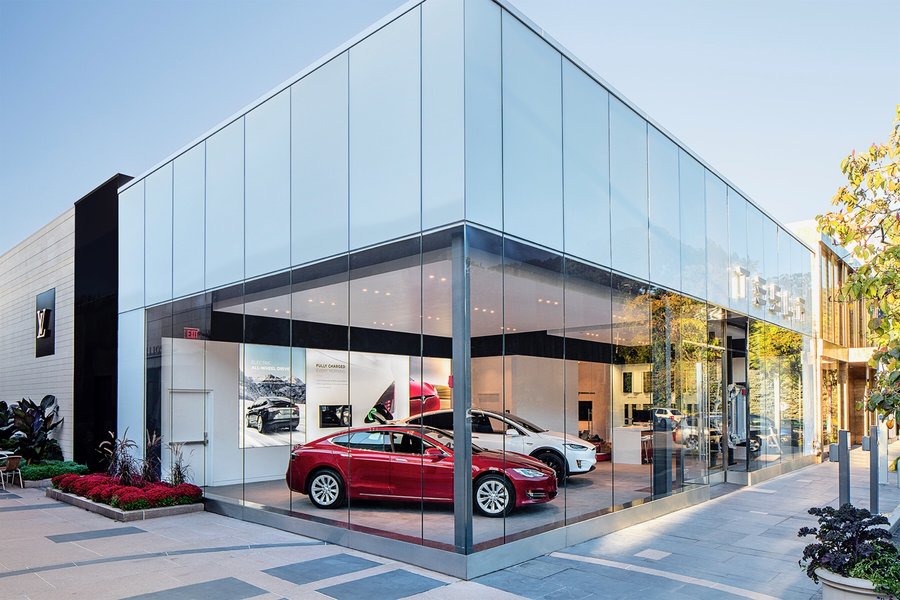 Located on the south end of the center conveniently located adjacent to Louis Vuitton and Cipollini, the Tesla store bears little similarly to a typical auto dealership. Within the confines of a beautiful glass box (all the more stunning by night), founder and innovator Elon Musk's novel approach to selling cars focuses on educating potential customers about Tesla and electric vehicle technology in an informative, no-pressure environment.
On display are the Model S sedan and Model X crossover SUV, not to mention a full-size undercarriage that brilliantly showcases the Tesla's industry-changing battery. The Tesla store presents an inviting atmosphere for customers to learn about electric driving with enticing visuals, interactive displays and a design studio where customers can create their own Tesla.
In addition, potential clients are welcome to schedule an appointment for a Tesla test drive at our Manhasset location; new owners will also find themselves in our idyllic setting as they take delivery of their new electric car.
Available for pre-order is the $35,000 Model 3 due to arrive late 2017.
To reach the Americana Tesla store 516-734-0271
Visit the Tesla store page for store hours.