Valentino Opens New Concept Boutique
December

19

,

2016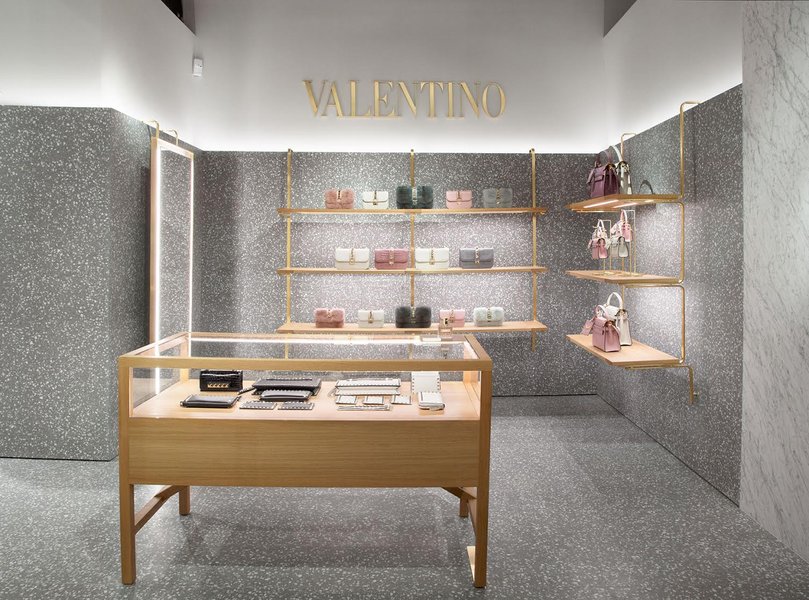 Discover the glamorous world of Valentino at its new boutique, a sanctuary developed by Valentino creative director Pierpaolo Piccioli together with David Chipperfield Architects.
Designed to highlight the women's ready-to-wear and handbags collections, the 785-square-foot boutique, located adjacent to Céline and Christian Louboutin in Hirshleifers, combines old and new in order to generate a Palazzo atmosphere. Steering away from the pure showroom aesthetic, this new look promotes an energetic architectural format in place of a more traditional retail structure.
The architecture echoes design principles already found in Valentino's global flagships and is designed to complement the pieces on display, making use of a range of discreetly opulent materials: grey Venetian terrazzo, oak, carrera marble, glass, thick leather and soft carpets.
While all Valentino boutiques communicate the brand's new retail direction, the store concept for the Americana shop incorporates new developments. The collection is displayed on oak shelving and hanging elements, which are supported by polished brass fixtures around the perimeter. These features incorporate LED lighting, allowing each shelf or display to be individually and almost invisibly illuminated. The floor throughout is made of terrazzo, the walls and openings are made of Venetian terrazzo.
We invite you to discover all that Valentino has to offer!
Phone: 516-637-3566