Welcome to the Family, Jimmy Choo!
May

6

,

2019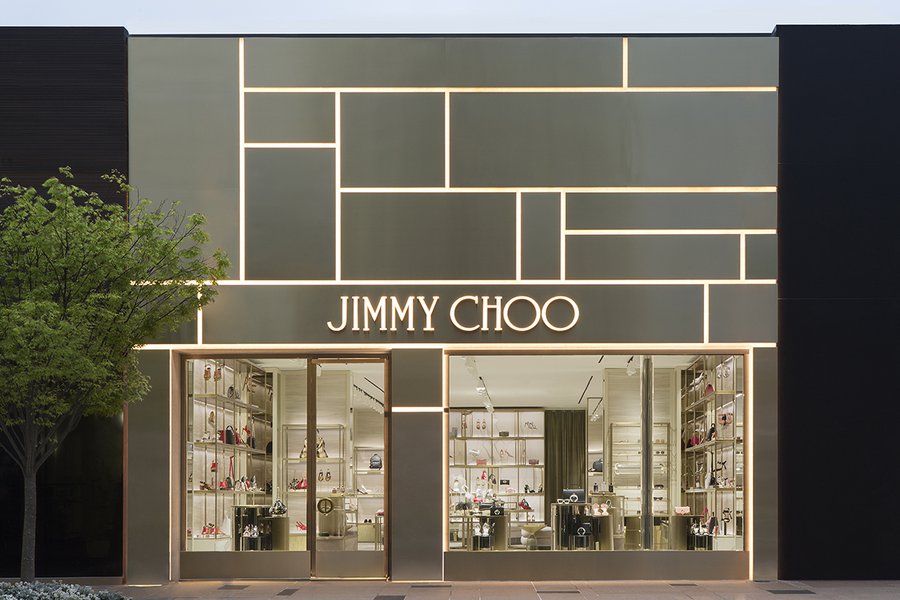 Jimmy Choo, we heart you!
Adding to the illustrious lineup of luxury boutiques that dot the north side of Americana Manhasset, the new Jimmy Choo boutique is a striking shoe lover's paradise. Extending across 1,790 square feet, guests are greeted by a bold façade made of limestone, stainless steel, brass and LED lights. Once inside, they are met with an inviting interior echoing the signature Jimmy Choo design concept as reinterpreted by New York-based Christian Lahoude Studio.
"We are thrilled to open our first store in Americana Manhasset. It was the opportune time to focus efforts on our continued retail expansion strategy in the United States," commented Jimmy Choo chief executive officer Pierre Denis. "Americana Manhasset is a premier open-air shopping oasis in the U.S. and home to a number of luxury retailers. It was important that we tap into this market and introduce Jimmy Choo to their dynamic clientele as well as make it readily available to our loyal customers that live in the Manhasset area."
Luxurious detailing such as Italian marble finishes contrast against a soft color palette and subtle textures layered with shimmering surfaces to create a dynamic backdrop for the breadth and whimsy of the Jimmy Choo product. Custom designed furniture including mohair and suede seating finished with brass and satin frames and sumptuous hand-made rugs.
With modern glamour at its heart, the updated space unites the complete Jimmy Choo collection of products for women and men. For a truly unique piece, a Made-to-Order service is available for clients wishing to create bespoke accessories while allowing them to personalize the sole of the shoe with initials or a date plaque. The VIP Bridal Suite also allows clients to experience the complete bridal collection and services.